Municipality of Santa Cruz on Madeira
Municipality of Santa Cruz on Madeira
History and Geography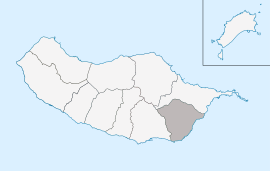 The municipality of Santa Cruz is located in the South East of Madeira island. It includes the Desertas islands and has a surface of approximately 81.5 km2. The municipality borders with some of the island's main cities: Funchal (West), Machico (North) and Santana (North). Behind Funchal, Santa Cruz is the second most populous city on Madeira with over 43,000 inhabitants as of the beginning of 2010s.
The municipality of Santa Cruz comprises five parishes: Camacha, Caniço, Gaula, Santa Cruz and Santo António da Serra.
The name of Santa Cruz was attributed to the municipality after tree trunks were found by discoverers on the land and were used to build a tall cross.
Economy
Putting tourism aside, the main industries in the municipality and in the region remain agriculture and fishing. However, the economy of Santa Cruz benefits from the development of tourism in the south of the island. Furthermore, the municipality eagerly tries to increase in tourist-related activities (diving, golf, promenade, …).
Activities
For those who want to soak up the sun and stay close to the ocean, the Praia das Palmeiras is a nice pebble beach to lounge around. There is a possibility to swim both in the ocean and in a swimming pool. For the thrill seekers, the Santa Cruz Aquaparque is the place to be. Hence, there are fun water activities for all.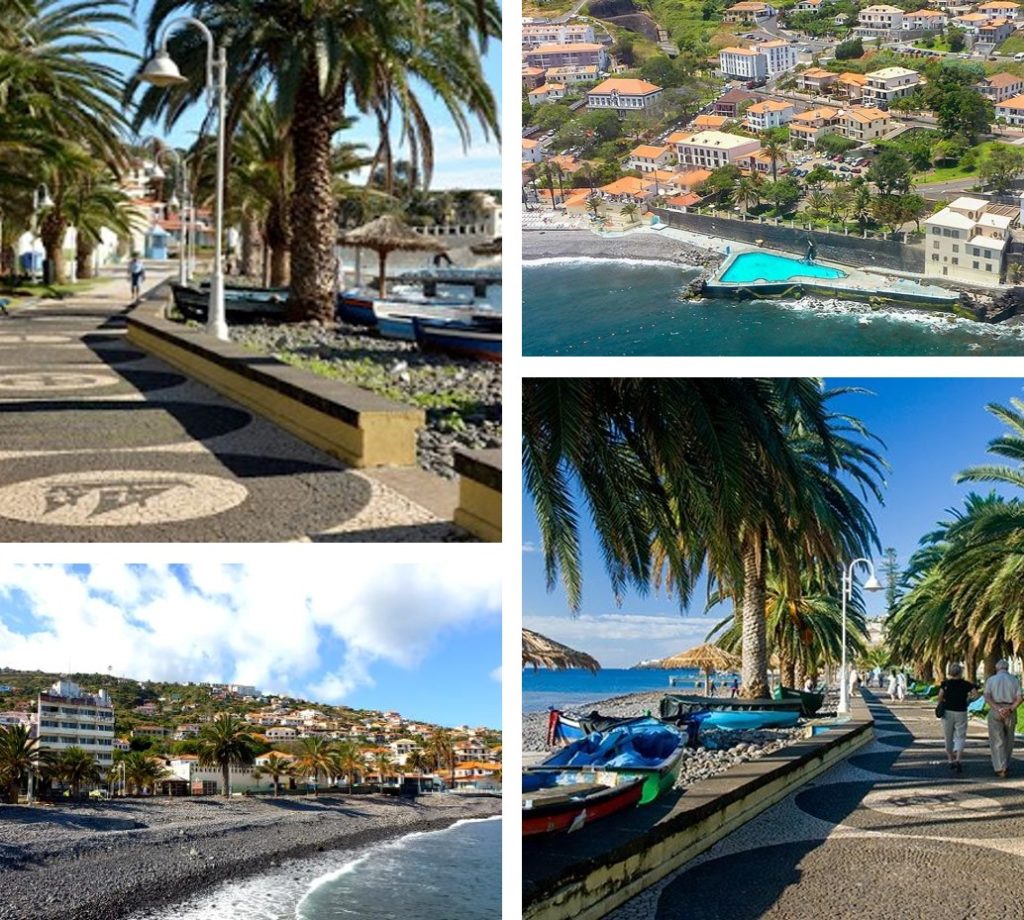 One of the best viewpoints on the island is the Miradouro Cristo Rei. It is located in Garajau in the parish of Caniço. This viewpoint is famous for its Cristo Rei statue. Not only is the view gorgeous from there, but the landmark overlooks the Garajau Natural Reserve. In addition, it is possible to take a cable car to go visit the reserve.
Madeira Airport
The parish of Santa Cruz is also home to Madeira Airport, also known as Cristiano Ronaldo International Airport. Moreover, this airport is the fourth-busiest airport in the country of Portugal. This is not surprising as it represents a gateway allowing for continuous all year-round tourism on the island.

Hotels and Accomodation in Santa Cruz