Madeira Promenades
Madeira Promenades
Madeira Promenades
When one thinks of walking on Madeira, levadas come to mind. There are however quite nice promenades on this beautiful island. These madeira promenades let you walk along the ocean. These walkways allow visitor and locals alike a chance to sit on one of the many benches and enjoy the ocean views.
These paved promenades are accessible for people from all ages. They are ideal for a casual stroll, jogging, pushing a baby's stroller or mobility issues. The rest of the island is much hillier.
We shall visit them for you counter clock wise starting from Funchal.
Funchal Lido Promenade
This promenade provides a pedestrian link between the Lido (hotel area of Funchal) and Formosa Beach. This ocean walkway follows the coast while meandering through beautiful gardens, sport zones, and swimming pools. When you are close to Formosa beach towards the western end of Funchal, beautiful views all the way to Cabo Girao appear for every one greatest pleasure.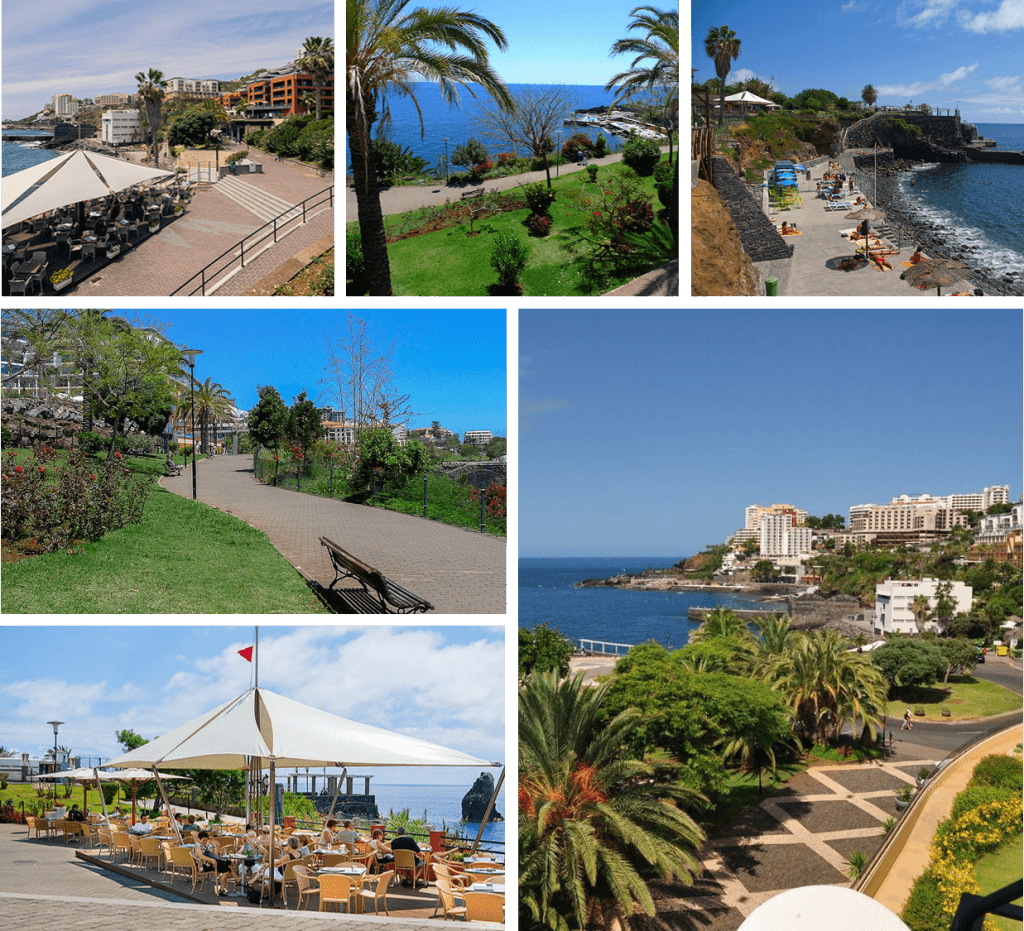 Jardim do Mar Promenade
The Jardim do Mar Promenade, literally built by the seaside, skirts the entire village from end to end. It allows for a calm and level walk. This promenade is rather controversial as the concrete destroyed a great surf area. You can access the promenade from either end of the village or by following the path from the church down to the seaside path.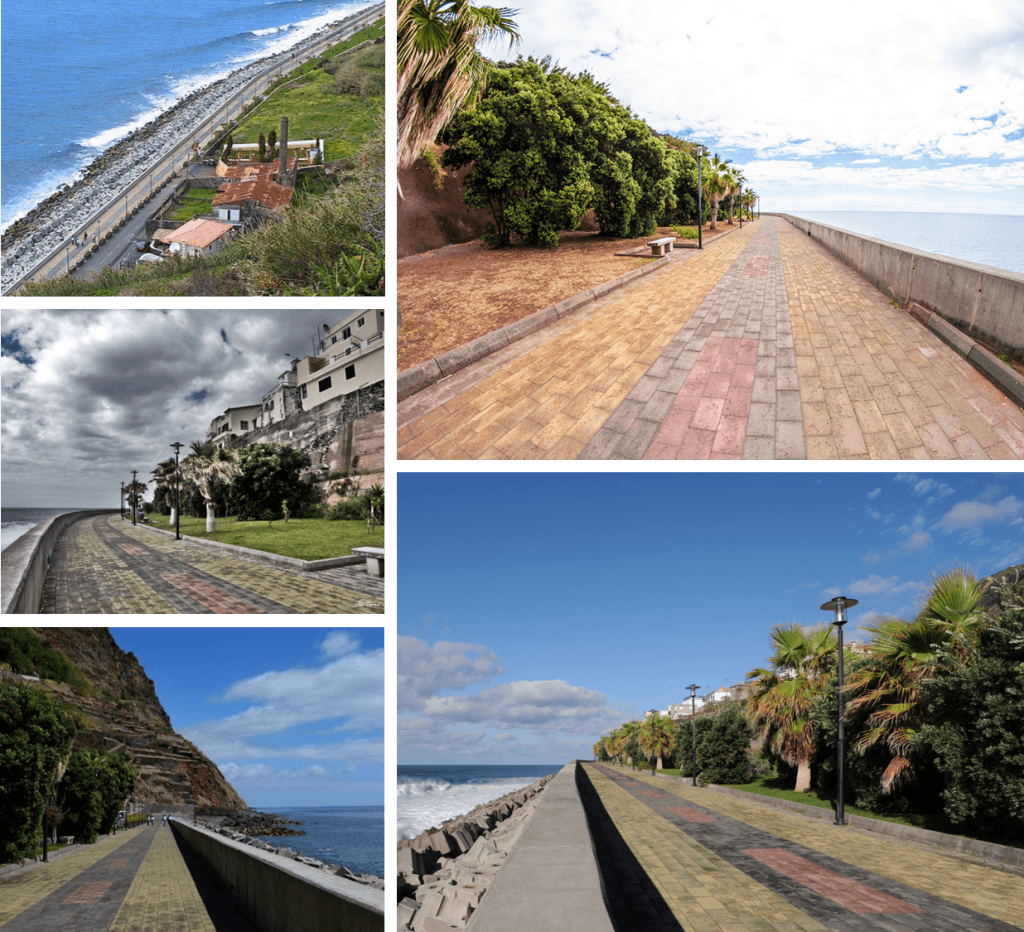 Achadas da Cruz
This truly is a hidden gem. This promenade is pure nature and wild ocean. Hardly any other tourists. Just you and the elements. There is no better way to unwind! You can read more about this magical place here.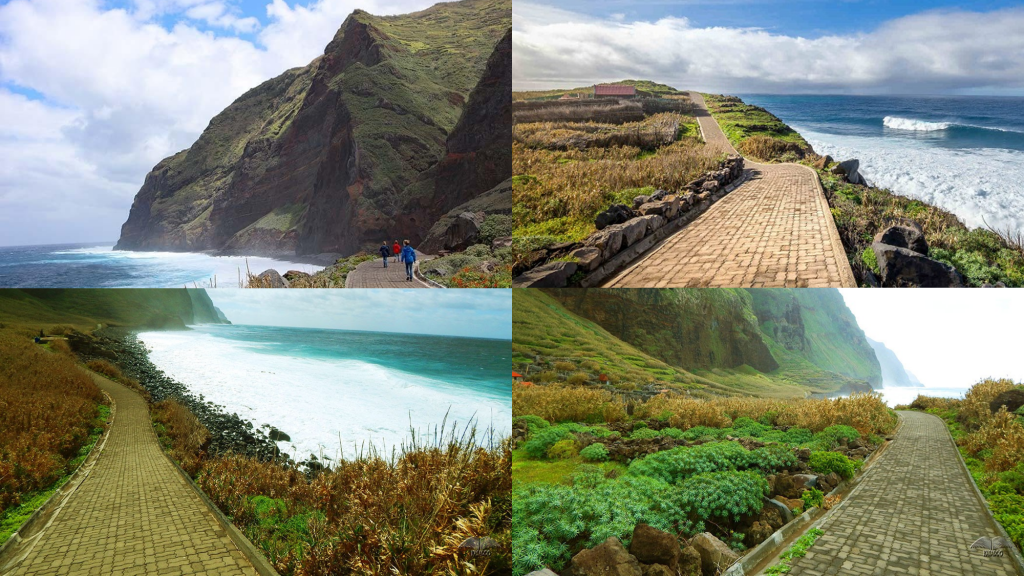 Sao Vicente Promenade
The Promenade of Sao Vicente starts (or ends) at the Clube Naval de Sao Vicente – Varadouro and follows the ocean to Juncos Bay – the surfer's paradise. This promenade is not that long (620 meters) but the views of the North Coast are very nice. It can be used as a nice digestive walk after a great meal in Sao Vicente.

Porto da Cruz
This locality is well known for its sugar cane factory and for its great surf spots. However, there also is a nice promenade along Porto da Cruz's shoreline. It takes you from the Surf natural black sand beach past the factory around the rock formation past the swimming pool and to the village center.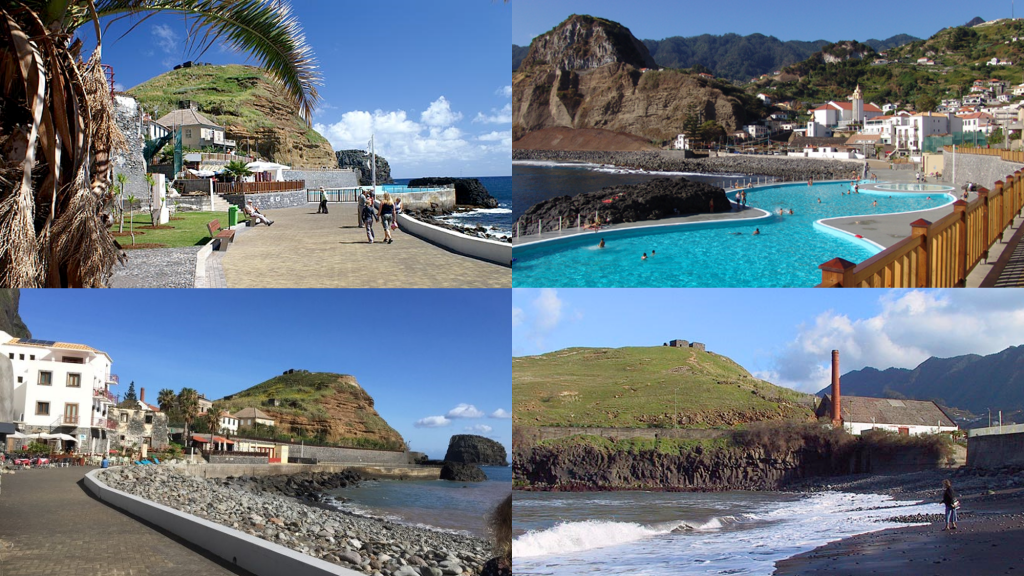 Santa Cruz
This parish is well known since this is where you can find the Cristiano Ronaldo International Airport. Santa Cruz boosts a nice promenade. It links the Aqua Park to the Ocean.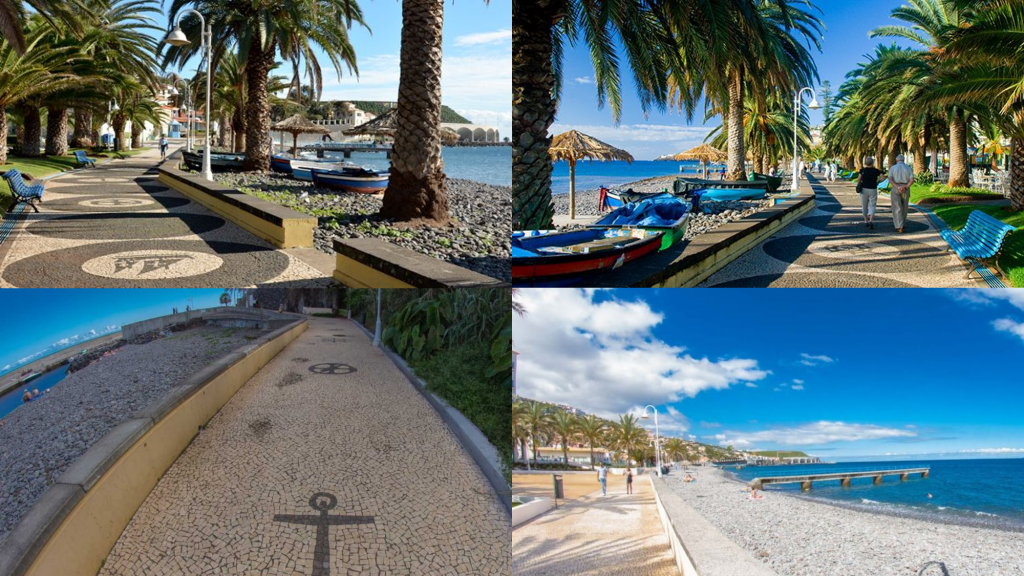 Caniço Promenade
This promenade joins the Caniço do Baixo zone (apartment and hotel zone) to the Reis Magos beach. Therefore, this promenade is also known as Reis Magos Promenade. The Summer evenings tend to be lively with entertainment and culinary events.

Good to know
There are also other promenades in Porto Moniz, the Marginal of Ribeira Brava, Ribeira Natal in Caniçal and Machico.
Where are these Promenades on Madeira?