Calhau Surfing on Madeira's North Coast
Calhau Surfing on Madeira's North Coast
Calhau Surf School
Calhau Surfing School is Madeira's first and thus oldest surf school. It organized private and group surf and paddle lessons. The school is certified by the Portuguese Surfing Federation. The central person of the Calhau Surf School is Rodolfo Machado. Originally from mainland Portugal, he travelled the world as an architect and as a surfer. He now calls Madeira his home and started the Calhau Surf School in Porto da Cruz. All instructors are certified and speak various foreign languages. The school also rents the complete equipment (surf boards, paddle boards and wet suits).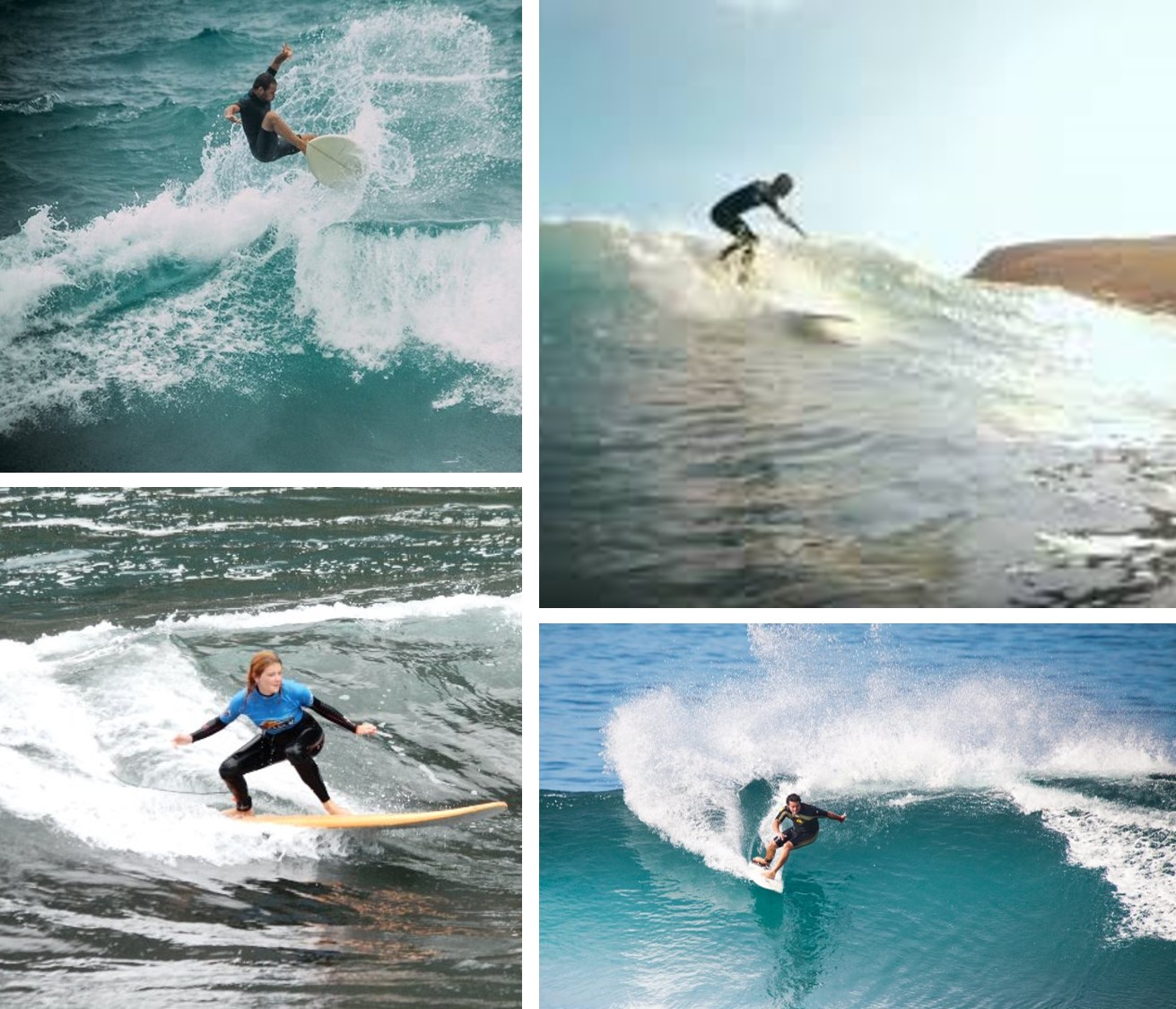 Surf classes
All surf classes and lessons start with some warm up. Porto da Cruz is an ideal location to start surfing or to improve your surfing skills and become an even better surfer. The goal is to have fun, enjoy surfing and catch the maximum number of waves. We highly recommend that you call the Calhau Surf School as soon as you arrive on Madeira. Rodolfo or a colleague can then tell you which is the ideal day to surf depending on the weather, the tides and other factors. Porto da Cruz is a quaint small village where the non-surfers can stroll or swim. Surf camps and surf week trips are also organized in partnership with the hotel Vila Bela in Porto da Cruz.
Map of surfspots
This map is mostly for surfers affectionados. You'll find the location of the best spots around the island. Another popular Surf and SUP Spot on the North Coast is in Sao Vicente.
Activities on Madeira
Should you be looking for other fun activities while visiting Madeira, have a look at our Tested and Approved Activities Blogpost. There are many varied activities for all levels, all ages and all physical conditions.