Feliz Natal – Christmas Wishes from Madeira
Feliz Natal – Christmas Wishes from Madeira
Feliz natal a todos! Merry Christmas, everyone!
May the melody and spirit of the holiday season fill your home with love and peace.
A Portuguese Christmas on Madeira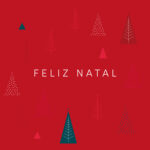 The Holiday Season is an important festive moment all over the world. This is particularly true for Portuguese and Madeiran families. Consequently, towns, villages, private homes, and gardens are all decorated with lights. As previously highlighted, the light displays on Madeira Island are really fabulous and well worth a visit. In addition, nativity scenes, Presépios in Portuguese, find their place in each living room and parish. Therefore, lets explore Christmas traditions together.
Handy Christmas Portuguese
Have you ever wondered how to wish Merry Christmas in Portuguese? You have, right. Hence, here is a little handy guide.
| | |
| --- | --- |
| Portuguese | English |
| Feliz Natal | Merry Christmas |
| Boas festas | Happy Holidays |
| Arvore de Natal | Christmas tree |
| Estrela | Christmas star on top of the tree |
| Decoração (decorações) | Decoration |
| Bola – Fita | Ball – Ribbon |
| Luzes | Lights (in the streets) |
| Músicas de Natal | Christmas music |
| Presente | Present – gift |
| Papel de embrulho | Wrapping paper |
| Pai Natal | Santa Claus – Father Christmas |
| Trenó | Sled |
| Chaminé | Chimney |
| Lareira | Fireplace |
| Jantar de Natal | Christmas Dinner |
| A Véspera do Natal | Chrsitmas Eve |
In short above is a small video to train your ear and help you with pronunciation.
Christmas Music – Holiday Spirit
Maybe this year more than others, we were grateful for the Christmas atmosphere. For example, the music and songs resonating in shops, in cities and on the radio help us get in the mood. Christmas music gets us all in the holiday spirit unless we claim family ties with the Grinch 😊
This is certainly one of the most famous Portuguese Christmas songs.
In addition, below are more swingy Portuguese Christmas songs to ignite that Christmas cheer!
Lastly, this one is a famous Brazilan Christmas Song.
Christmas Eve
There is usually a multigenerational Christmas dinner. Typical dishes such as Porco Vinha d'Alhos, are washed down with the best Portuguese wines.
After dinner, family members exchange gifts while sipping a special Madeira wine or fruit liqueur.
The "Missa de Galo" is the traditional midnight mass on Christmas Eve. In English it is called Rooster's Mass. To clarify, the Missa de Galo commemorates the legendary rooster. Yes the rooseter who crowed loudly to announce the birth of Jesus.