Madeira: Christmas lights and illuminations
Madeira: Christmas lights and illuminations
… and there was light!
Christmas is going to be unusual for all this year. For some more than for others perhaps, but a different festive season is a given in these times of extremes.
Much Christmas fun may be off this year. We can, however, still enjoy the dazzling winter light displays on Madeira. Funchal's famous lights were switched on December first such as each year. They remain up until January 10th, 2021. So do take in the show. Let its magic fill you with much needed wonder, lightness, and festive joy.
This Year's Highlight – the Tunnel
Besides the more traditional lights, the new attraction on the Funchal's pier is the light tunnel. The show lasts for about 10 minutes (light and music coordinated explosion) every half hour.

Use caution when viewing this light tunnel. Strobe lighting could possibly trigger seizures. So if you or a loved one is sensitive to light flashes, you may want to pass.
Covid Compliant Activity
These outdoors activities are perfectly in line with Covid regulations. Grab your mask, uphold social distancing and head to Funchal for some magical and festive moments.
Lights All Over Madeira
Funchal is not the only city decked up for the Festive Season. Nearly all other municipalities have their own illuminations. Here below is a small example of lights in Sao Vicente and Porto Santo.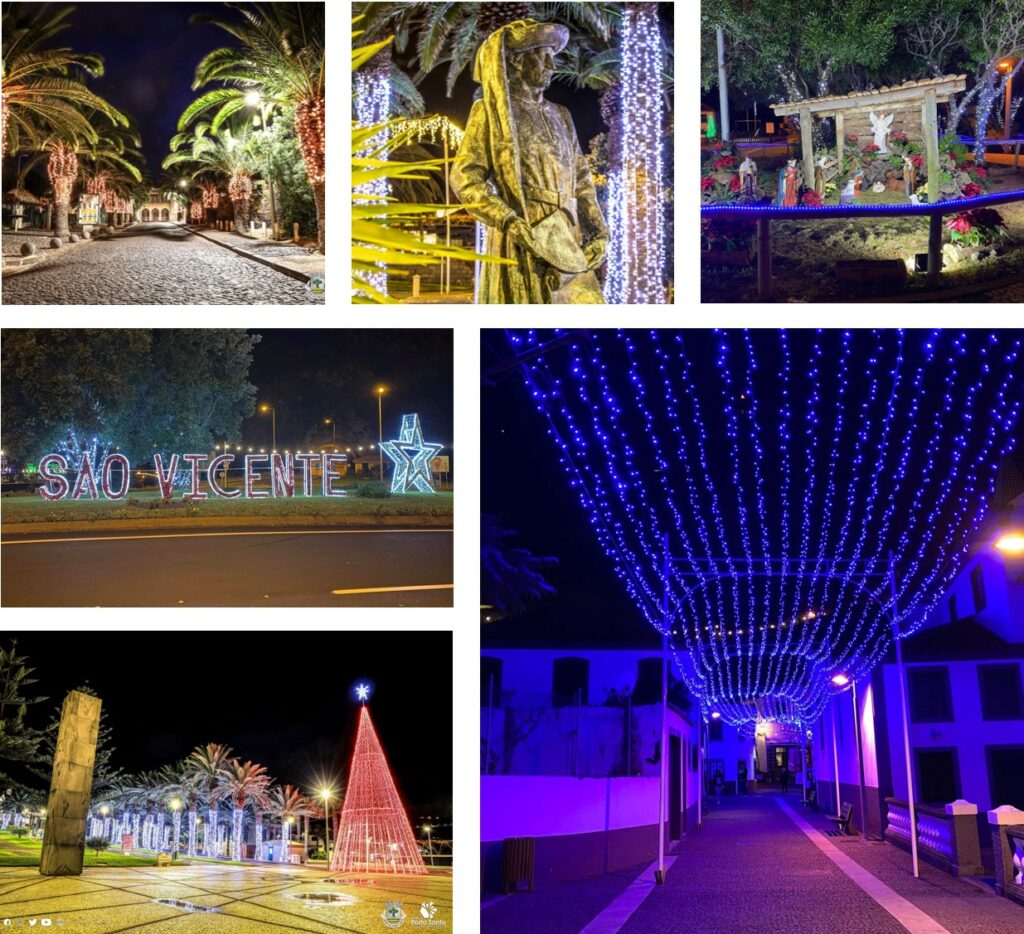 Here is a video of the lights in Santa Cruz – Link
Festive Lights
Madeira Christmas lights offer some much-needed festive sparkle and reverie. Do not miss this free explosion of light and colors as we can all do with a bit of escapism right now!

Videos
For all those who cannot make it to Madeira and for those who have not seen the beautiful illuminations so far: may these videos bring you cheer and happiness.