Christmas in Madeira – Lapinhas or Nativity Scenes
Christmas in Madeira – Lapinhas or Nativity Scenes
Lapinhas
Lapinhas or Nativity Scenes are part of Madeira's Christmas traditions. ​If you are fond of extensive Christmas celebrations, Madeira, definitely, is the place to be. Celebrations last for an entire month and are the highlight of the year for the locals and tourists alike. You can read about the happenings taking place in December – here.
Nativity Scenes or Lapinhas (also called Presépios) are particular on Madeira. Mostly, they come in two distinct forms. First is Lapinha in staircase. Second comes the Lapinha is rock form.
Staircase Nativity Scene or Escadinha
Three staircases or step constitute this nativity crib. It oftentimes lays on top of a table or chest of drawers. First start with a burgundy colored tablecloth on top of which you lay a white lace piece. Cardboard boxes make up the various bases set one on top of the other. On top of the stair, a throne is ready to welcome baby Jesus. An arch of greenery contours the staircase. Other typical nativity scene personages decorate the other steps. Fruits such as oranges, nuts and flowers lay on the tablecloth.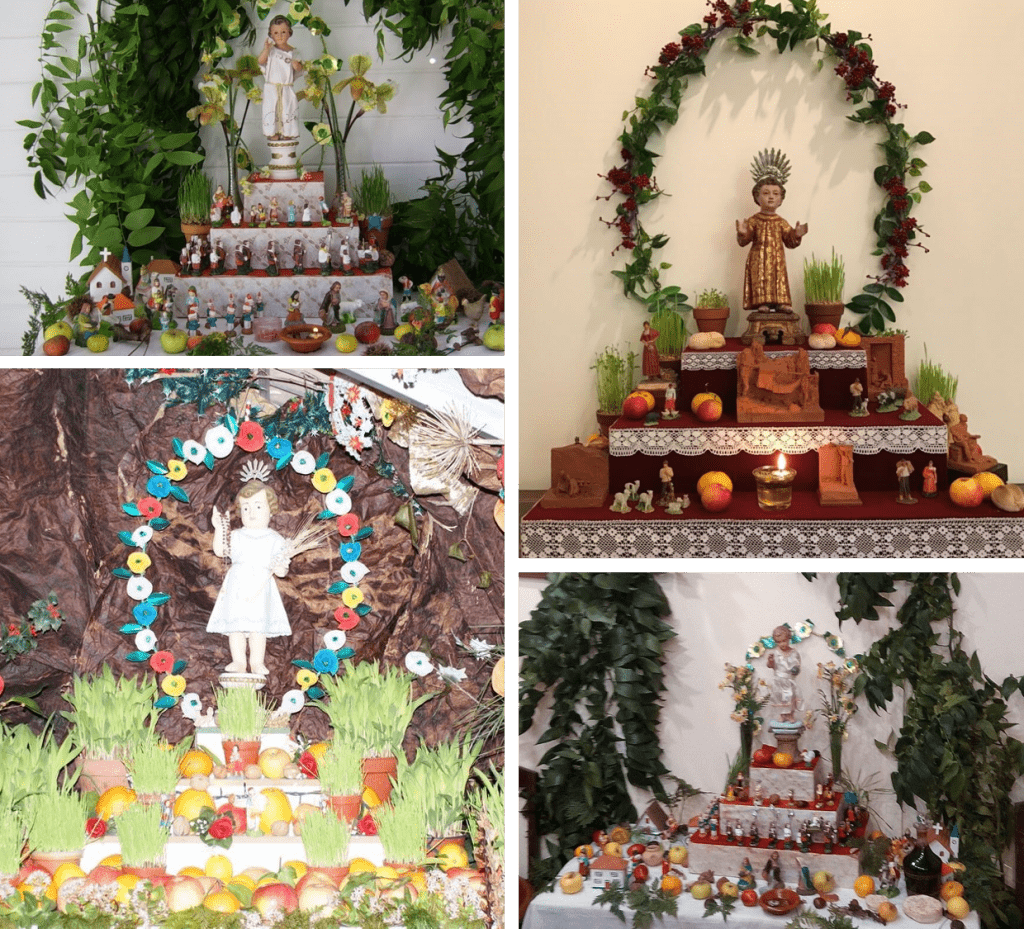 Rock-shaped Nativity Scene or Rochinha
Sturdy brown paper which is skillfully scrunched, painted imitates Madeira's mountains, valleys and grottos. Furthermore, small wood pieces and moss or lichen often make the décor more realistic. Time and fantasy are the only limiting factors to the beauty of these nativity sceneries. Houses, paths, a church, levadas and fields are recreated. Baby Jesus lays hapilly in the middle with his parents, the three kings and all other villagers. Some are really huge such as the one in Funchal on the main Avenida. Others are more modest. In conclusion, lapinhas offer a nice festive scenery.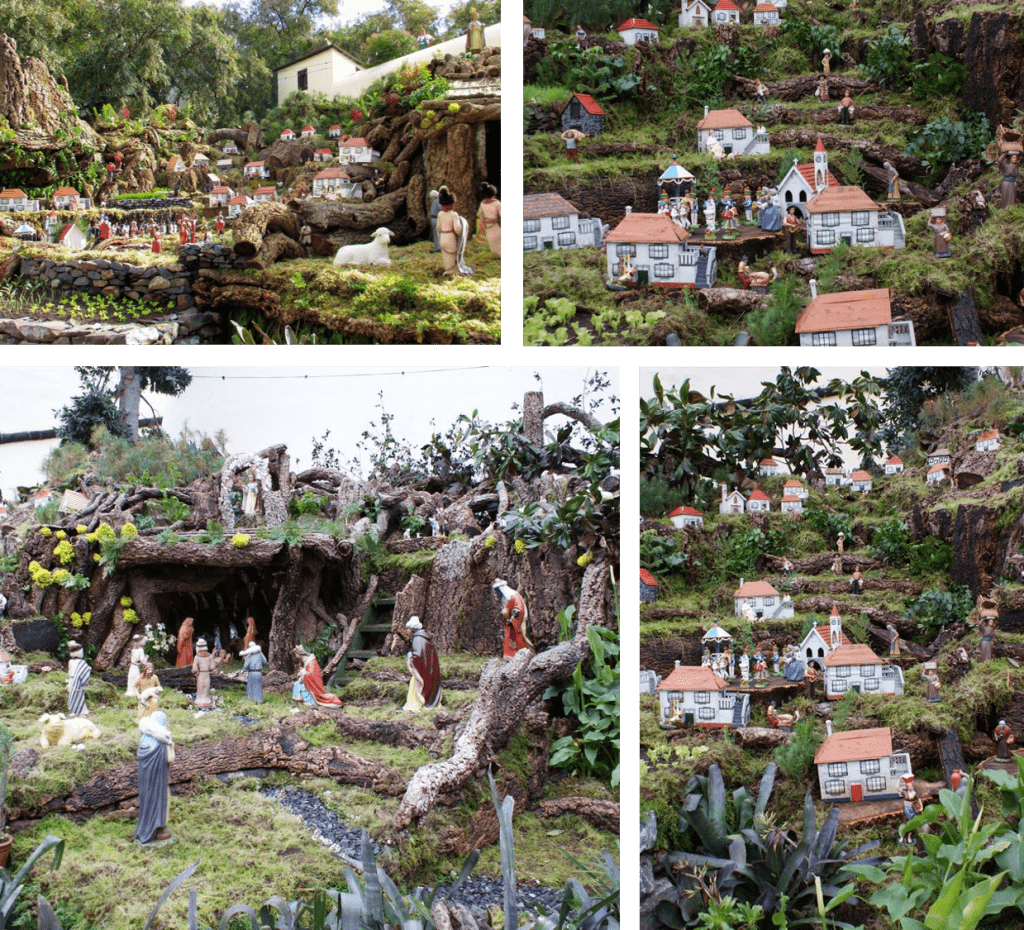 Festive Break
To summarize, set like an emerald colored gem amid the deep blue waters of the Atlantic, this island with its mild subtropical climate and exquisite flora is the perfect spot for a truly memorable festive break.
Lapinhas Exhibition in Calheta
Such as every year, one can admire the many lapinhas and presépios in the Camara of Calheta along the streets. There are 60 in total. It is well worth a visit or drive! For 2020, you can find all the addresses per parish on this site.