Madeira Wines Varieties
Madeira Wines Varieties
Noble Grapes of Madeira
Madeirans use about 20 different varieties of grapes to make Madeira wine.  The most known ones are Sercial, Verdelho, Boal / Bual and Malvasia / Malmsy.  Two other ones are Terrantez (nearly extinct) and Bastardo.  These are much less common.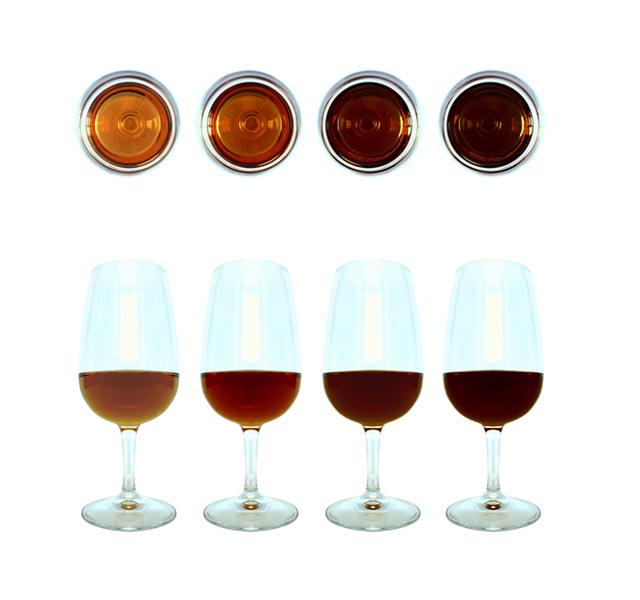 From left to right; 10-year-old Sercial, Verdelho, Bual, Malmsey
Sercial
This white grape sort produces very dry and acidic Madeira wine.  The grapes are the last ones to ripen on Madeira, around mid-October and they also take the longest to mature.  It tends to show lemony and spicy notes with strong character.  You need a minimum of 20 years of aging to soften the razor-sharp acidity.   It makes for a great aperitif wine though. Sercial Madeira are dry Madeira wines.
Verdelho
Verdelho is a white grape variety and one of the four recognized types of Madeira wines.  It is more rounded than the acidic Sercial.  Verdelho is smoky and dry with elegant fruit flavors.  This grape variety pairs well with a variety of foods, especially aperitif or desert.  Verdelho Madeiras are medium-dry wines.
Boal / Bual
Boal is a white grape variety originating from mainland Portugal.  The South Coast of Madeira is where you find most of the Boal.  It's perfum is intense with an excellent balance between acidity and sweetness.  It is more complex with flavors of roasted coffee, caramel and cocoa. Boal Madeiras are medium sweet.
Malvasia / Malmsey
The Malvasia is a not really a single grape variety but rather a name for a style of wine.  Malmsey is a generic name.   Malmsey is the sweetest Madeira wine version.  It is also the fruitiest with nutty and chocolate notes. Due to the high sugar content, this is usually the darkest of the Madeiras. Malmsey Madeiras are labelled sweet.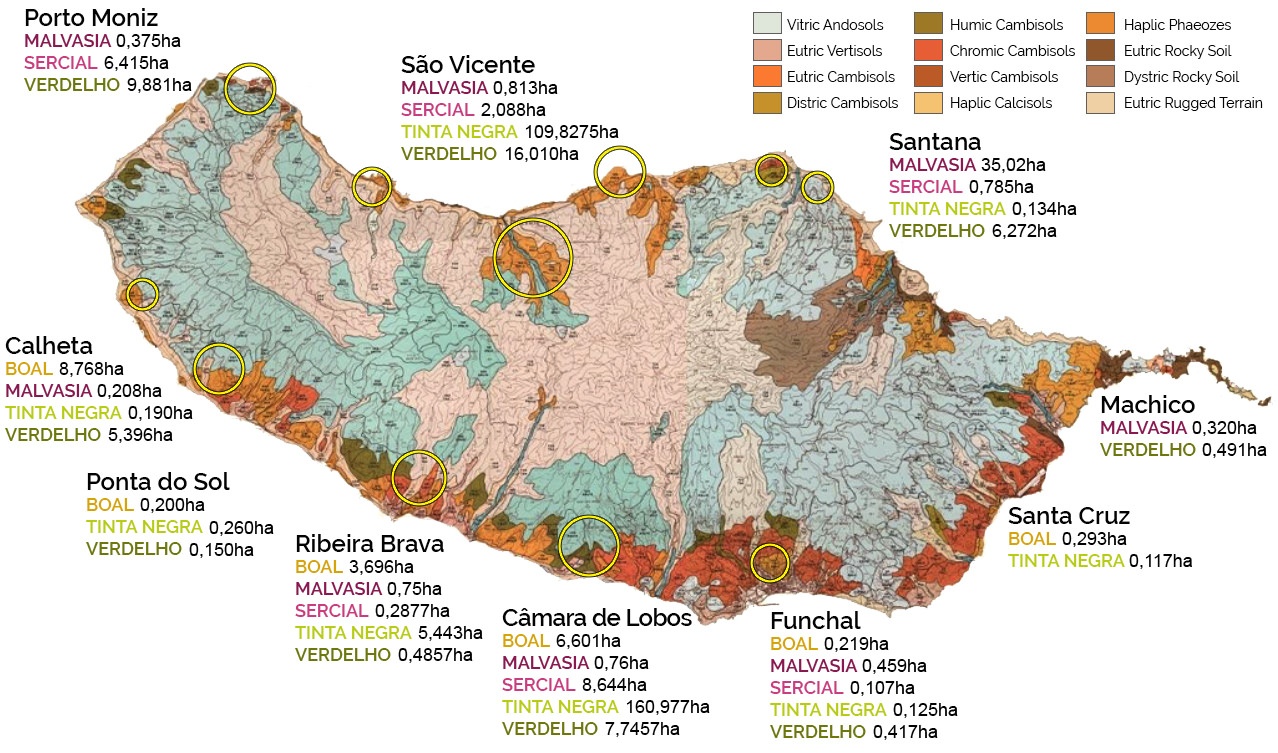 Producers
There are several Madeira wine producers and they are listed here below.  Each has a unique style and history.
Vinhos Barbeito:  a young Madeira wine company
Blandy's: the oldest Madeira wine company
H.M. Borges:  a family estate
Cossart Gordon:  part of the "Madeira Wine Company"
Justino's Madeira Wines: the biggest wine company, produces 49 % of all Madeira's
Pereira d'Oliveira:  possesses the largest stock of very old Madeira's (no website)
Cooperativa Agricola do Funchal: Madeira Vintners – This wine company is entirely run by women and it also is the youngest one.