Free Walking Tours Funchal
Free Walking Tours Funchal
Free Walking Tours Funchal
The Free Walking Tour is really a great introduction to Madeira's Capital city of Funchal.
Lisa who is also an official Madeira Mountain Guide, offers to show you her city. She concocted two different tours to share her knowledge, enthusiasm, and passion of Funchal with her guests.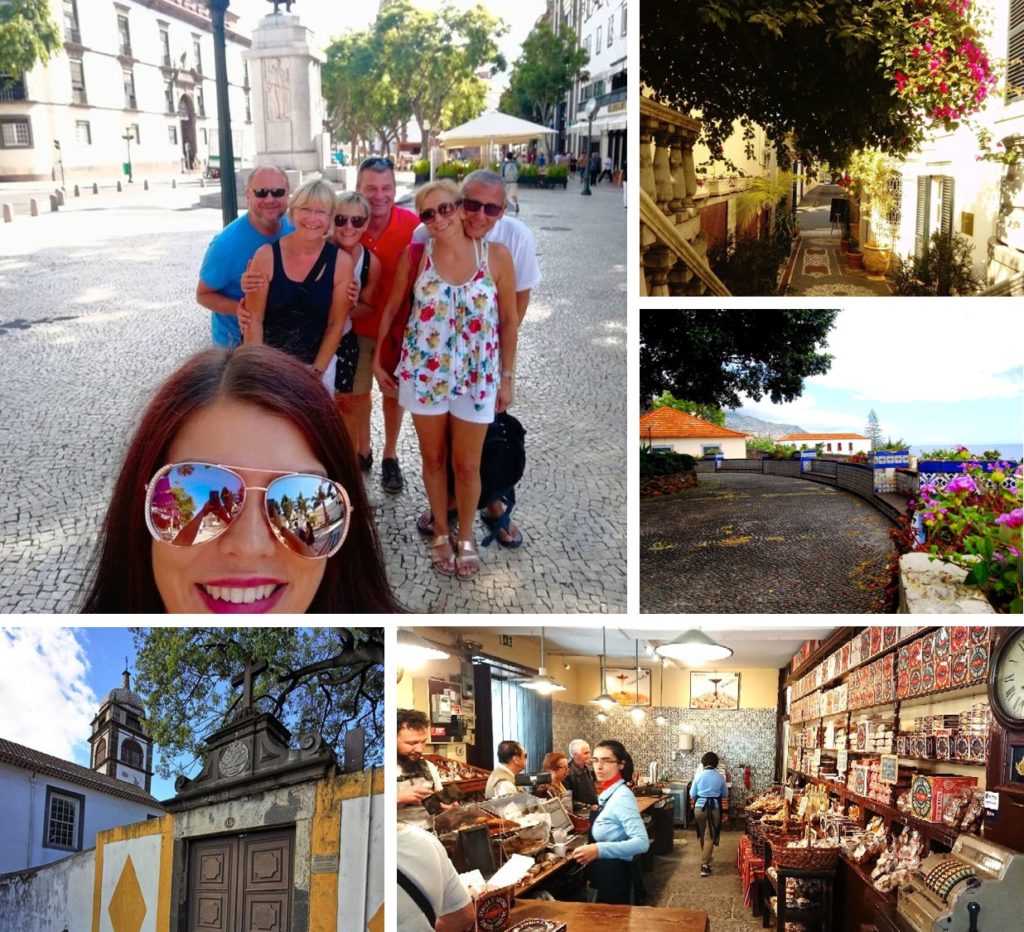 The first tour is the "Funchal Essentials Free Tour".
This free walking tour shows you the highlights of the beautiful city of Funchal. Lisa is passionate and describes her city and its history with "flair". We recommend this tour as a first approach to the city and its past. She will guide you along the more important sites of Funchal. You will sample some local food and drinks. You will visit: the Municipal Gardens, the Blandy Lodge, The Se Cathedral, São Pedro Historical Center, the Santa Clara Convent, the old bookstore Esperança (one of the biggest), The Fabrica Santo Antõnio – an old sweets and biscuit factory, and many more great places. The program is not set in stone and can change according to the group's interests.
The duration is 2 to 2.30 hours.
The second tour is the "Old Town Free Tour".
This tour takes you through the old town. You will visit the São Lourenço Fortress, Legislative Assembly, The city gates of Funchal, the Pillory Square and other highlights.
The duration is 1 to 1.30 hours
Prices
There are no set fees as the tours are free. However, we strongly recommend that you leave a gratuity as a sign of appreciation.

Reservation is Mandatory
Since this is a free service. Reservation is mandatory via the website. One thing is certain, you will not regret it! For more information about dates and times, please consult the website.
Meeting Point
Please do wear comfortable clothes and good footwear. Funchal's pavement can be wobbly and even slippery to walk on. Dress adequately with regards to the weather forecast, the sun and UV rays. And do not forget to bring some water along.
Accomodation in Funchal