Funchal Cathedral
Funchal Cathedral
Funchal Cathedral
The Funchal Cathedral located in Sé, also known as Cathedral of our Lady of the Assumption, is one of Madeira's main landmarks. It is a must-see during your visit of the capital. Since 1910, it is classified as a National Monument.

History
Originally, the religious building was the Church of Santa Maria, which was built during King Manuel I's reign. It served as a replacement of the Church of Our Lady of Calhau, which was deemed too small to welcome all the faithful.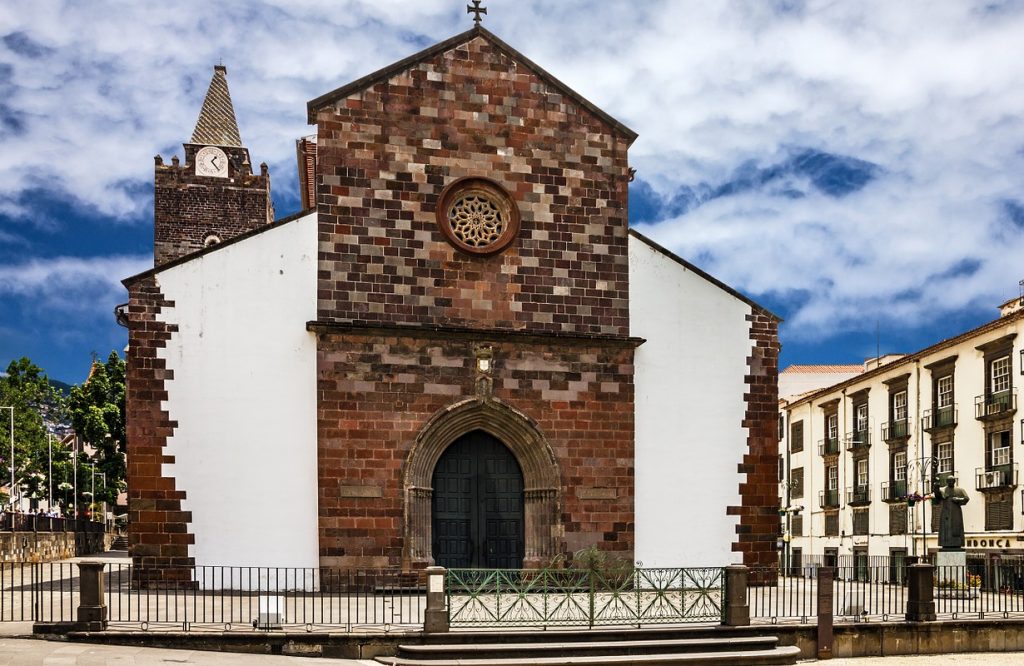 The church was then elevated to a cathedral at the beginning of the 16th century. The Funchal Cathedral is certainly the main religious building of the island. It is also one of the few buildings that has survived colonization on Madeira.
Artistic value

The cathedral's design and architecture has not been changed since the works of the architect Pêro Anes late 15th century. At first glance, the cathedral looks modest in appearance. By taking the time to go inside, you will discover some hidden gems. The ceiling, example of Mujedar décor, is made out of Madeiran cedar wood. It is one of the most beautiful in Portgual and therefore requires special care and treatment. In terms of design, the altarpiece is definitely one of the cathedral's highlights. The altarpiece, ordered by King Manuel I, is composed of beautifully painted wooden panels and sculptures. It is also surmounted by a Gothic canopy.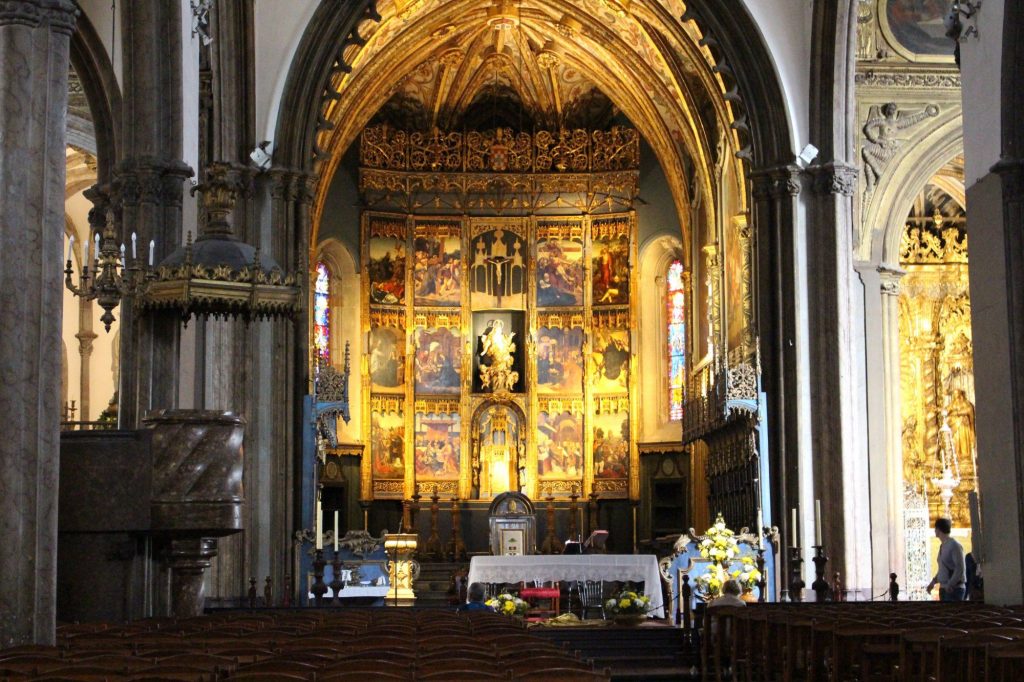 You are welcome to visit the cathedral during the following opening times:
7.30 – 12.00 & 16.00 – 19.00;
Groups: 9.00 – 11.00 & 1600 – 17.30.
You can also assist to one of the masses at the following times:
Monday to Saturday: 8.00, 8.30, 11.15 and 18.00;
Sunday: 8.00, 9.00, 11.00, 17.00 and 18.15.
Entrance is free.
Where is the Cathedral in Funchal?
Accomodation in Funchal