Christmas Program for Madeira 2020
Christmas Program for Madeira 2020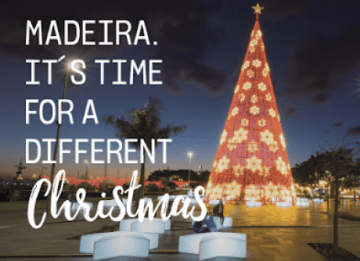 Christmas Program on Madeira. It is that time of year when many of us start preparations for Christmas and the holiday season. Some people pull out favorite carol music CDs or playlists. Some only think about festive recipes, Some pull out their Santa suits. And lastly some of us enjoy the world-famous Madeira Christmas traditions. As the tourism board announced: Be ready for a different Christmas this year.
Christmas Program
The official Christmas and New Year Program for 2020 has been officialized. It is available for download and perusal right here.
Different Christmas
Well, one thing is certain – Christmas and New Year's will look quite different this year with social distancing norms. However, in order to keep up with the holiday cheer and festivity, you can live stream some of Madeira's Christmas program activities right here
Christmas Cuisine
Even if we may not invite or meet our extended families and our friends during this festive season, let prepare a feast. Here are some typical Chrsitmas specialties eaten on Madeira around Christmas and New Year's
Indeed, it's that time of the year again! Christmas is round the corner. May the smell of positivity and good cheer be all around wherever you are!