Vitamin R from Madeira – R as in Rum
Madeira island is closer to Africa than it is to Lisbon, Portugal. Madeira is well known for its climate, its Madeira wines and its breathtaking landscape. In addition, Madeira is increasingly known for its Rum. You said Rum? Yes!
Sugar cane culture and sugar production were a major source of income once upon a time. However, there are only a handful of distilleries active on the island nowadays. From about around 50 distilleries, only 5 made it to this day. Nonetheless, when one mentions Rum, we immediately have a mental picture of the Caribbean's with palm trees, relaxing on a beach with a rum or rum based cocktail in hand. Madeira will surprise you!
Rhum Agricola – Agricultural Rum
Many visitors do not expect to find Madeiran Rum on the island. Yes, Madeira does produce its own Vitamin "R", aka Rum. Furthermore, Madeira Rum is becoming increasingly popular and even being exported successfully.

The Vitamin "R" on Madeira is *Rhum Agricola", which means that it is made directly and exclusively with the juice of the sugar cane.  "Rhum Industriel" however comes from the molasses which is a byproduct. The Madeira entities unveiled a website dedicated to this Madeira beverage here
Saude (Cheers)
Every year, Madeira organizes a Rum Festival (held in April) which is a great way to taste all Rums from Madeira and learn about them as well. Should you not be able to come to the Rum Festival, we invite to celebrate Madeira Rum in the Porto da Cruz Distillery at Engenhos do Norte or at a Rum shop such as Madeira Rum House in the Funchal's Zona Velha.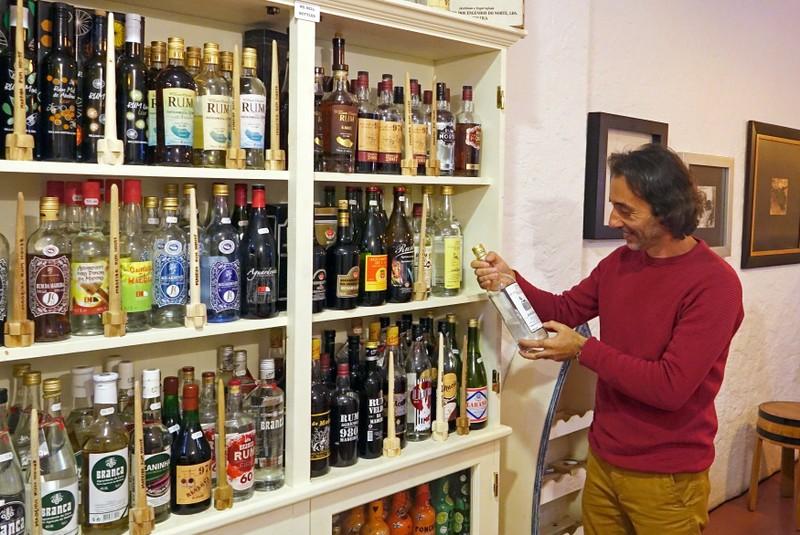 3 to 5% of the world Rum production
Five companies produce around 600 thousand liters Rum on Madeira. To give you an order of magnitude, Martinique's smallest Rum producing firm produces four million liters per year. (Source)
In comparison to other Rum producing countries, the Vitamin R from Madeira is bottled rather young. A 9 year old Rum is special and relatively hard to find.
Five Madeira Rum Producers
Secret Tip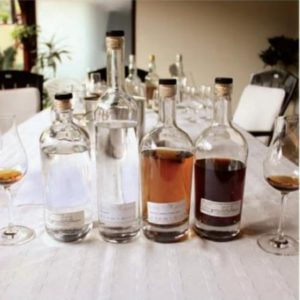 Abel Fernandes makes Rum since 1982 in Porto da Cruz. His distillery is the smallest and most artisanal of Madeira. Maybe have a look at the video here below (in Portuguese), it gives you an idea of his installations. He does not have a brand name, nor does he bottle his Rum. However, you can pop by and try these fabulous Rums at any time. Sr. Abel Fernandes is well in his eighties and worked in all Engenhos of the Madeira until he dediced to open his own. Most noteworthy are his old Rums of 3, 6, 18 and 24 years (pictured on the left).