Discover Funchal
Discover Funchal
Funchal
Funchal is the capital city of Madeira Island and the sixth largest in Portugal. The largest city of this sub-tropical island is charming, historic, mostly well-maintained and colorful. The name Funchal stems from the amount of fennel (or "funcho" in Portuguese and "funchai" meaning a fennel plantation) plants discovered by the first settlers.
The capital city of Funchal hosts the seat of the Regional Autonomous Government of Madeira as well as the seat of the municipality. Funchal is nestled in a natural amphitheater like valley starting at sea level and rising to 1200 meters.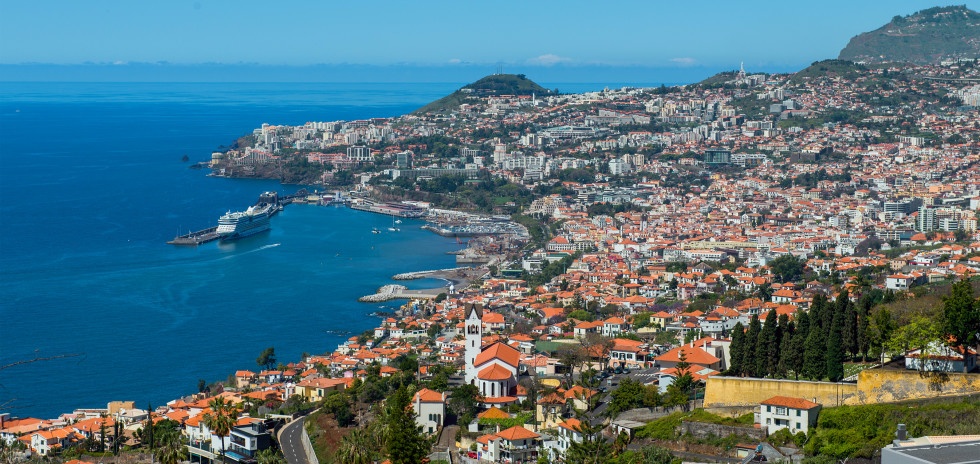 The most interesting parts of Funchal for visitors are in the number of three. Hence, there are three main historic parts: Sé around the Cathedral, Santa Maria known as the old town, and São Pedro a little further upwards. However, there are seven other parishes (or freguesias) including Monte.
Santa Maria Funchal
For a tour of downtown, we recommend walking along the water until you reach the yellow fort calles Sao Tiago Fort or Fortaleza de São Tiago do Funchal. You are then in the Santa Maria district. Santa Maria is quaint with many restaurants and street art on the doors by local artists. The start of the cable car going to Monte is also situated in this part of town. Come right this way for a feel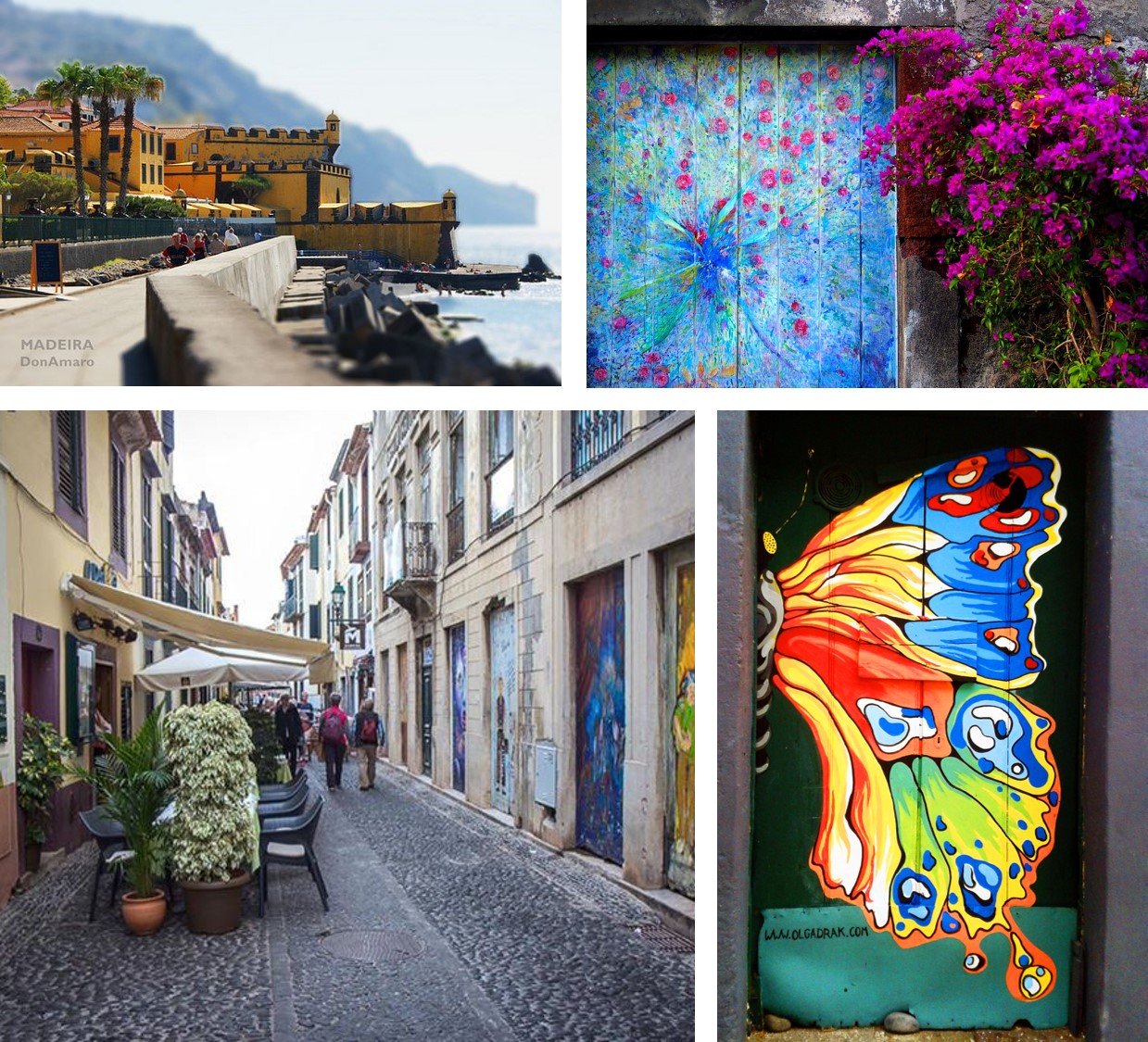 Strolling
Between Sé and Santa Maria, you will find the much spoken about Mercado dos Lavradores (Worker's Market). Do take a sneak peak, roam around, immortalize the colorful and artistic fruit displays. In the same building one level lower, you will find the extremely interesting fish market (only in the morning)

TIP: However, be warned, this is the ultimate tourist trap as prices are horrifically high and quality is not always present. Fruits are much cheaper in the local grocery stores!
Both Sé and Santa Maria are mostly flat (no steep slopes) and many streets are pedestrian.
Sé Funchal
Traditional black and white mosaic pavement cover the cosy streets of Sé with geometrical intricate forms. It is the perfect place to stroll around and soak up the laid-back atmosphere.

Do not forget your camera as there are many beautiful, historic or unusual places and viewpoints to discover. Sé is also the name of Funchal's Manueline style cathedral which we highly recommend to visit.
Sé boosts many local and international boutiques and shops. There are several other points of interest in that parish such as the City Hall, the Sacred Art Museum, the Baltazar Dias Municipal Theater, the Municipal Garden and the Quita Vigia next to the Santa Catarina Park.
São Pedro Funchal

The São Pedro parish is, after the Sé, one of the populated parishes of Funchal. This parish is situated a bit further uphill. Many wealthy families elected that parish to build their mansions and estates. Furthermore, São Pedro hosts a very interesting religious monument: the Santa Clara Convent as well as the São Pedro church.

Accomodation in and near Funchal
Accomodation in Funchal