Madeira's Solar Powered Catamaran
Madeira's Solar Powered Catamaran
Greener Ocean Pleasures on Madeira
A carbon-neutral tour in a solar powered catamaran off Madeira's gorgeous coast makes for a greener, more peaceful experience for visitors and sea creatures.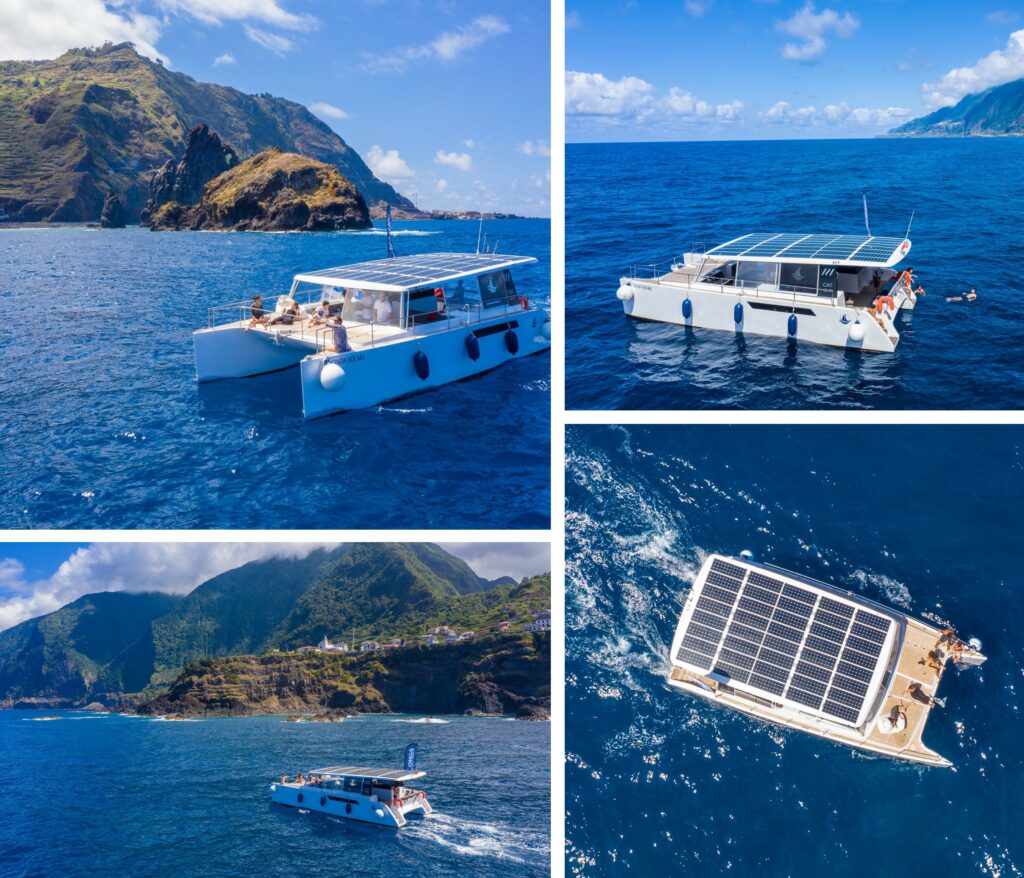 Whether you're a local or just visiting, you know Madeira is home to an abundance of sea life. But how do you get a closer look without hurting the habitats you came to see? That's where a solar powered boats come in! Onde Solar is the first sightseeing company in Madeira to offer zero-emission, electric boat tours. Their ultra-quiet boat offers perfect ocean enjoyment opportunities in a way that conserves the environment. Onde Solar does not however offer sea mammal observation tours. For cetacean specific tour, please follow right this way -> Here
Madeira's Solar Powered Catamaran
Solar boats are becoming a hugely popular choice for eco-friendly sailing. They're quiet, can sail great distances without needing to stop for fuel, produce no carbon emissions, and do not rely on fossil fuels. They do not harm the environment with dirty exhaust fumes.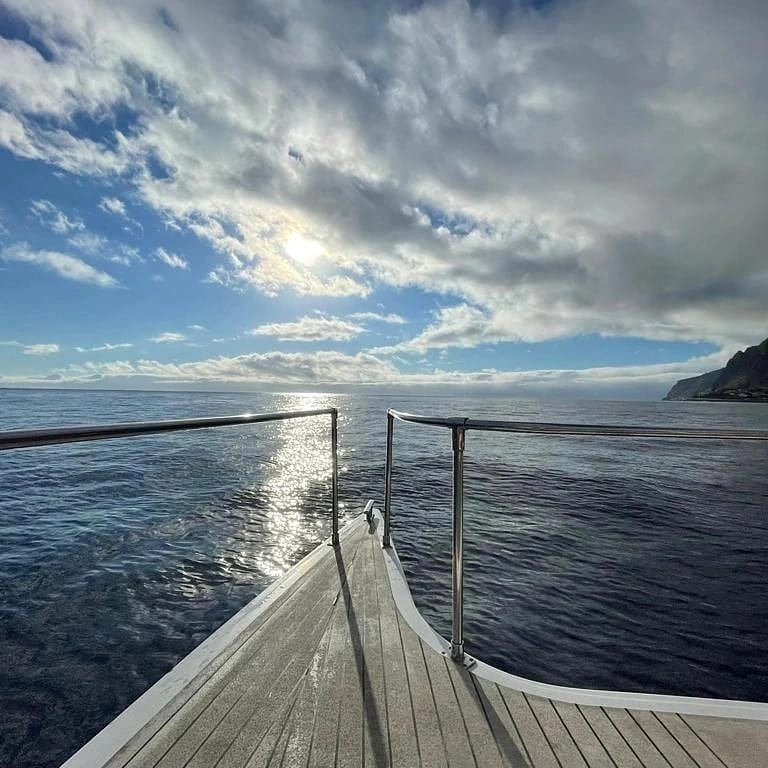 No More Fuel
The Onde Solar catamaran is an energy autonomous solar electric boat, designed as a fully sustainable excursion vessel to enjoy the sea. The solar catamaran brings true eco-tourism to Madeira. Moreover with no CO2 or noise emissions involved, a trip on the Onde Solar Catamaran helps preserve the ocean! Normally, the heart of the concept is silence: being on board without any distractions lets the journey become the destination! However, as one can witness on the videos on the company's social media page, music is often played. Should you wish to book a sailing and enjoy the sound of silence, then please do let the company know when you book or ask to charter the vessels solely for your group.
Sustainable Sea Transport
Solar powered autonomous vessels might well be the way to follow for the ecotourism industry. Consequently they will pave the way for more sustainable coastal water vessels. In addition, they offer truly sustainable, noise and emission-free excursions for sustainability conscious tourists.
Being on the solar catamaran gives you a feeling of total relaxation and freedom.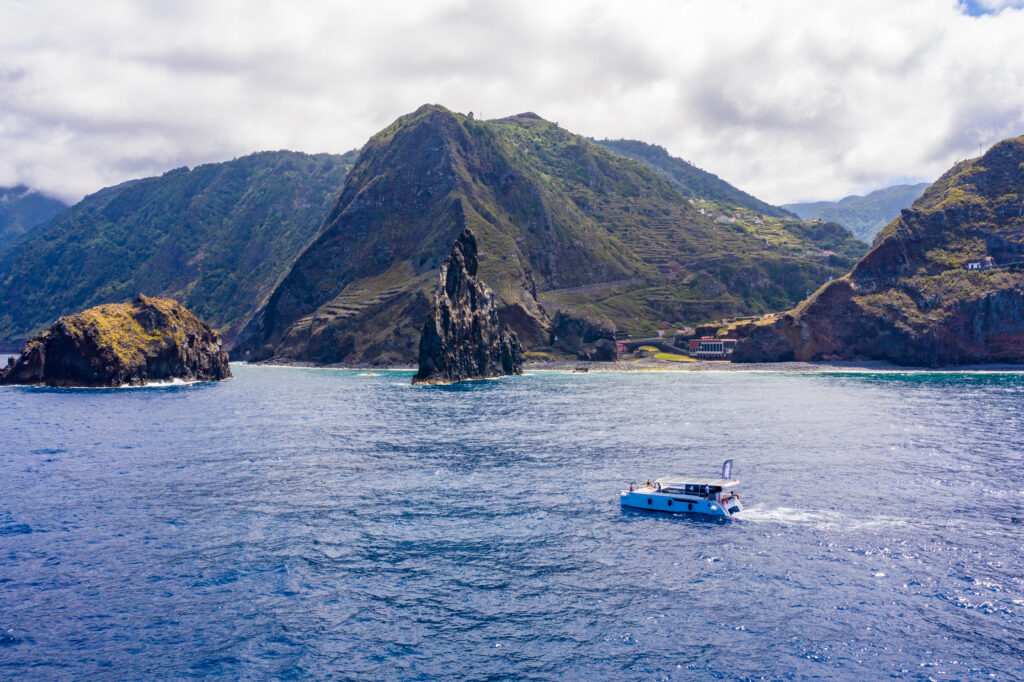 Source: all pictures from Onde Solar Madeira. In conclusion, do visit their website to book your trip.