Calhau da Lapa, Madeira
Calhau da Lapa, Madeira
Calhau da Lapa : A little hidden paradise – General Closure due to rock stability problems
Locals talk about "Paraside on Earth" when they mention Calhau da Lapa. Some would like to keep it a secret place and others find it so great that they want to spread the word. Because yes, so far, knowledge went via word of mouth. This is the best publicity isn't it?

3 Accesses
Calhau da Lapa is far from everything except tranquility. This secret spot neighbors Faja dos Padres. However, there is no cable car taking you down easily. There are three accesses to this secluded paradise.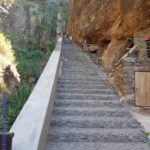 First, you can drive to a small chapel below Campanario and then continue the long descend by foot. Remember every meter of descent is a meter of climbing on the way back. This access is only for the more sportive enthusiasts. Advise: Wear good shoes and not sandals or flip flops. Wikiloc provides a handy trail map which will get you safety from the parking to the pebble beach. You will be rewarded as there is a beautiful cascade on the way.
Second, you can take a small boat from either Ribeira Brava or Funchal which brings you to Calhau da Lapa. Some packages include a lunch, and some are more like a shuttle service. The prices range from 7EUR (simple shuttle service from Ribeira Brava) to 35EUR (including lunch from Funchal).
Or third, you can rent a SUP (Stand Up Paddle) and paddle your way to Calhau da Lapa. You can find more information here !
No Man's Land
This small houses (some are carved in the rock) and beach shacks once kept the fishermen's tools, nets etc safe. Fathers passed them on to their sons verbally: no papers, no official registration. Officially they belong to nobody. An association from Campanario now manages these cabins.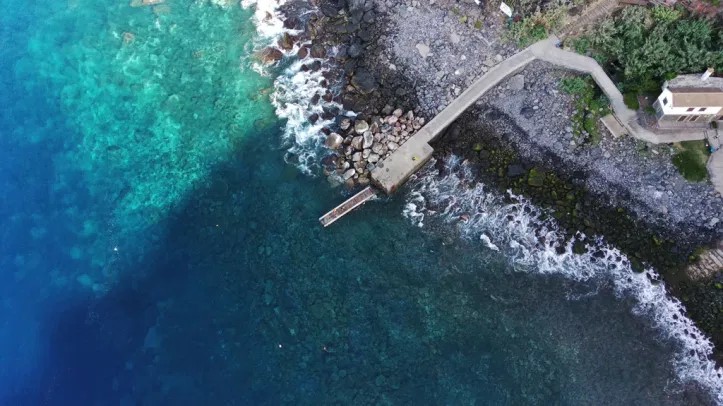 Rehabilitation works just finished
The Regional Government of Madeira just finished the rehabilitation of the pier and of the area around Calhaui de Lapa (end 07/2020). According to Pedro Calado vice-president of the Regional Government: "in addition to improving the space for enjoyment in that bathing area, this intervention has also made it possible to improve the protection of access to the sea and, thus, also strengthen the safety of holidaymakers".
In addition to the cleaning of the escarpment, vegetation cleaning and garbage collection were carried out throughout the surrounding area. Furthermore, in order to facilitate access for those arriving by boat or SUP, a platform was placed that offers adequate mooring conditions for small boats.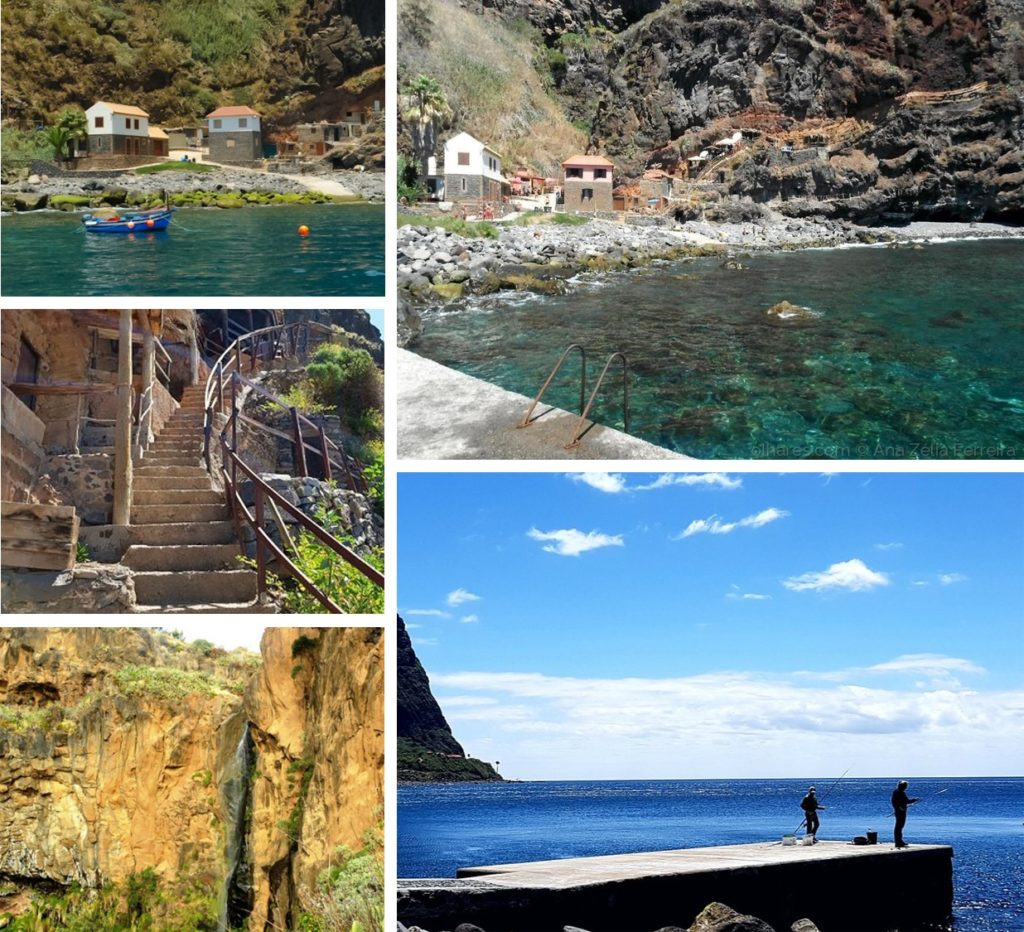 Ready for bathers
Calhau da Lapa is now ready to welcome you. So, choose how you want to excess this secret spot, pack your swimming trunks and towels and … lets' bathe, have fun and enjoy tranquility. Do not forget your snorkeling gear as the water is clear and clean here. See you there!
Videos