Fenda de Dona Beja – Porto Santo
Fenda de Dona Beja – Porto Santo
A well guarded Secret
Older Porto Santo natives know this geological highlight as Fenda do Ribeiro dos Burros. A forest ranger rediscovered it recently after 5 years of living and working on Porto Santo. He renamed it Fenda de Dona Beja. But a Portuguese television program placed it on the map of hidden treasures to discover.
Adventure
It is well camouflaged between the cliffs of Porto Santo. Only the most adventurous wanderers will find this sweet spot as there are no signposts. Bring safe and sturdy footwear if you plan on walking to the Fenda da Dona Beja. It is definitely well worth the effort.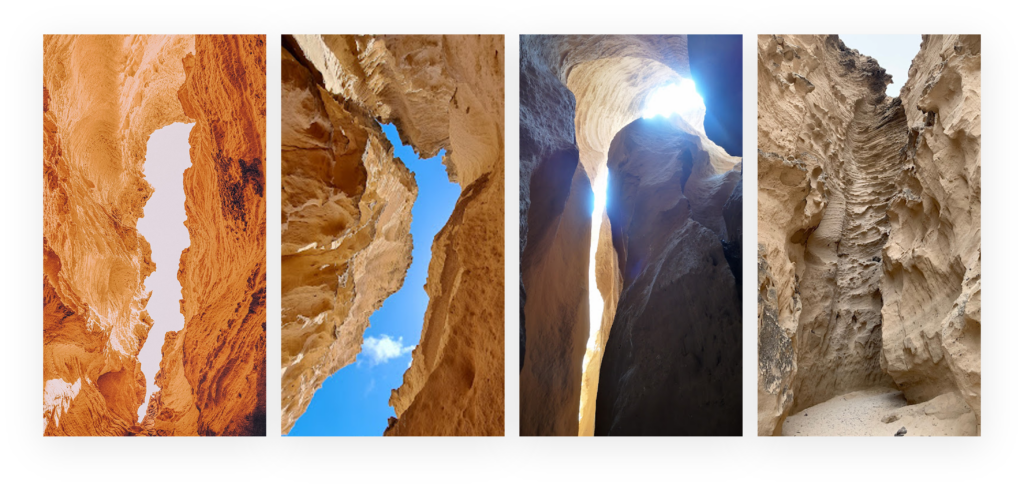 CNN Portugal was on site, with a tour guide, who is also a geologist, and reveals the secrets you need to know about this treasure – CNN Portugal Video
Where is the Fissure of Dona Beja?
Dona Beja Foot Access
To access it, you must leave your vehicle in the Porto de Frades beach car park. Then walk up the path on the left towards the house near the cliff. Take the small path that follows the cliff to the end of the pebble beach.

Climb the stairs there, then walk a few meters to reach the cliff of Dona Beja.
Warning
Precautions: the cliffs are unstable, avoid touching them and stay in place for a long time. Stones can fall at any time!
This walk is unfortunately not accessible for people with physical limitations.