Madeira Banana – Summer Treats
Madeira Banana – Summer Treats
Easy Homemade Treats – Vegan and Gluten Free
It is Summer and the sun is warm. There is no better to refresh then with a nice cool homemade banana treat. Then if on top of that the treat is Vegan and Gluten Free as well as using Madeira fruits… we are close to heaven, aren't we? Madeira's most famous fresh fruit is the banana. How about a frozen banana popsicle to beat the heat?

Frozen Banana Popsicles
Ingredients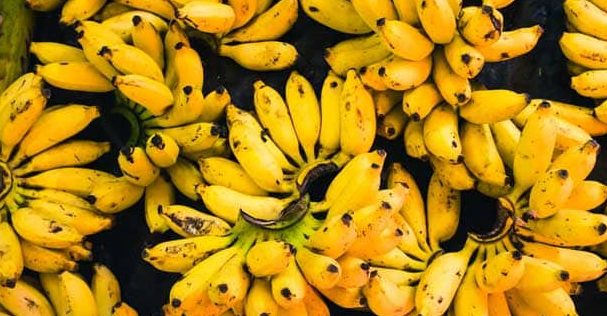 4 medium ripe firm bananas – Bananas from Madeira of course
Dark Vegan Chocolate
8 popsicle sticks or 8 wooden sticks
Toppings: dried coconut flakes, dried and frozen fruits (crumbled), or any other prepared toppings of yours.
Optional: Melted peanut butter.

Preparation
Peel and cut the bananas in half so as to have two half bananas of approximatively the same size. So, do not cut them lengthwise but crosswise.
Insert the wooden or popsicle stick into the banana on the cut side.
If you choose the peanut butter version:

Coat the bananas with the melted peanut butter.

Cover the coated bananas halves with plastic wrap

Place the half bananas in the freezer for at least 3 hours but overnight is even better.
Once the bananas are frozen.

Melt the dark chocolate in "bain-marie". Thus, put the dark chocolate in a resistant glass container in a pot of hot water. Stir very frequently.

Remove the frozen bananas from the freezer and remove the plastic wrap.

Prepare your topping of choice.

Pour melted chocolate in a tall glass.

Dip each frozen banana into the hot melted chocolate. Make sure that it is fully covered.

Sprinkle the freshly chocolate covered popsicle with the topping of your choice.

Either enjoy after adding the topping or freeze again in individual plastic wraps for later.

Endulge in this sweet and healthy treat. For more Madeira Recipes, right this way please.