Recipe: Limpets or Lapas
Recipe: Limpets or Lapas
Limpets anyone? Uma dose de lapas?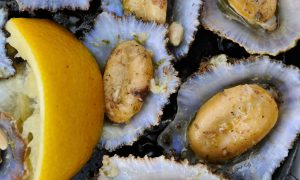 Madeira is an island and the ocean is its pantry. Therefore, nearly all menus on Madeira serve fish and / or seafood. Cod or bacalhau and tasty sardines are famous in Portugal. Madeira in particular is renowned for its scabbard fish or espada. It is maybe a little less known for its shell food. Limpets or Lapas are very popular on Madeira. The locals call these sea creatures lapas (Patella Vulgata).
We ate lapas for the first time while on Madeira and we got hooked. Lapas are served grilled with garlic and butter. Then add a zest of lemon and Hummm, delicious!. Just squeeze the lemon on the grilled lapas and enjoy! They taste a little chewy, close to a clam. We find them even better with a side of Bolo de Caco.
Lapas are delicious as a light snack or as appetizer on a warm day with a nice glass of white wine or a coral beer (Beer made in Madeira).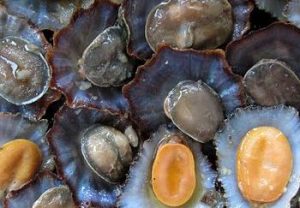 Recipe:
Wash and rinse the limpets abundantly.
Chop garlic finely or crush it in a mortar and set aside.
Take a a ribbed iron grill pan, cover it with limpets (shell down so they don't dry out and keep their tasty juices)
Add small pieces of butter on each limpet. Use unsalted butter as salted butter will toughen them.
Add the previously chopped garlic to your liking.
Add some parsley (only if desired)
Grill them until the limpets detach from the shell easily.
Serve hot (in the pan) with a wedge of lemon and bolo de caco with garlic butter.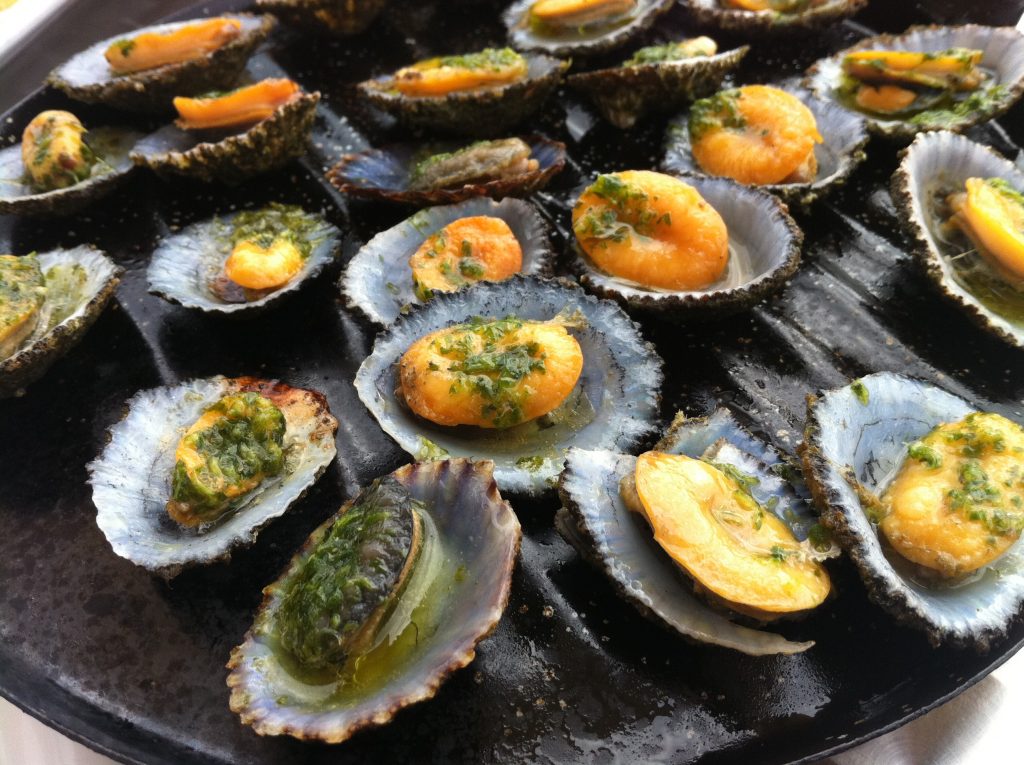 Enjoy Limpets or Lapas!