Why Have A Destination Wedding & Why Madeira?
Why Have A Destination Wedding & Why Madeira?
Romance – Madeira
A recent research found that Valentine's Day is the most romantic day of the year and hence, the most popular day for a marriage proposal. However, you don't need to wait until February to propose…

Don't make the proposal too complicated. No matter how you propose, it will remain one of the most memorable days in your life. The same goes, of course, and even more so for your wedding day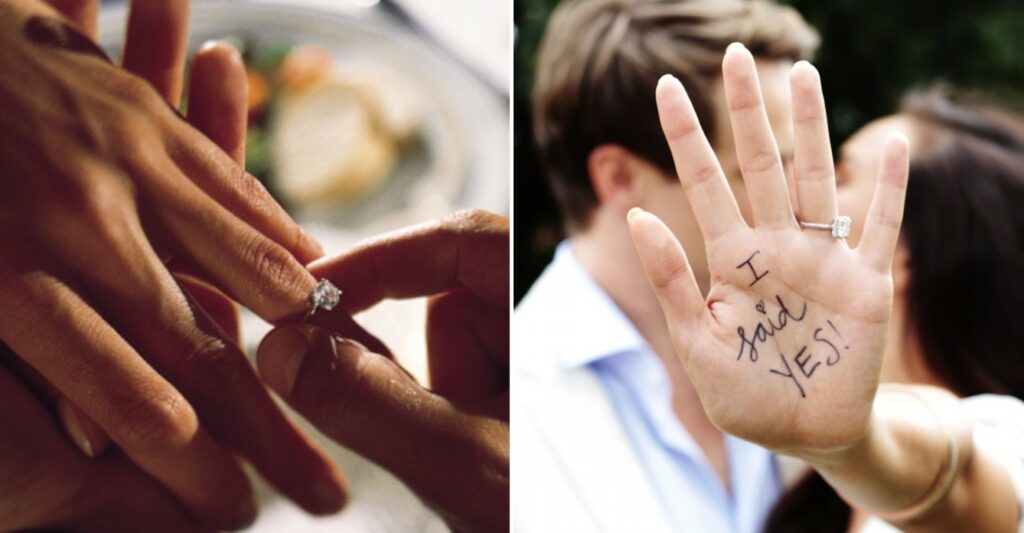 Reasons for a Destination Wedding
Where should you get married? There are endless possibilities! However, destination weddings are more and more popular for various reasons. Here are some of them:

Destinations weddings are easy to plan. For most it appears quite daunting to organize a wedding. However more often than not a destination wedding is easier to plan thanks to local wedding planners and coordinators. These wedding designers often have well thought about and all-inclusive wedding packages. These can obviously be tailored to your wishes and desires.
These weddings can be more affordable. Weddings can be extremely costly. Firstly, saying "Yes, I do" away from home can help narrow down the guest list. Not all who would expect to be invited can afford to travel or take the time off for a trip to your destination. Secondly, a destination wedding helps you combine the wedding and the honeymoon in one and the same location.
During a destination wedding, the groom and bride to be can spend quality time with their dearest and nearest a few days ahead of the ceremony. This allows you to spend quality time with the people you love most.
Your photos will be different for example. The breathtaking location facilitates making unique and magical pictures and movies of your wedding day.
You know many people from around the world. A destination wedding might be a great central point for all guests to fly to.
Such a destination wedding allows for more flexibility regarding the date. It is usually difficult to find a suitable venue back home as the good ones are reserved months to years in advance. Furthermore, you can decide to tie the knot during a weekday. For example, on a special anniversary date…
From then on, your couple has a special place to celebrate the important wedding anniversaries.
Destination Wedding Madeira
For an out-of-the-box wedding destination, why not consider Madeira? Situated in the center of the Atlantic, the Portuguese island of Madeira does still belong to the European Union. The sister island of Porto Santo is also a dream location with its kilometers of white sand. Both islands stand for unspoiled nature, breathtaking sceneries, diverse landscapes, and warm subtropical climate. Madeira's nickname is the floating garden. Madeira is where the laurissilva meets the lush greenery and color of the many botanical gardens. The islands will surprise you with a long list of activities.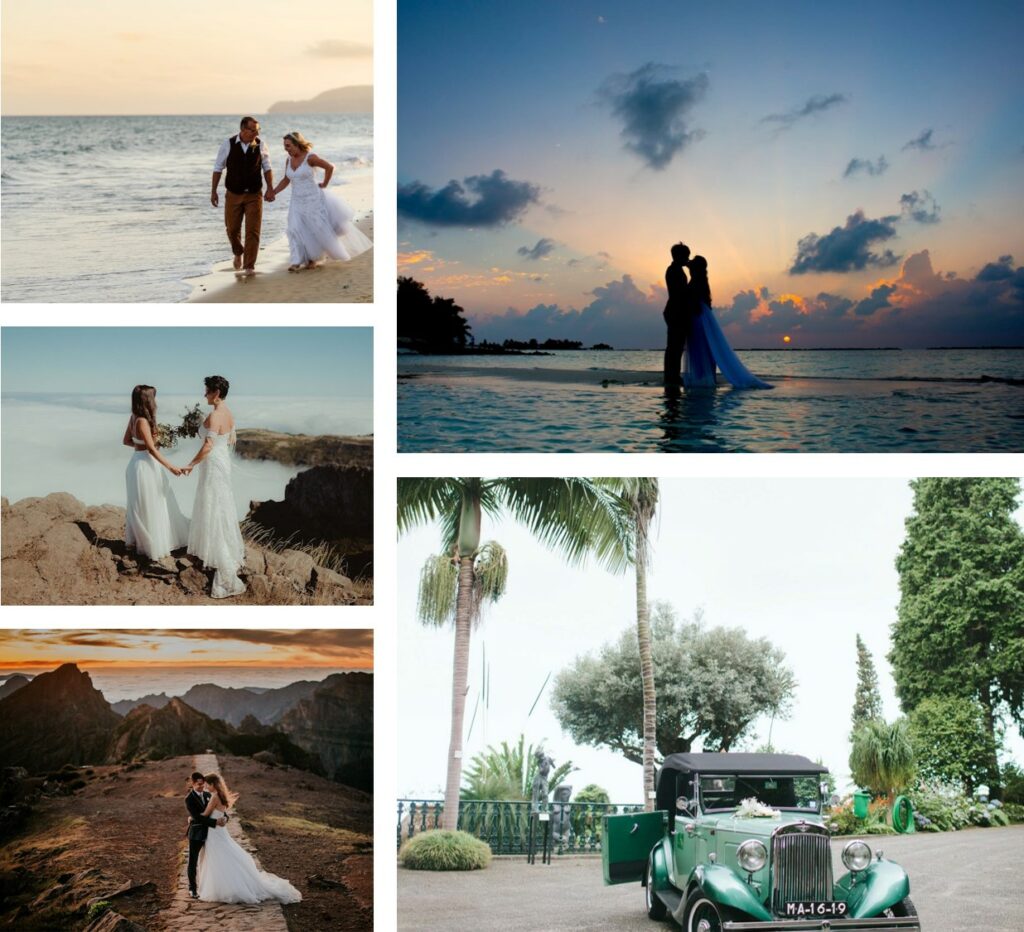 While perusing the offers of the various wedding planners here below, you find out why Madeira is the perfect wedding destination.
Wedding Planners:
Hochzeit auf Madeira in German but it can give you more ideas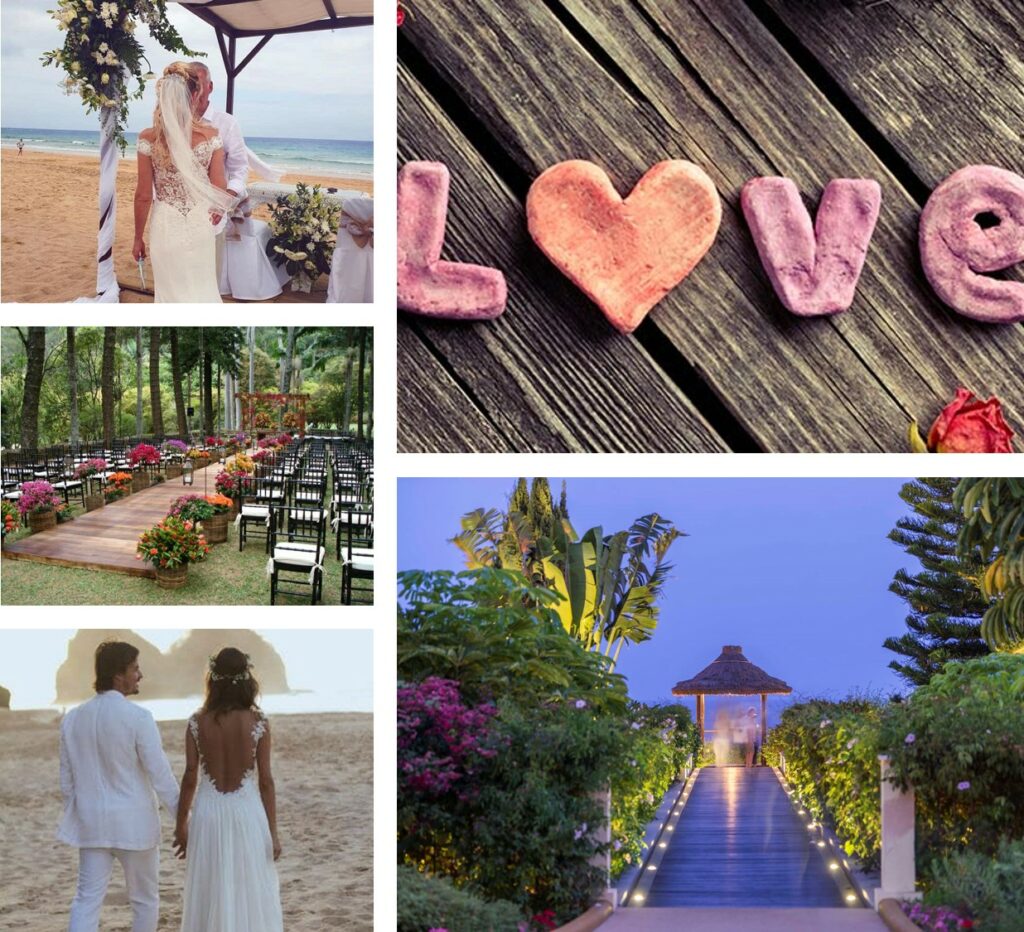 Important Requirements:
Your qualified wedding planner will be happy to help you out with all formalities. Here is an overview of the documents which you will need if you want a legally binding wedding on Madeira.
Your passports, photocopies are acceptable to start the process, but you will need your actual passports on the big day.
Birth certificates.
Divorce certificates and / or a death certificate if you or your partner are either divorced or widowed.
A certificate of no impediment to marriage
Power of attorney document, allowing another person such as a solicitor or wedding planner to organize all the paperwork for you.
You may need to translate all your documents into Portuguese. The wedding planner or solicitor can offer assistance with that.
It is great to know that same sex weddings are allowed and legally binding on Madeira.
Ideas? Looking for THE wedding photographer?
There are many wedding photographers out there and you will certaintly find one that suits your needs, desires and budget. However, if you are looking for the special wedding photographer, then contact Marnix De Stigter. His site is in Dutch but he speaks perfect English. He is the Number One Wedding Photographer in the World in 2020. Have a peek below.