The Madeira Nature Festival
The Madeira Nature Festival
Madeira Nature Festival
The Madeira Nature Festival celebrates Madeira's unique natural heritage by promoting outdoor activities. Its goal is to bring humans closer to nature. Therefore, this festival is ideal for the adventure-thirsty and sports lovers, who are eager to spend more time outdoors to discover all that the island has to offer.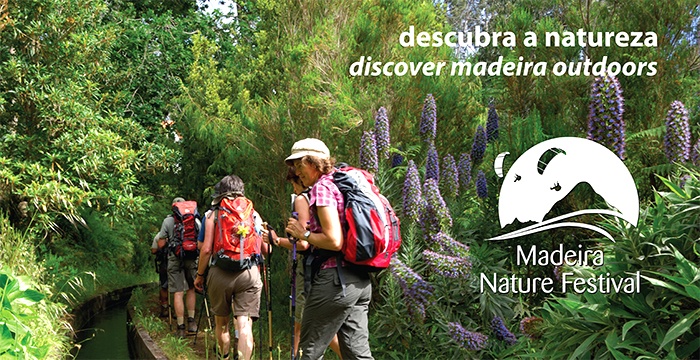 The yearly event, that takes place every October, allows visitors to sign up for free to take part in adventures in the sky, in the sea or on the land. The festival's program is intended to allow people of all age groups to push their boundaries and challenge themselves. It is also there to let people simply enjoy what nature has to offer.
The activities available to the public include: mountain biking, canyoning, kayak, stand up paddle, levada walking tours, climbing tours, horseback riding, boat trips, diving, paragliding, coasteering and canoeing. There is also a possibility to take part in more unusual yet unique activities such as bat watching at nighttime, paintball and archery.
A Wide Range of Activities
All these activities and tours are entirely free of charge. Hence, under no circumstance should you miss the Madeira Nature Festival!
Moreover, you will be able to witness music and dance performances by folk groups on the Avenida Arriaga in Funchal. This will give you that energy boost and motivation to go participate in an activitiy.
Practical Information
Registration for these outdoor activities usually opens a few days before the start of the festival, and takes place in Funchal, Machico, Ribeira Brava, Santa Cruz, Ponta do Sol, Calheta, Santana, São Vicente, Porto Moniz and Porto Santo. For further information, you are welcome to visit the Tourist Information Offices of the Regional Secretariat for Tourism and Culture. Keep in mind that the tickets are limited, so when it comes to registering for activities: the sooner the better! Each person who has registered can take part in two activities.
For more specific information about the scheduled activities, you can have a look at the "Visit Madeira" Facebook page.