Mountain Biking Paradise
Mountain Biking Paradise
Moutain Biking for all levels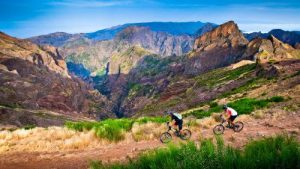 Madeira is a perfect place for  mountain biking.  That's because it has trails everywhere, through the protected laurisilva forest, through rural areas and coastal villages.   However, biking the mountains with its steep gradients on the plateau and at high altitude does demand fitness and strength.
A challenge for the trained.  Increasingly, professional mountain bikers are heading to Madeira to participate in the action.  Brendan Fairclough, one of the most famous mountain bikers,  declared Madeira one of the best mountain biking destinations on the globe.
You don't have to be a professional though.  Beginners can also have fun touring along levadas, or doing downhill only along one of the splendid mountain bike trails. You can discover the various trails here.  Hence, they offer plenty of opportunities to explore the island's beauty by bike.
Book a tour or Rent a bicycle
There are many rental shops on the island.  Some also have mountain E-Bikes available for rent.  The map below shows you all of the bicycle rental places on Madeira.  Many companies offer organized adventure bicycle tours as well.  Tours exist for all ages and levels.
Madeira Island, a Portuguese island located in the middle of the Atlantic Ocean, has gained in popularity for adventure sport seekers amongst which mountain bikers.  Madeira is definitely your next mountain biking destination.  It has it all: big mountains, beautiful landscapes, nice weather all year round, delicious food and over 600 years culture.
Here is a handy website showing the various mountain biking trails on Madeira.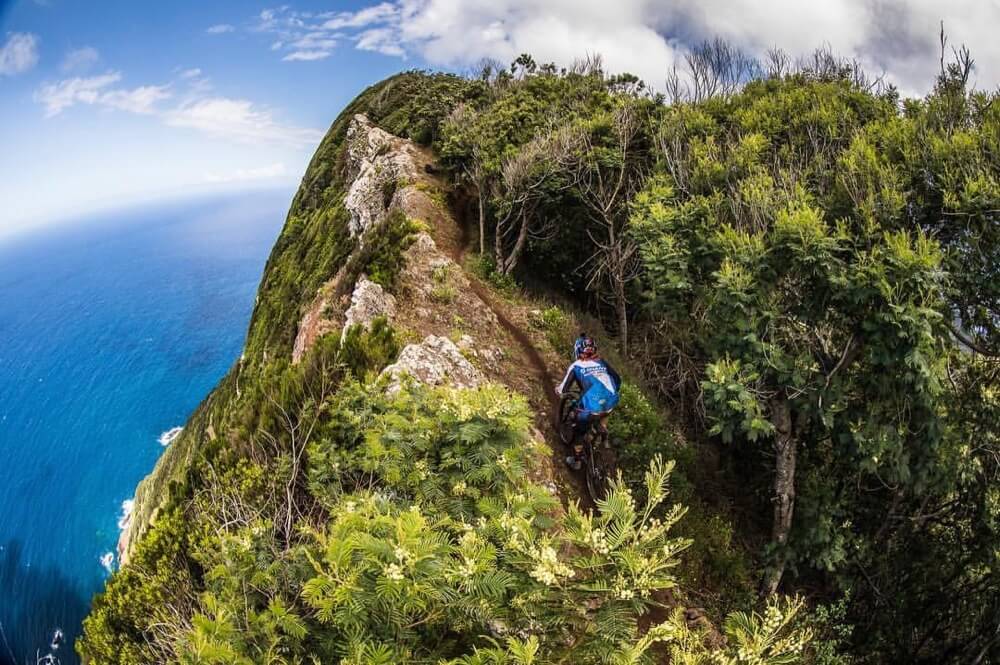 Videos of MTB on Madeira