Tandem Paragliding on Madeira
Tandem Paragliding on Madeira
Fly tandem
Tandem Paragliding – come and fly with one of the most experienced paragliders in the world during your Madeira holidays!  The island always has an average of 330 days a year of good flying weather.  There will certainly be one day that is exactly right for you.
A tandem flight is a great deal of fun.  Many people consider paragliding to be the purest form of human flight. All it takes is a drive to Hartmut's Airbase, a paraglider and human ingenuity to get airborne.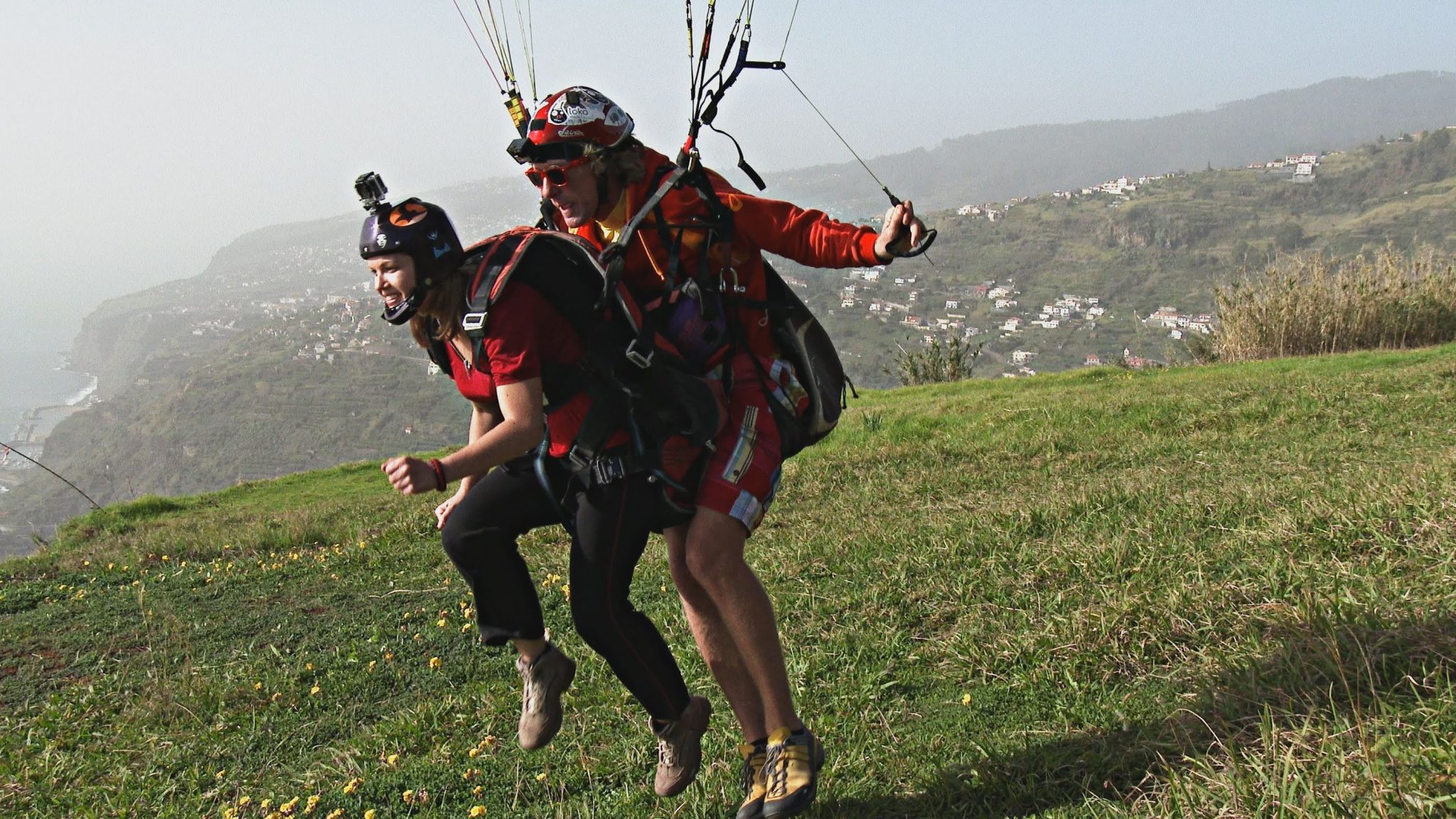 Paragliding uses a specific winged apparatus known as a paraglider. Simple enough, right? Paragliding involves using the human body to launch yourself, and potentially a passenger, into the air from a high area. Typically, paragliding occurs in open areas with mountains or cliffs as launch points.  The geography of Madeira is perfect for this activity. Paragliding is not exactly a thrill-seeking activity, at least once you become airborne. It tends to be a little nerve wrecking before as well as while you run and jump into the nothingness.  Once airborne, most people actually find it very relaxing and enlightening because you have uninterrupted panoramic views of the world around you and the time to enjoy them.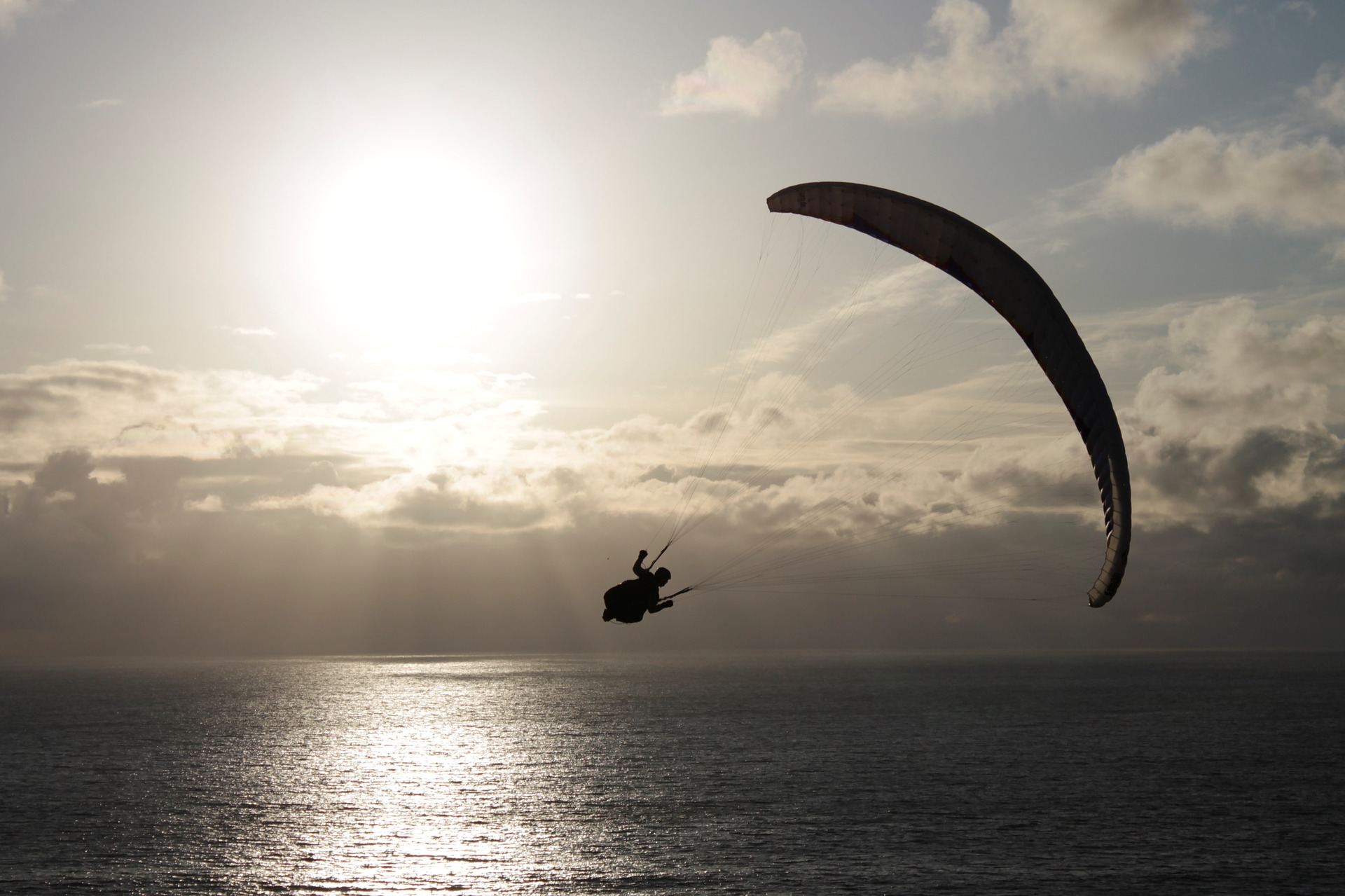 Suspended from a canopy, allow yourself to be carried by the wind, swirling in the air over Madeira.   Glide effortlessly above the rugged coast line and ocean! Enjoy the unforgettable experience and sensation of freedom offered by paragliding!
For once, feel like a bird and experience Madeira, its coastline and the Atlantic Ocean from another perspective!
How to get there:
It is best to always call Harmut Peters before you drive to Arco Da Calheta (+351 964 133 907).
Rua da Achada de Santo Antao 210-212
9370-056 Arco Da Calheta, Madeira, Portugal