Madeira's North Coast, the Beautiful One and Advertising
Madeira's North Coast, the Beautiful One and Advertising
Madeira is famous for its dramatic landscapes, lush green vegetation and mostly pebble or black sand beaches. Many companies understood that Madeira's beauty can help sell their products. Hence, an increasing number of companies have used Madeira's North Coast as a backdrop for their commercials in the past years. This is nothing new and we all understand why.
However, it is almost always the same Coast, which is used in commercials, namely the North Coast of Madeira.
Vinegar Commercial – Gallo Vinagre de Vinha D.O. Madeira
Gallo came out with a new product, namely Madeira Wine Vinegar. According to them this vinegar has a woody, discretely sweetened taste, with a balanced acidity and a bright amber golden hue (Source).
This video promoting the new vinegar is filmed in Seixal and Boaventura, both on the north coast. The table sits on a piece of flat land at the bottom of the Caminho do Entrosa. We highly recommend this walk. The views are simply fabulous.
Lufthansa Airlines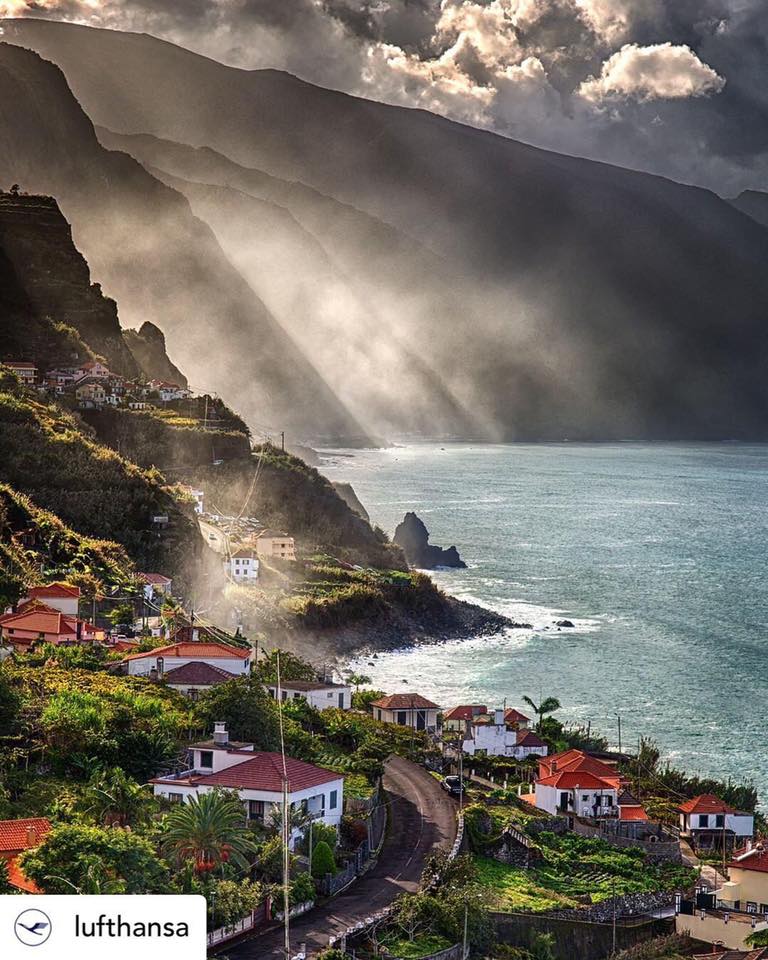 Likewise, the German airline company Lufthansa, promotes their airlink to the island with a picture of the Madeira's North Coast. Hence, we wanted to share it with you. Casa do Miradouro sits on the street shown above.
Rituals Cosmetics – The Ritual of Samurai
This commercial clip filmed in Porto Moniz and Porto da Cruz, two north coast localities, promotes a new line of Rituals products for men. You can also see it here integrated in their online shop.
Banana Commercial
This one is rather funny. This promotional video is about Madeira bananas which grow mostly on the south side. However, it opens with beautiful views of Seixal, North Coast 😉 . Hence, Cristiano Ronaldo's mother is promoting bananas as Madeira's second best export – after CR7, course …
"Nature et Découvertes" advert
Even a french retailer uses the famous Boaventura North Coast view to promote its new Portuguese collection called Lisboa – funny no? Hence, it seems to be a selling view…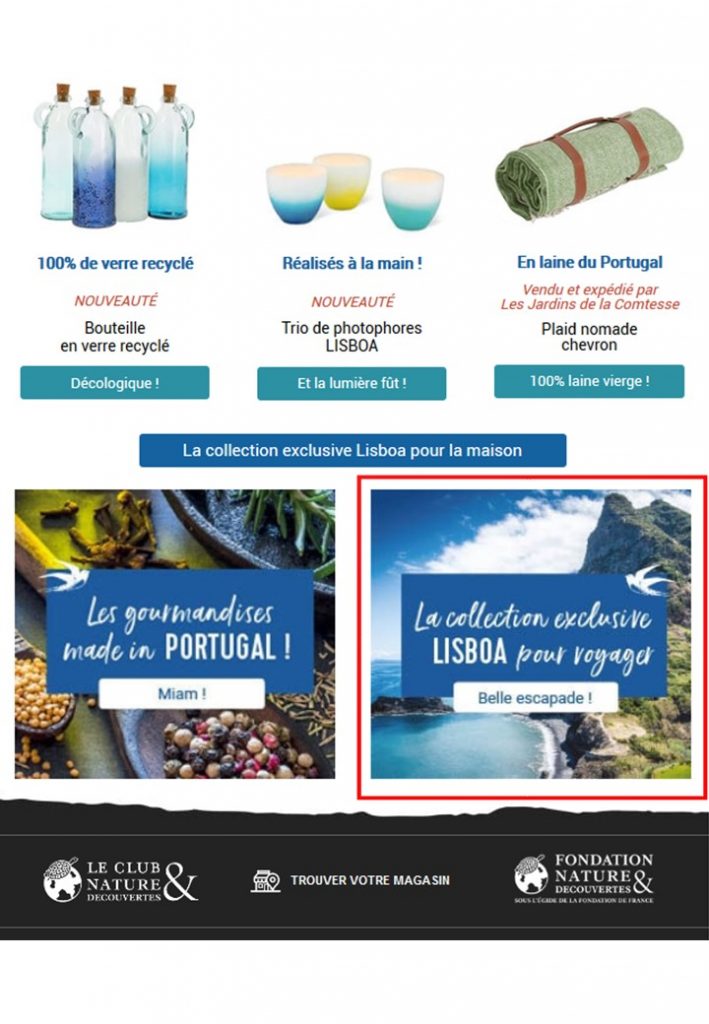 Madeira Travel Guides
Madeira's north coast is cover picture for many travel guides.
We definitely love Madeira's North Coast! No doubts. No questions!