Black Sand Beaches of Madeira
Black Sand Beaches of Madeira
Black Sand
Black sand beaches are some of the most tempting and seducing ones. They are found throughout the world but some of them, albeit be it few, black sand beaches are in Europe.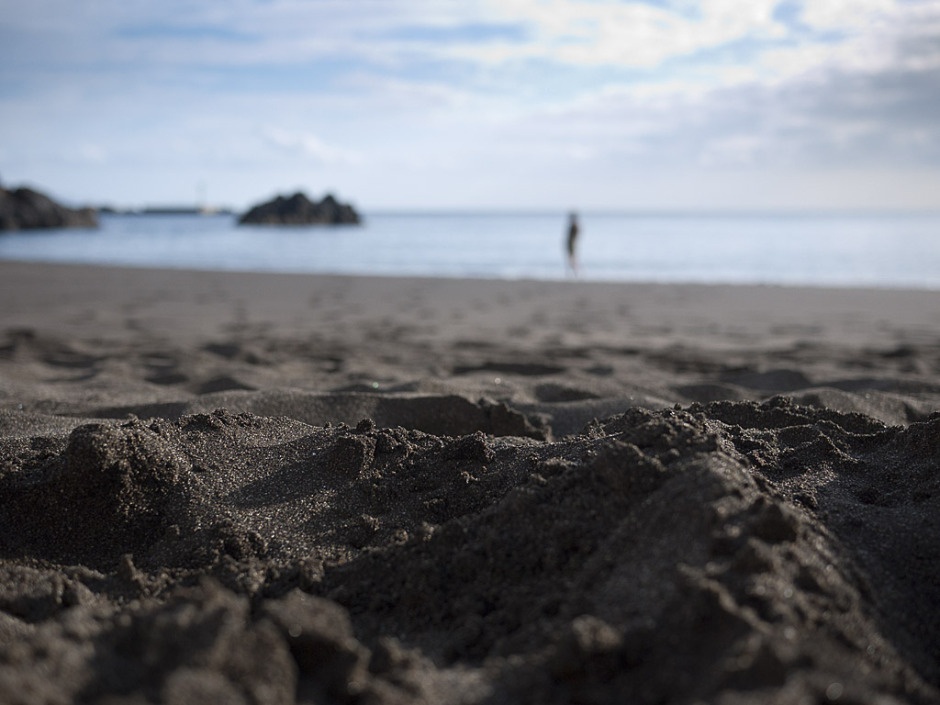 Black sand mostly abounds in volcanic regions. Black sand comes most probably from lava, basalt and volcanic minerals. These are broken down over centuries by the ocean. Located one thousand kilometers from mainland Portugal, off the coast of north Africa, the Portuguese island of Madeira is a volcanic island. Madeira is home to several unique beaches.
Madeira beaches

In relation to the many kilometers of coastline, Madeira offers relatively few sandy beaches. This is due to its many rough cliffs falling directly into the ocean. This proximity of cliffs and ocean, however, creates enchanting sceneries and magical viewpoints. As you probably guessed, Madeira's natural sand beaches are thus black sand beaches. Furthermore, you can find many pebble beaches, or calhau, all around the island. Only Porto Santo boosts flat long golden sand beaches. Furthermore, Porto Santo's sand has many therapeutic qualities.

Black Sand Beaches
There are several natural sand beaches on Madeira. Praia Formosa in Funchal consists of four beaches of black sand and pebbles mix. Another one awaits you in Ribeira Brava.

Prainha is a much sought-after black beach situated in Caniçal towards Ponta de Sâo Lorenço.

Praia da Laje or Jamaica Beach and Praia do Clube Naval do Seixal in Seixal.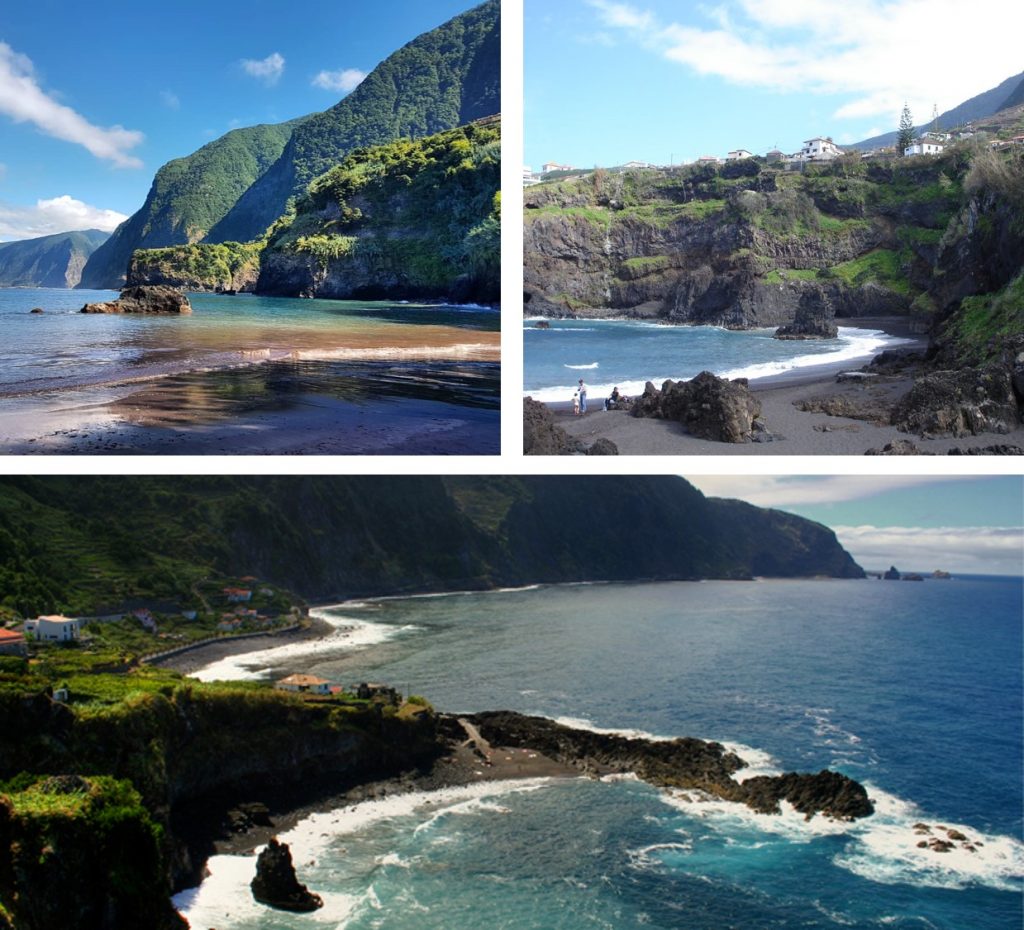 Finally, Praia da Lagoa in Porto da Cruz is well worth a visit. Besides swimming, there are also good surfing installations here.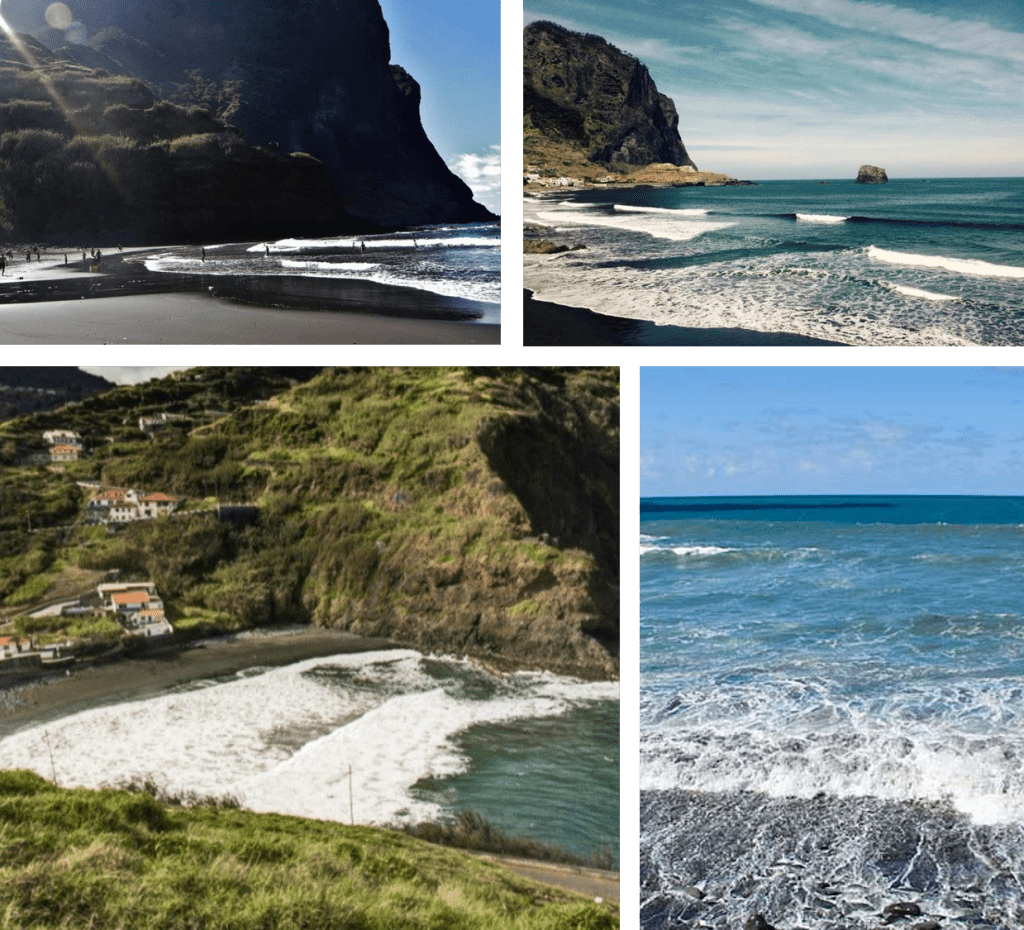 Black sand beaches can be messier as the sand gets into the towel fibers, as well as under your swimming trunks and onto your unmentionables. However, black sand is warmer than its paler counterpart thanks to its color and heat retaining capacities. Beware, it can sometimes be very hot so always make sure you have sandals or at least flip flops with you.
Imported yellow sand beaches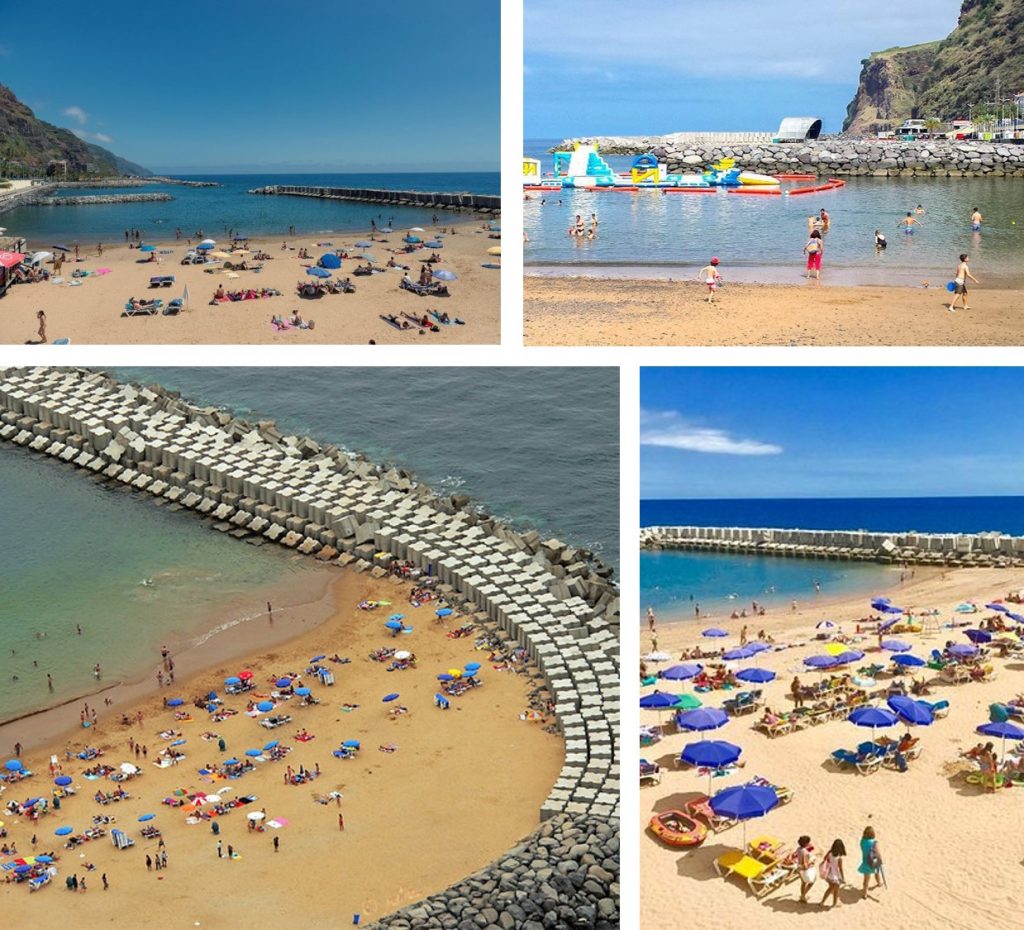 Calheta and Machico both import yellow sand from Africa at least once per season or more depending on how fast the ocean washes it away. Hence, these beaches are surrounded by huge concrete blocks or breakwaters to prevent purchased sand to escape easily. This means fewer waves and less sea currents. However, regarding the aesthetics, we let you be the only judge…
Which ever beach or pool you choose is up to you. To help you decide, here is a handy interactive map of all beaches and pools on Madeira.