Madeira Beaches and Pools Guide
Madeira Beaches and Pools Guide
Pools and Beaches of Madeira
At first sight, Madeira's coastline looks unhospitable for beach lovers. If you don't know where to go, you could be looking for a bathing spot for a long time, and give up in the end.
But look a bit closer and there are many small gems out there.  Some of these small beaches are nowhere to be found on google maps or on the web in general, and one could imagine locals wanting to keep it that way.  So here at Ocean Retreat we decided it would be a good idea to create an interactive map (see below), to help you find the locations and pictures of these places.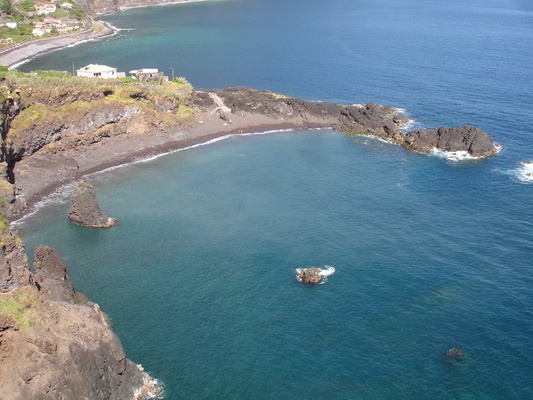 Several types of beaches
There are basically 4 types of beaches out there:
Natural pebble beaches: a rather unhospitable beach, but made accessible by platforms and piers
Lava pools: naturally protected pools surrounded by lava rocks, water gets refreshed by the ocean
Black lava sand beaches: small natural beaches with fine sand from eroded lava rock
Artificial (imported) white sand beaches.
Our preference and recommendation goes out to the natural black sand beaches (like the ones in Seixal or Porto da Cruz, or Ribeira Brava) and the lava pools (for a unique swimming experience, like in Porto Moniz). The pebble beaches themselves are not comfortable places to hang around, so you may want to stay on the concrete platforms, piers, or wooden walkways. We really don't favor the artificial white sand beaches like the ones in Calheta, Madeira should remain Madeira…
Interactive map of Madeira's pools and beaches
You can open up and maximize the map , and easily see which type of beach is nearby. Yellow stands for a beach, blue stands for a swimming pool complex. Green stands for a snorkeling / diving area.