Bife de Atum à Madeirense or Madeira Tuna Steak
Bife de Atum à Madeirense or Madeira Tuna Steak
Madeira Tuna Steak. Madeira is a privileged island surrounded by an ocean abounding in fish. Fishes of all sizes are calling the waters around Madeira their home. There are about 550 different species living in Madeiran waters amongst which various species of tuna.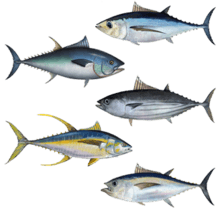 Hence, it is no wonder tuna can be found on almost every menu. Do indulge, it is delicious.
Here is an easy and tasty tuna steak recipe. However, do start at least 3 hours prior to cooking as the tuna steak needs to marinate.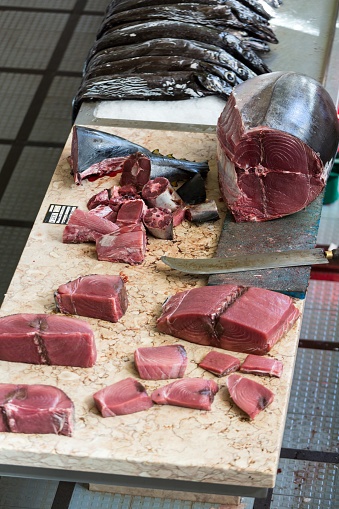 Ingredients for 4 people
2 bay leaves
100 ml olive oil
250 ml vinegar
250 ml white wine
3 garlic cloves, crushed
4 tuna steaks (not too thin)
Some oregano and salt according to your taste

Preparation
Marinade

Mix the vinegar, wine, garlic, bay leaves and salt in a large bowl.

Add the tuna steaks, make sure they are well covered by the marinade. Cover the bowl. But, if not covered, turn them regularly.

Alternatively, pour the marinade into a large zip lock bag, add the tuna steaks and seal the zip lock bag.

Set the bowl (or zip lock bag) in the fridge and certainly, let it rest for three (3) hours minimum.

Cooking

Heat the olive oil in a large frying pan.

Remove the tuna steaks from the marinade and dry them lightly.

When the oil is hot, add the tuna steaks and fry them on both sides.

As soon as they start to have a crust, remove them from the pan. Above all, keep them warm (in a very slightly preheated oven for example).

I prefer tuna steak medium rare. Cook your tuna steak however you like it. For example, if you have cooked a tuna steak before, here is a little video to help you.

Add the marinade to the oil in the frying pan.

Heat the mixture

Bring it to boil and pour over the fish. However, there are two other options.

Option 1 Add a tomato cut in small cubes to add some texture to the sauce.

Option 2 Add a tablespoon of flour little by little to make a sauce which you will strain in a colander.

Place one tuna steak on each plate and cover with the sauce of your choice.
This recipe can be altered according to your imagination. For instance, you can add a thinly sliced onion and / or red peppers which you cook in a separate pan and serve next to the steak on the place.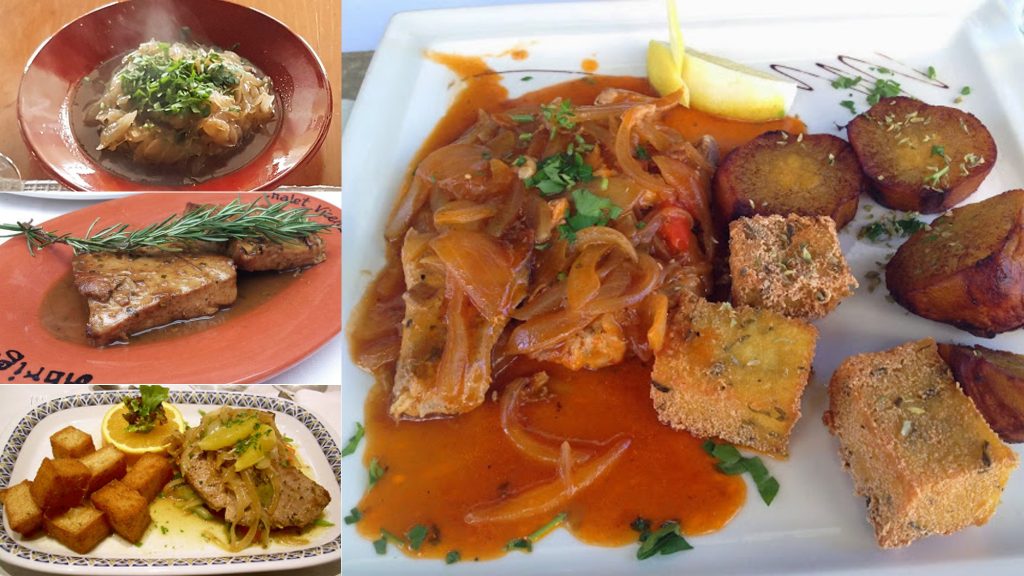 In conclusion, enjoy the tuna steak with a glass of Madeira table wine or with a cold Coral beer or Brisa Maracuja.
As we say in Portuguese… Bom Apetite!