Madeira Wine Rally – Rali Vinho da Madeira 2019
Madeira Wine Rally – Rali Vinho da Madeira 2019
Madeira Wine Rally – 60 years
The "Madeira Wine Rally", is the largest and most prestigious racing event in the Region. This year is particularly special as the Madeira Wine Rally will celebrate its 60th anniversary.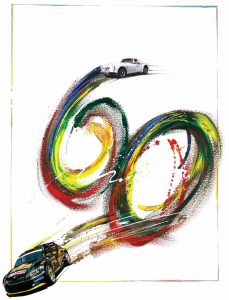 The race
The Madeira Sports Club promotes the traditional, and now truly historic, 60th Madeira Wine Rally. It is a fun and intense sporting event that attracts the curious and the passionate alike. It is quite impressive to witness the skills of the many pilots as the cars pass by at high speed. The natural scenery and geography of Madeira set an ideal backdrop for an adrenaline kicking motorsports event. Narrow and twisting roads as well as steep ups and downs make for challenging conditions.
When ?
This year the motorsport event will be help from the first of August to the third of August 2019. Departure and arrival take place in the city of Funchal. The race goes to the dicscovery of the North and South Coasts.
The teams
For the moment 58 different teams signed up to participate in this year's Rali Vinho Madeira. 41 of those 58 teams are from Madeira island. The first team to register for this year's edition is a Belgian duo: Joachim Wagemans and François Geerland. They already participated last year. 17 teams with R5 vehicle are registered so far. Below are pictures of the Belgian team.
FIA affiliation
The Madeira Vine Rally formally exists the European Tour Rally – TER series starting 2019. However, the 2019 Rali Vinha Madeira, remains in the 2019 FIA Rally Calendar. Firstly via the FIA European Rally Trophy and secondly via the FIA Iberian Rally Trophy.
As several stretches of road are closed to traffic, we advise you to visit the official website for further information.

Be part of it!
The Rali Vinho da Madeira brings out the special qualities of both the drivers and Madeira island to life. Competitors challenge their driving skills on spectacular roads in a World Heritage setting of sun, sea, and exquisite natural beauty. Do not miss it!