O Brinquinho – Madeira's most emblematic music instrument
O Brinquinho – Madeira's most emblematic music instrument
O Brinquinho – a traditional music instrument on Madeira
A brinquinho (or little toy if one translates literally) is a very popular instrument on Madeira.  Tourists and locals alike fondly think of this instrument.  It leaves no one untouched.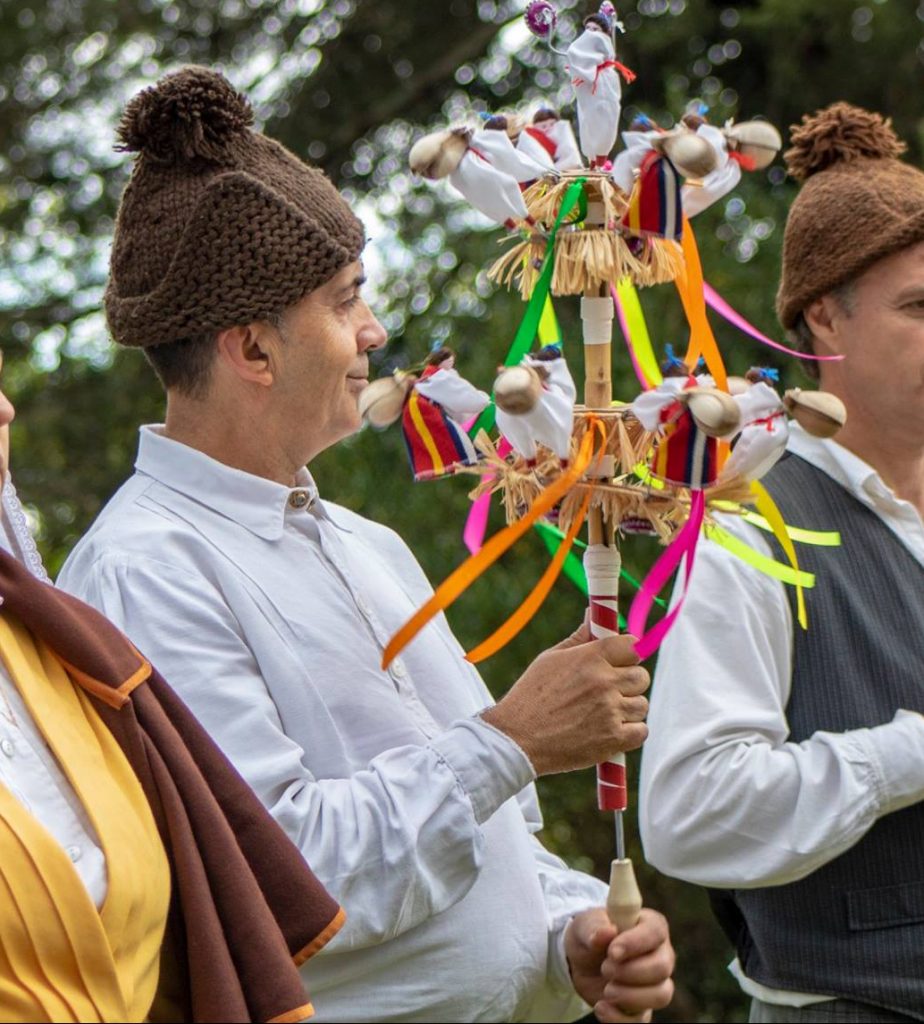 The curious instrument consists of small dolls dressed in traditional dress. The figures carry a small castanet on their back. The colorful figurines or dolls are most often filled with sawdust. They are arranged in a circular fashion on two circular and superposed metal arcs. The castanets are mostly in wood. Furthermore, soda or beer bottle lids are fixed to the feet of the dolls.
These dolls are all attached to an articulated piston by an ingenious mechanism. The closest I can think of to describe it is that it has similarities with the apparatus used to open and close an umbrella. This mechanism if skillfully handled makes the dolls dance rhythmically. This frenetic dance activates the castanets. Hence it acts as an indirect percussion instrument.

Origin
According to some, this funky instrument is not really native from Madeira. The first claim it to derive from the Zuca-truca from Guimarães in the north of Portugal. The Zuca-truca looks indeed very similar but is smaller. The others claim that the brinquinho comes from Angola, a former Portuguese colony. In the Angola version, small animal head puppets replace the little dolls.
I do not know who is right or wrong. What I do know, however, is that the brinquinho belongs to every arraial or festivity on Madeira. It is a great instrument for instilling rhythm in any music or dance. This music instrument always accompanies Madeira's most known folkloric song: the Bailinho da Madeira.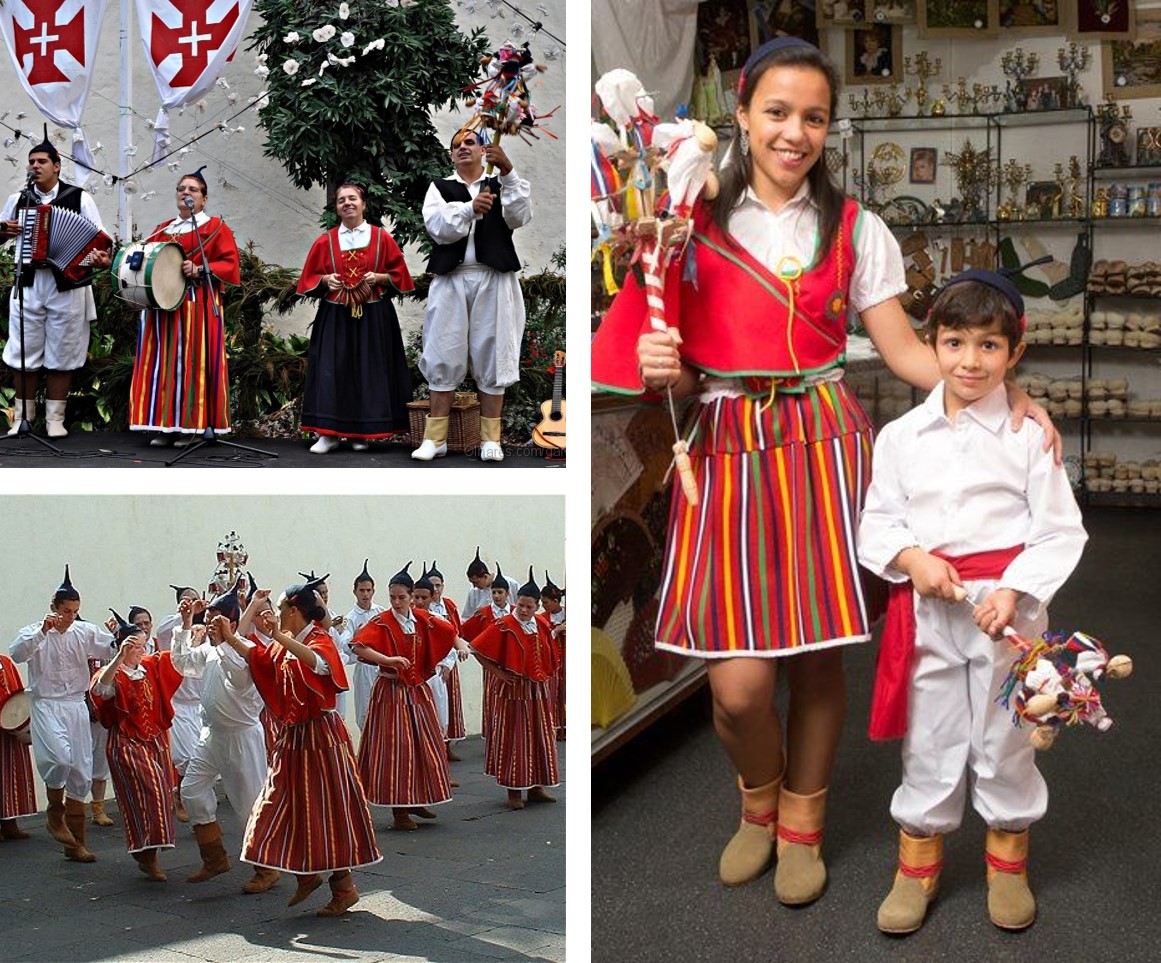 José Leça Freitas, Madeira's only brinquinhos builder
Let's meet José Leça Freitas, the only builder of brinquinhos on Madeira. He started making brinquinhos when he was 18 and now counts 64 years on the counter. His workshop in in Quinta Grande, Camara de Lobos which he also calls home. His hands master carpentry, the sewing machine, and the technique. Hence, making an instrument with love and attention to detail is the only valid recipe to make a good sounding instrument.

Sr José Leça builds brinquinhos by hand mostly for the tourists albeit in a smaller version. He also creates brinquinhos for the many folklore group around the island. Furthermore, he repairs them with devotion. His son is now helping him in his small atelier, so Sr José Leça is peaceful. His craft will continue after him. In the video below you can see him explaining his work (in Portuguese) but the images tell the story.
All will agree that the brinquinho is Madeira's most emblematic music instrument.