Vertical NaturNorte Madeira
Vertical NaturNorte Madeira
Vertical NatureNorte Madeira
The Clube Naval de Sao Vicente organizes the sixth vertical climb – KM Vertical NaturNorte – and it will take place on September 25, 2022. It is a well known climb situated on the North Coast of Madeira.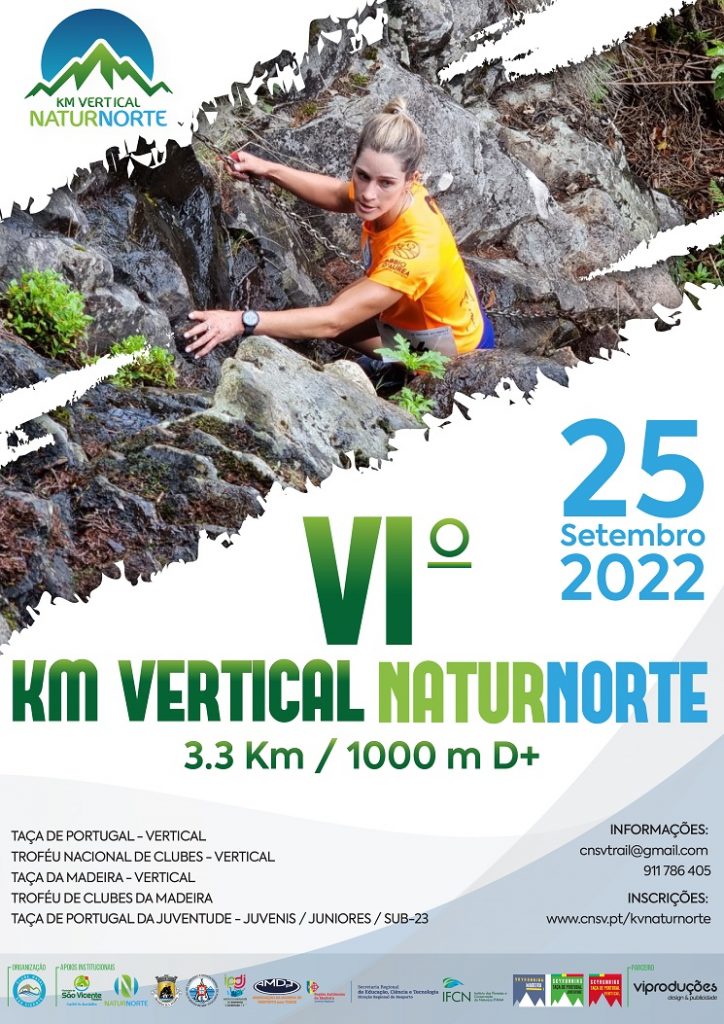 Vertical NaturNorte is a trail with an approximate distance of 3300 meters and a 1000 meters of positive level difference or incline. The climbing trail starts in the town of Rosario (parish of Sao Vicente) at 490 meters of altitude and ends near Bica de Cana at 1493 meters.
One can follow the trail on this interactive map and actually see the difference of elevation. Map https://cnsv.pt/index.php/map/kv-naturnorte/
Clube Naval de Sao Vicente
The Clube Naval de Sao Vicente organizes many other activities such as São Vicente SUP Challenge. The club promotes various sportive activities. They offer classes in trail running, swimming (also in open waters), bike-riding (street bike and mountain bike), surfing, Stand Up Paddle, Skyrunning, yoga and maybe more surprising also bridge.
Madeira Trail Tours
No everyone belongs to a running or trail running association. So while on Madeira, if you want to beautiful trails safely, then please have a look at Madeira Trail Tours. They offer safe and guided (solo or in group) trail tours of all level. It is best to not venture along these beautiful trails alone.