Porto Santo: Columbus Festival
Porto Santo: Columbus Festival
The Columbus Festival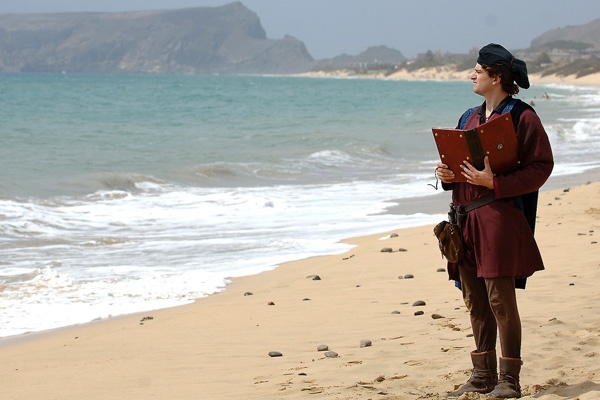 Every year in September, the Columbus Festival takes place over three days in Vila Baleira, Porto Santo.
Dates for 2022: 22 to 25 September 2022 – Here is the program in PDF format.
Vila Baleira also happens to be the place where Columbus married Porto Santo native Filipa Moniz Perestrelo (the island's governor's daughter) in 1479. The festival honors Columbus' fleet to Porto Santo during one of his many voyages, and consists of a re-enactment of his disembarking, a sixteenth century style market and fairs, dances and street performances, and exhibitions.    

Santa Maria
On the first day of the festival, you will witness an entertaining re-enactment of the arrival and disembarkation of Columbus and his crew from the Santa Maria ship. Small boats land in front of the crowd. The beach then transforms into an open-air theater, where both locals and tourists can relive a historical event. Actors are dressed in traditional costumes of the time of the disembarkation and animate the city. You will truly feel like you went through a time machine to go centuries back.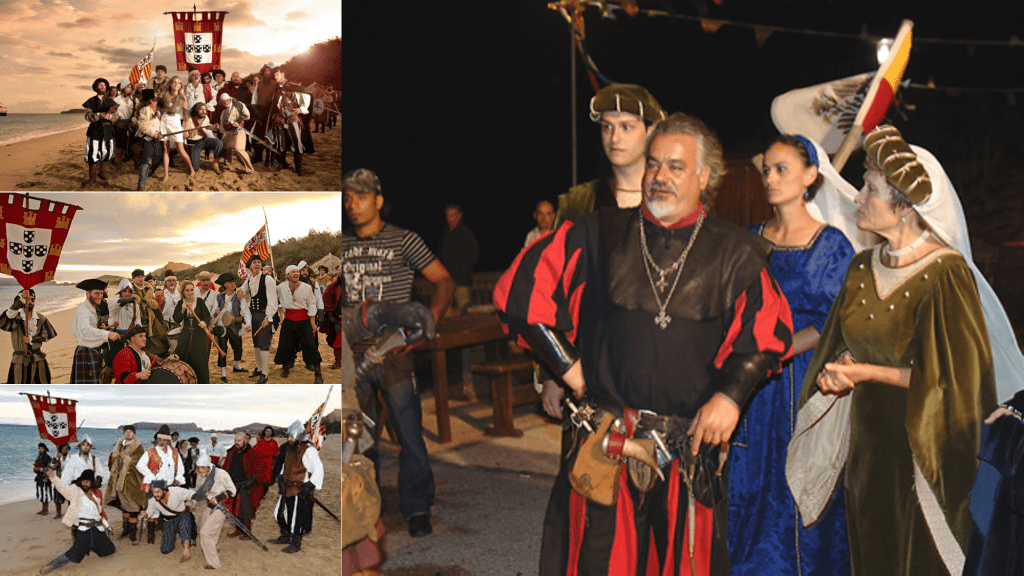 Magical Experience
Hence, this magical and unique experience is the perfect opportunity to learn about the island of Porto Santo and the way of life during the 15th and 16th century. There is something for everyone, with activities dedicated to both children and adults, including small shows and games as well as live music and exhibitions.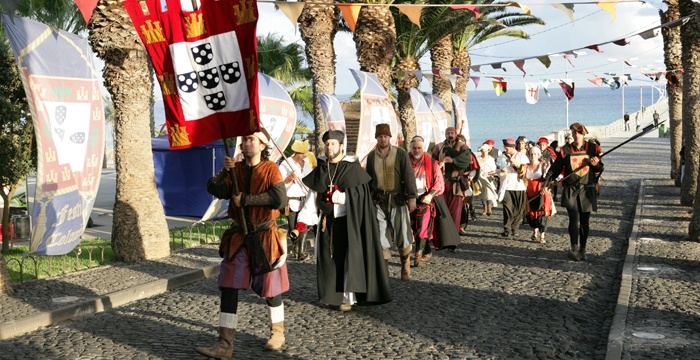 If you are lucky to be on Madeira island during the festival, you can get to Porto Santo from Funchal with a direct ferry boat or by plane.
You can find more information about Porto Santo and Columbus Festival here and about festival on Madeira here