A new Madeiran Beer Company is Born: Almirante do Atlântico
A new Madeiran Beer Company is Born: Almirante do Atlântico
Madeira Craft Beer: Almirante do Atlântico
At Almirante do Atlantico, they believe that beers are more than just a beverage! Beers brewed with passion are a catalyst for good times, meeting friends, or relaxing after work amongst others.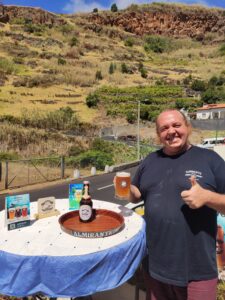 Almirante do Atlantico proudly crafts its beers in Madeira. The brewmaster and founder, Andreas Hartfiel, was born and raised in Munich, Germany. After completing his brewing master's degree, he traveled the world to discover the various beer and hop varieties. He ultimately found his home on Madeira, in the Calheta area. Here, on Madeira, he embarked on his greatest adventure yet… to bring a bit of his home over to the island.
The goal of Almirante do Atlantico is not to reinvent the wheel, but to simply make great beers with the basic ingredients. They are an independent craft beer brewery rooted in German tradition. Andreas brings you fresh and authentic German style beers, all brewed fresh on site in a brand new brewery.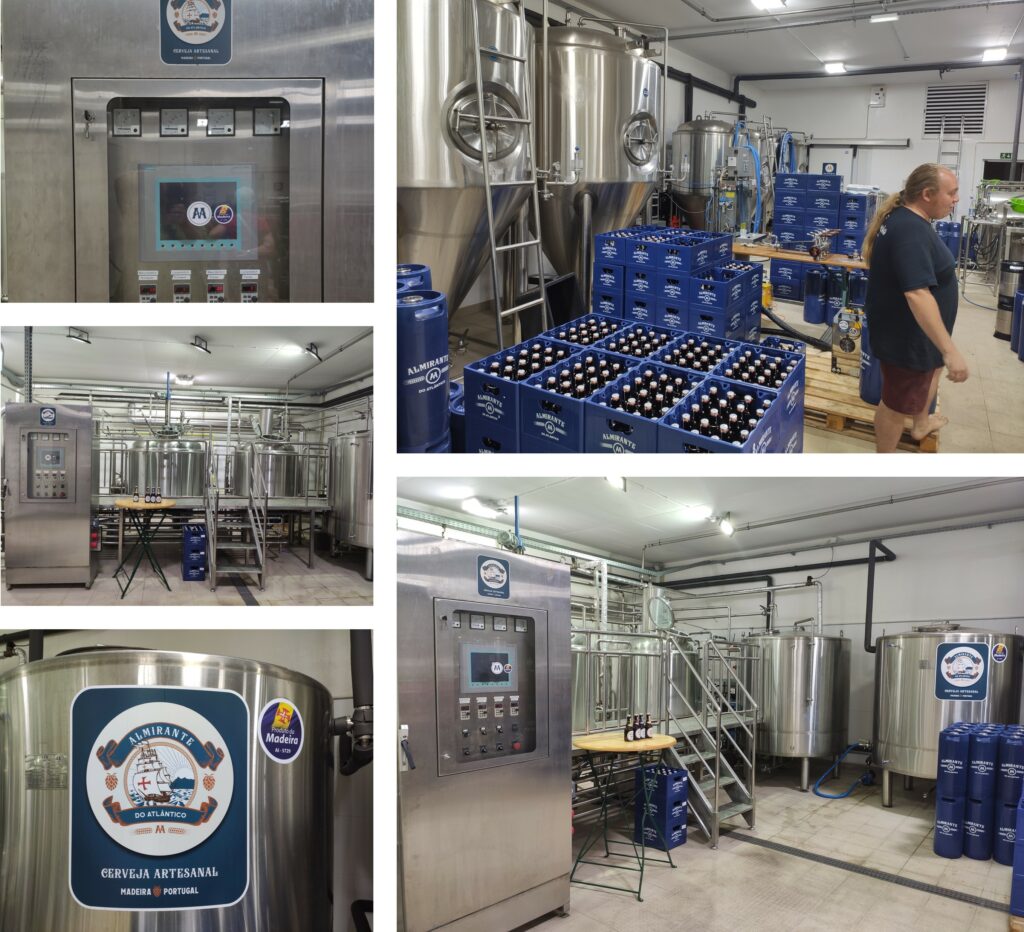 German Beer Purity Law 1516
Andreas brews all beers according to the German purity law dating from 1516. The brewery, thus, only use water, barley, hops, and yeast. With these four ingredients, he pushes the boundaries to create great and flavorful craft beers. The Reinheitsgebot is now well over 500 years old and still dictates German beer making to this date. Interestingly, it is the oldest food and drink regulation in the world.
Quality and Passion
Quality is at the core of what Andreas does. In this brand new brewery, he is enthusiastic about making great beers and is proud of the end results. He is definitely extremely passionate about his passion: Brewing. And that passion is contagious. If you go visit his factory, he will explain the brewing process with excitement and energy.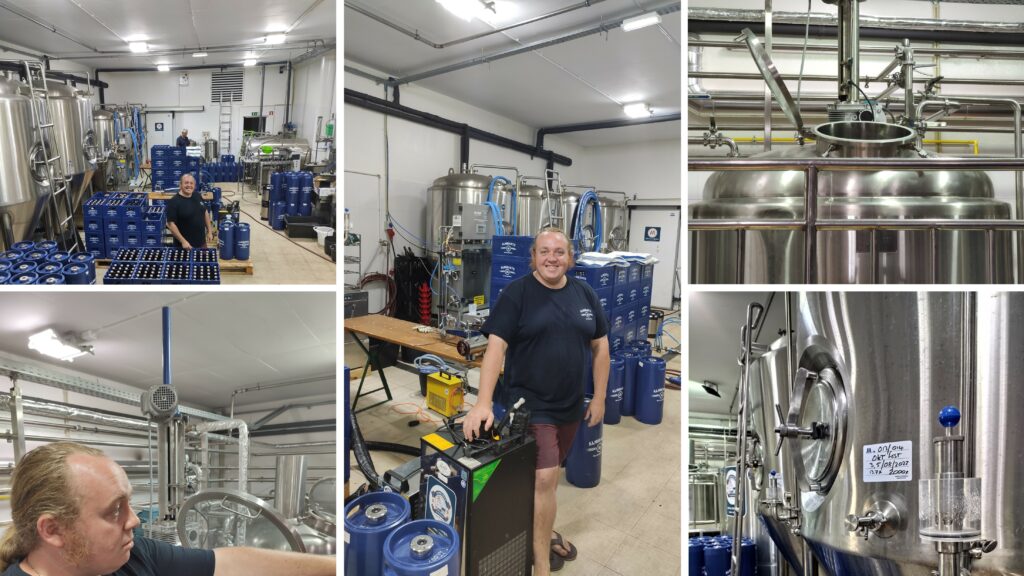 Beers
Three standard beers are available at all times. Special seasonal beers are created to suit the mood of the moment.
These three beers are: Comandante, a classic lager – Imediato, a dark lager – Navegador, an IPA. More information about these beers is available on their website.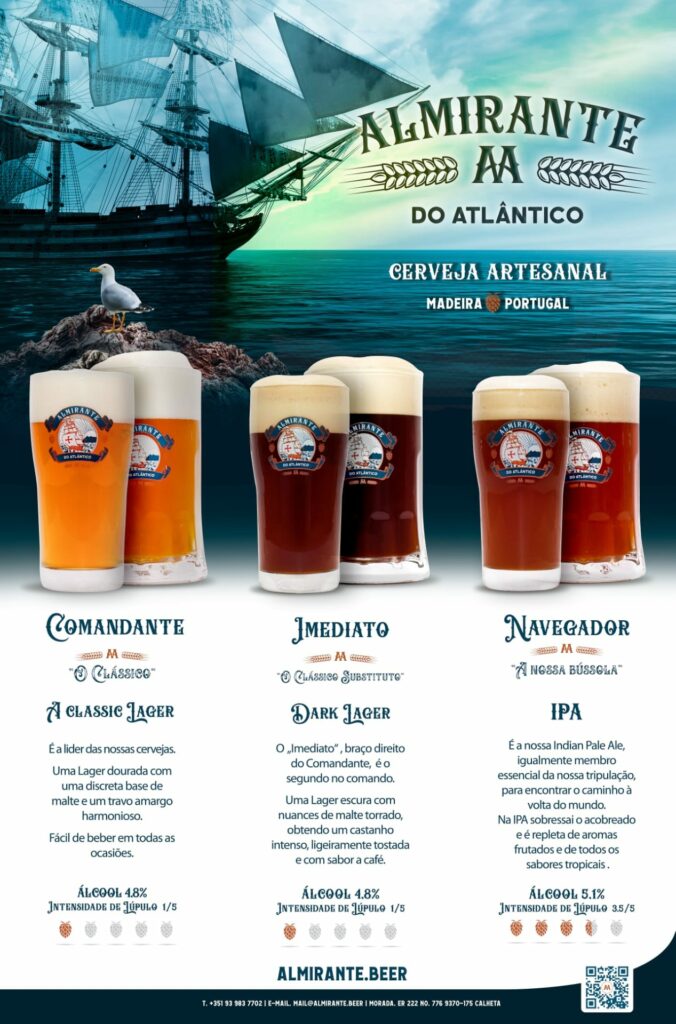 You can also rent freshly produced handcrafted beer in 10-liter barrels. You do not need any extra equipment as these barrels come ready to use. These are really handy for small parties, bbq or even just if you like to tap your own beer at home.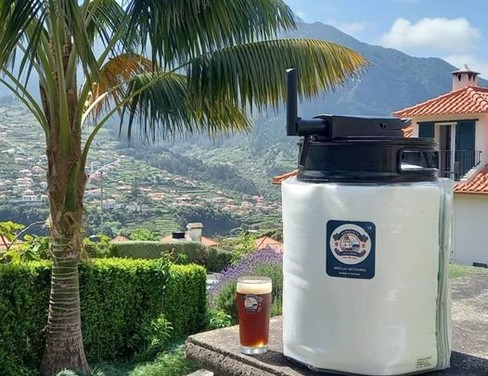 Location of Almirante do Atlantico
Almirante do Atlantico Brewery is located in Estreito da Calheta. Every Friday, you can even enjoy a fresh beer in the little bar on the premises.
Oktoberfest from 07 to 09 October 2022
This fall will see the second Oktoberfest on the field across from the brewery. So if you like Beer come on over and enjoy the fun. Should you have a Dirndl or Lederhose in the closet, put them on as it will entitle you to a special welcome from Andreas!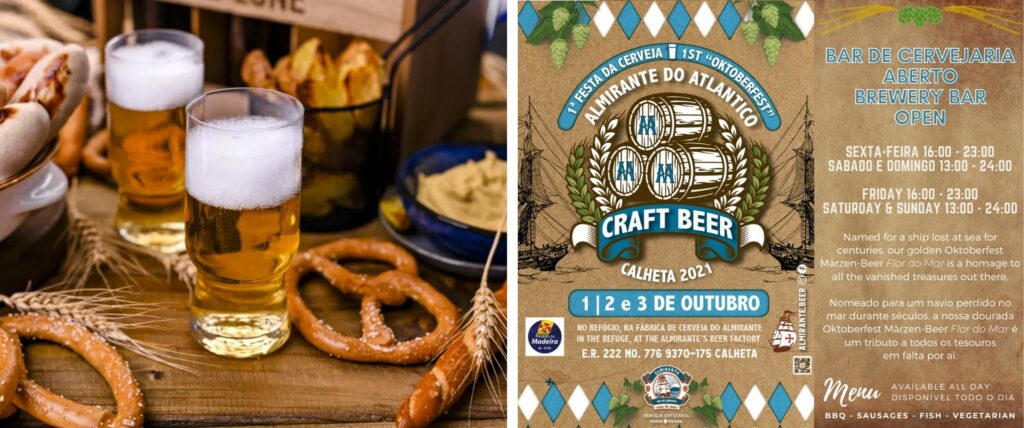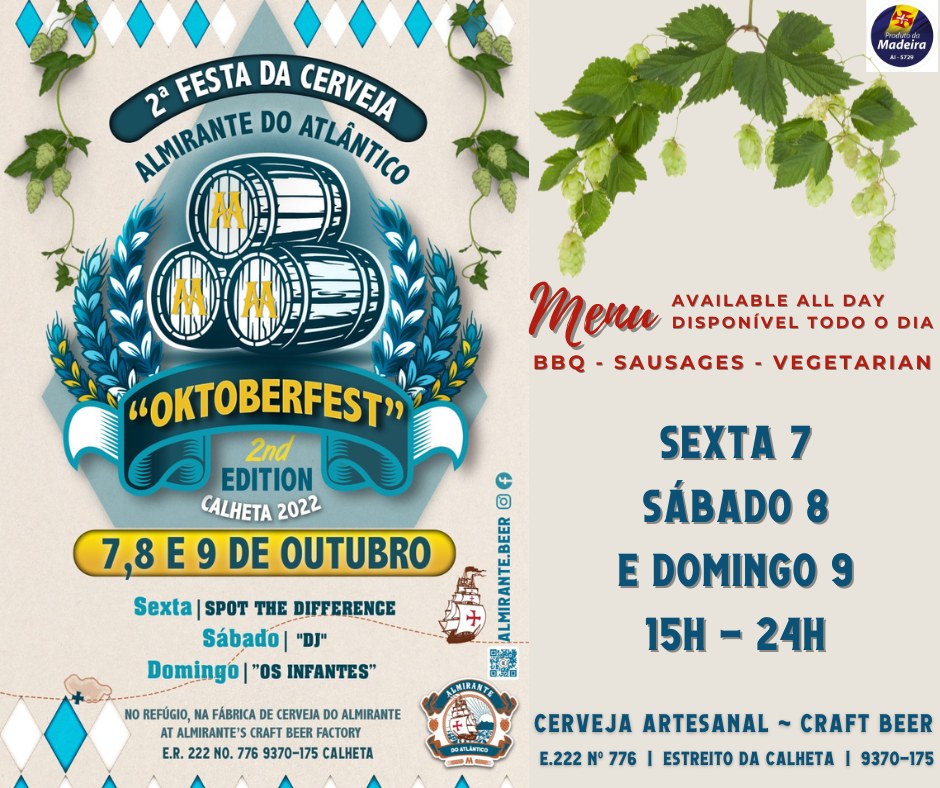 Besides Oktoberfest, the aim is to have seasonal beer fests around the year.
Produto da Madeira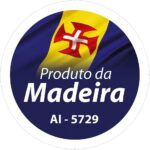 There now is an alternative to Madeiran made Coral beer namely Almirate do Atlantico Beer so Prost or Salute!! On Almirante do Atlântico's facebook page you can find the various festivities where they hold a stand. Maybe they are present at a festivity near you. Take advantage of it to try and savor this new Madeiran craft beer.