Retoiça – cultural activities on Madeira
Retoiça – cultural activities on Madeira
Retoiça – cultural activities on Madeira
Retoiça is a non for profit association which organized cultural, sports and recreational activities on Madeira. Many of these projects are linked to music. Hence, in this blog post, we will focus soleley on Music related acticities. You can see the impressive list on their website.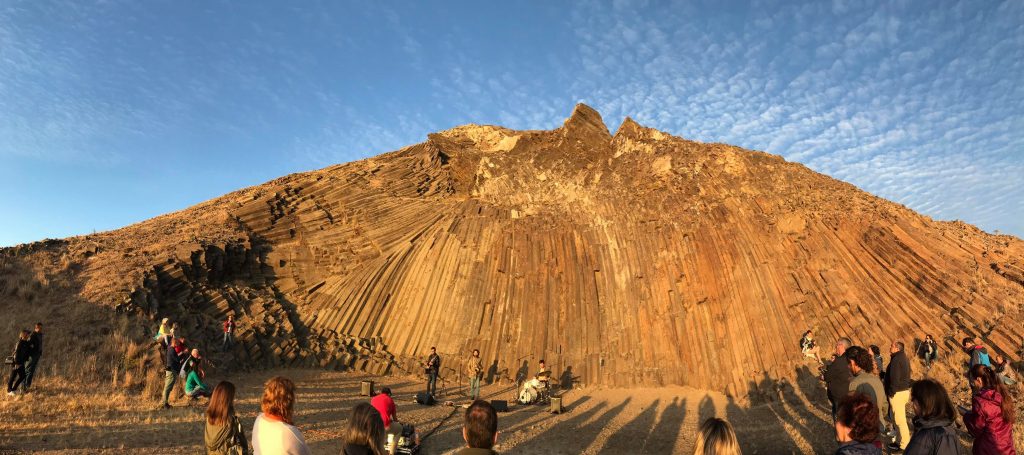 Retoiça excels in the organization of musical events in out-of-the-ordinary places such as in the middle of nature, in chapels, in ruins and many other interesting locations. Interestingly, municipalities as well as local merchants sponsor each type of venue. Let's discover some of them.

EcoMusicalis.
This concept emerged from the union of music and nature. In this series, nature is the stage for the musical performances.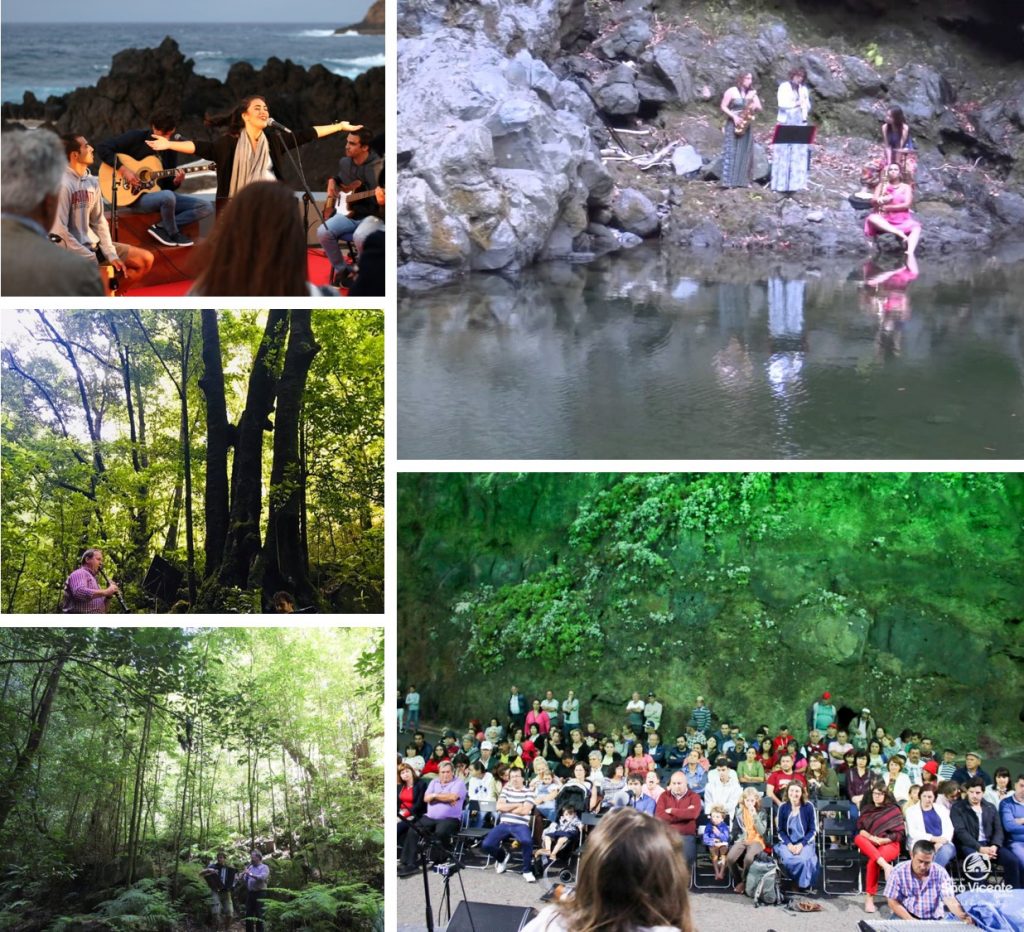 EcoMusicalis Lauraceae.
Firstly, the particularity of this series of musical events is that they all take place in the Laurisilva Reserve. Secondly, all concerts take place in one of the four parishes of Porto Moniz (Achadas da Cruz, Porto Moniz, Ribeira da Janela and Seixal).

EcoMusicalis Regalis
The Association of the "Caminho Real da Madeira" freely translated into royal walkways of Madeira seeks to increase the attention and value of these majestic path. Both organizations thus set up a series of 4 annual concerts.

EcoMusicalis Sol Oriens / Sol Occidens
This cycle of three concerts takes place in the municipality of Ponta do Sol. The locations are chosen high up on various picos. Hence, perched up high, these allows for a play with the raising or setting sun.

Musica nas Capelas
Chapels are certainly a privileged place to enjoy music as acoustic is often excellent. Two chapels of Ponta do Sol host regular concerts. Hence, these concerts gain in popularity with locals and tourists alike. Furthermore, the varied program is compiled by Retoiça in conjunction with the Camara of Ponta do Sol.

Musica nas Ruinas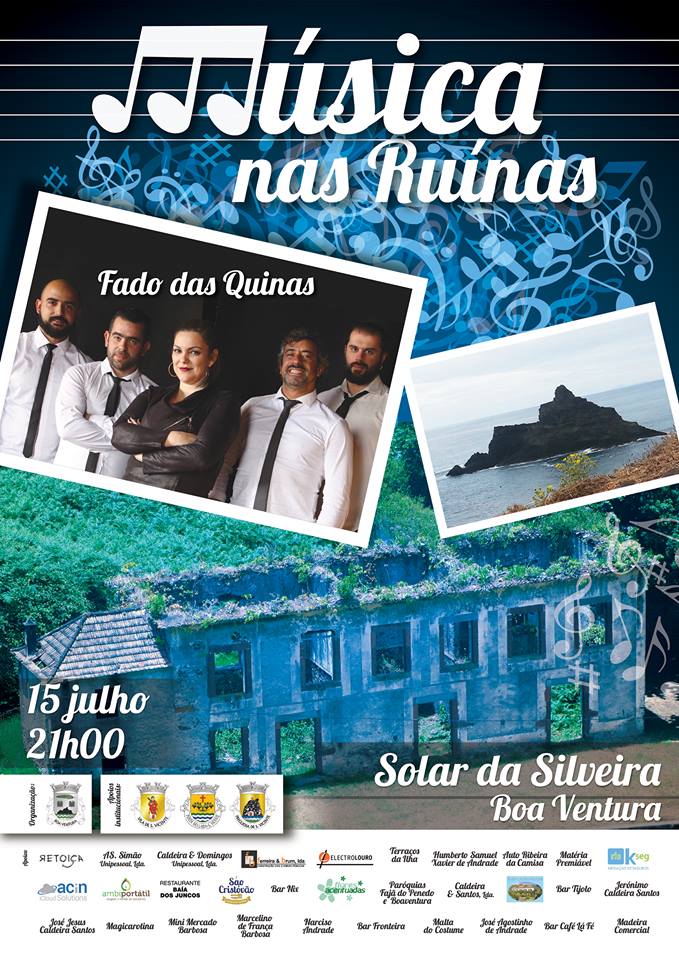 This musical series is a joint project between the municipality of Sao Vicente and Retoiça. The idea rehabilitates, albeit temporarily, a ruin with historic value of the municipality (Sao Vicente, Ponta Delgada and Boaventura).
Forte à Terça
These concerts organized with the help of Porto Moniz intend to animate the little square in front of the Aquarium during the Summer.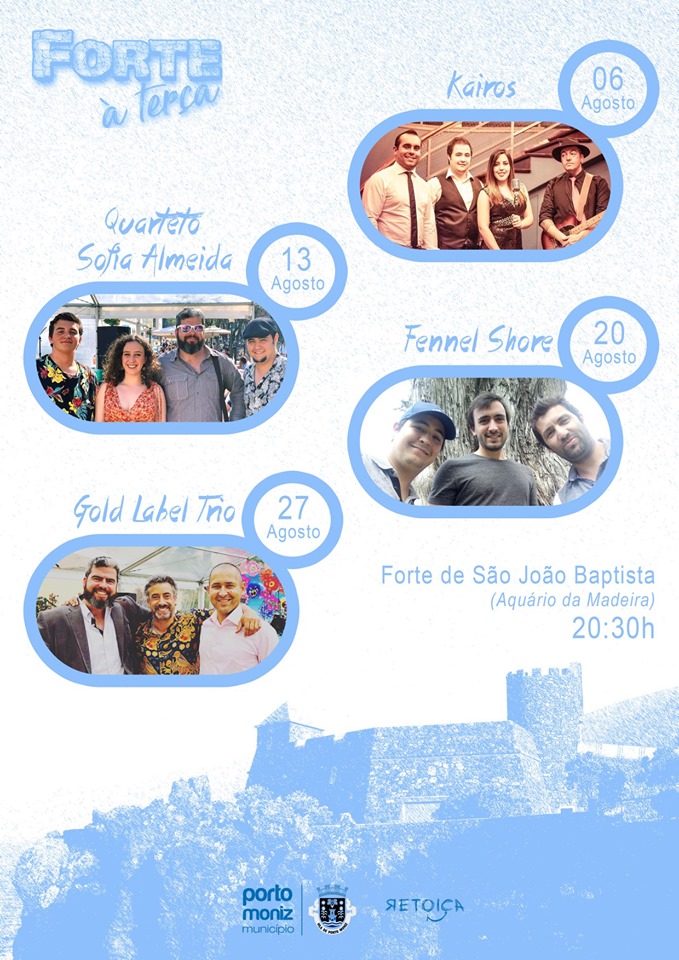 These concerts are free of charge. Hence enjoy these performances in beautiful locations fully.
Without music life would be a mistake. Friedrich Nietzsche.