Caminhos Reais da Madeira – Royal Routes of Madeira
Caminhos Reais da Madeira – Royal Routes of Madeira
Royal Routes of Madeira – Caminhos Reais da Madeira
The "Royal Way", or "Royal Road", is the designation given to the main land roads built before the Republic was established. In Madeira, governors or high-ranking individuals initiated their building as an alternative and complement to existing maritime connections. These 'royal roads' are part of the collective memory of Madeira. Furthermore, these roads exemplify the great difficulty of building on such a rugged and difficult, yet gorgeous island. The iconic Levadas and the Poios further testify of the ingenouisity of Madeiran People.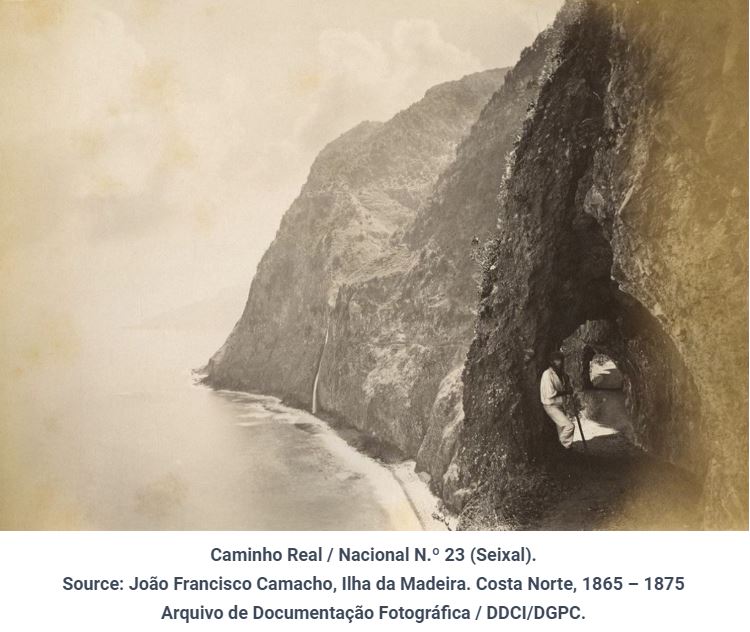 Six Royal Routes – Caminho Real N°23

There are six royal routes on Madeira. The first and most important is Caminho Real N°23. This one starts and ends in Funchal while girdling the entire Island. Hence, The blue path on the map here below makes a total of over 180 kilometers. The Caminho Real 23 is the most iconic Royal Road and certainly the most important one. Its construction started in 1867.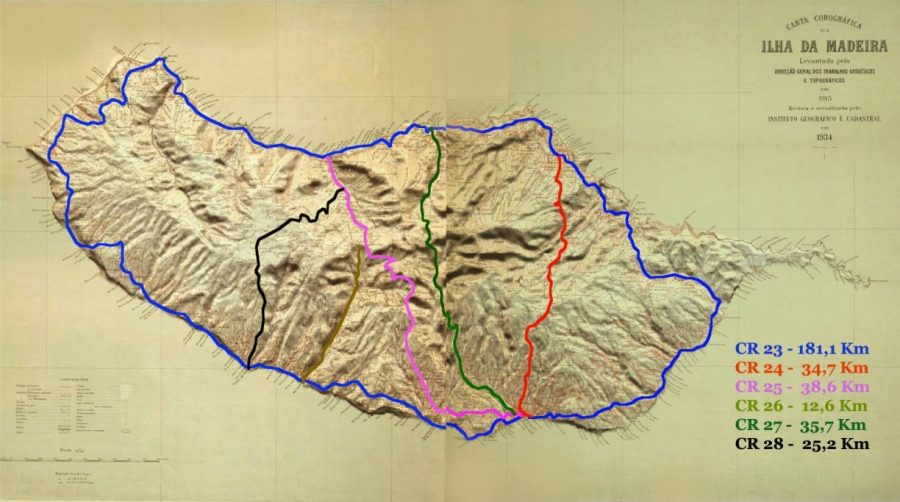 The 5 other Royal Routes
The next five royal routes are all shorter in distances. Even if added all together, these five roads make for less kilometers that the first one. However, the fact that they are shorter does not make them less important.
Firstly Caminho Real N°24 goes from Santana to Funchal (Santana, Cruzinhas, Ribeiro Frio, Poiso, Terreiro da Luta and Funchal). 
Second, Caminho Real N°25 walks you from Sao Vicente to Funchal (São Vicente, Encumeada, Jardim da Serra, Estreito and Camara de Lobos, Funchal).
Third, Caminho Real N°26 starts in Ponta Do Sol and joins the Valley of Sao Vicente (Ponta do Sol, Estanquinhos) and then join Caminho Real N°25.
Fourth, Caminho Real N°27 links Boaventura to Funchal (Boaventura, Lombo do Urzal, Boca das Trrinhas, Curral das Freiras, Eira do Serrado and Santo Antonio).
and last, Caminho Real N°28 goes from Ponta do Sol to Sao Vicente using a different route.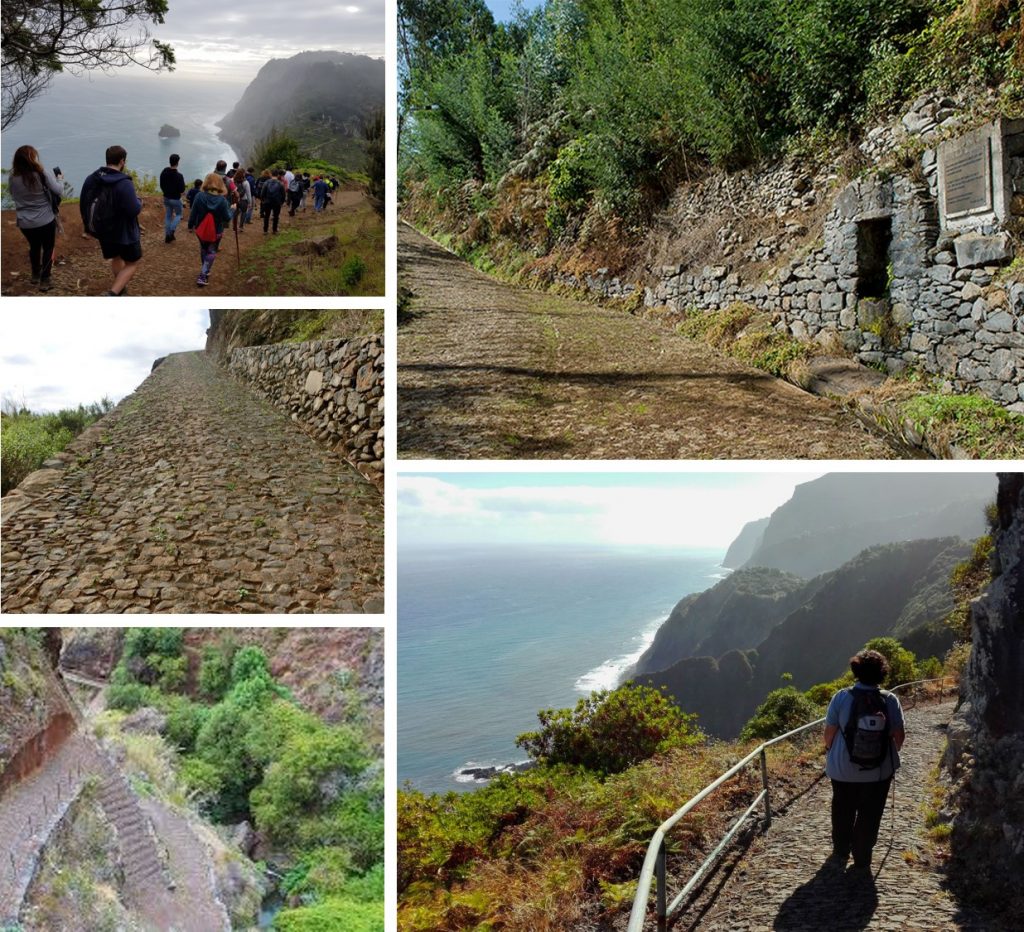 Fortuntaly, these wonderful paths can still be walked today. Sometimes, modern roads covered the old ones and walking along them may have lost some of its charm. However, these royal roads are an excellent way to (re)discover the island and its people one step at a time.
Associação do Caminho Real da Madeira
Created In 2017, the Association of the Royal Way of Madeira, aims to defend, enhance and promote the centuries-old routes. This association creates events such as lectures, to showcase these special roads. Keep up to date with their activities here. Furthermore, concerts are regulalry organized in conhjunction with Retoiça. There is not better way to discover these fantastic trails than in good company and with great music. Currently, of the official over 20 walkways, only 12 are on old "royal roads"; but the interest in the recovery of the old road network now seems to mobilise the government and the city councils.