Boaventura Soup Festival & Madeira Tomato Soup
Boaventura Soup Festival & Madeira Tomato Soup
Soup plays a fundamental role in today local Madeira gastronomy. A soup is a typical dish served at nearly all meals.
Feira das Sopas do Campo – Boaventura
For the 19th time in 2023, the "Casa do Povo" or house of the people of Boaventura runs its solidarity soup fair – Feiras das Sopas do Campo.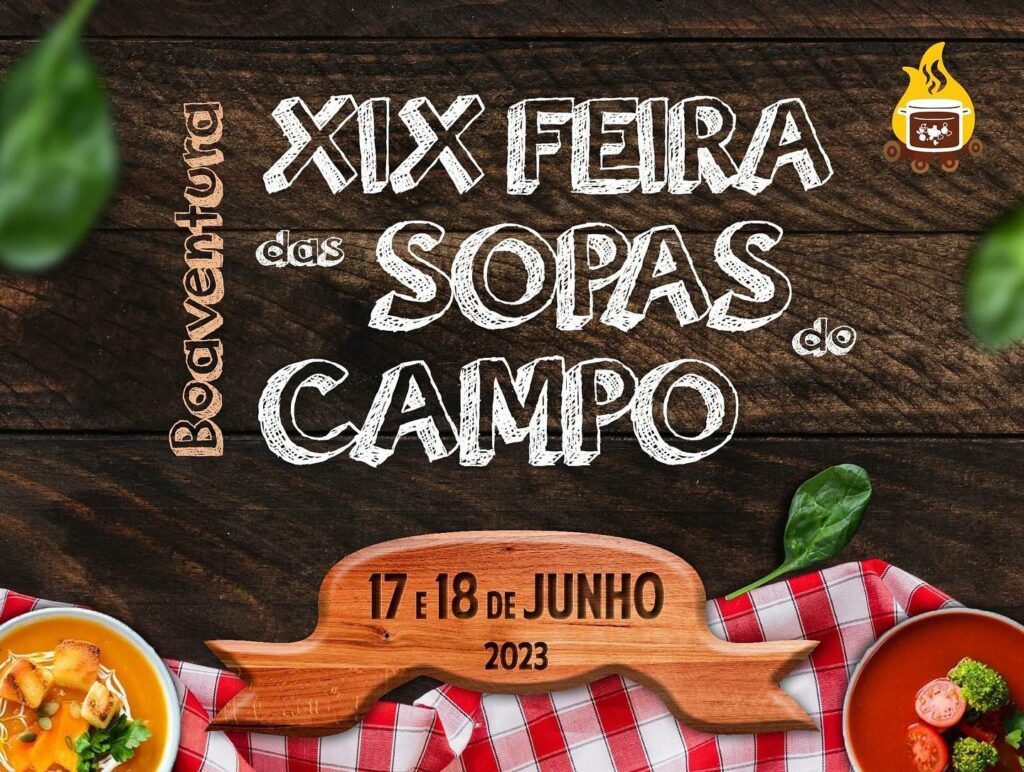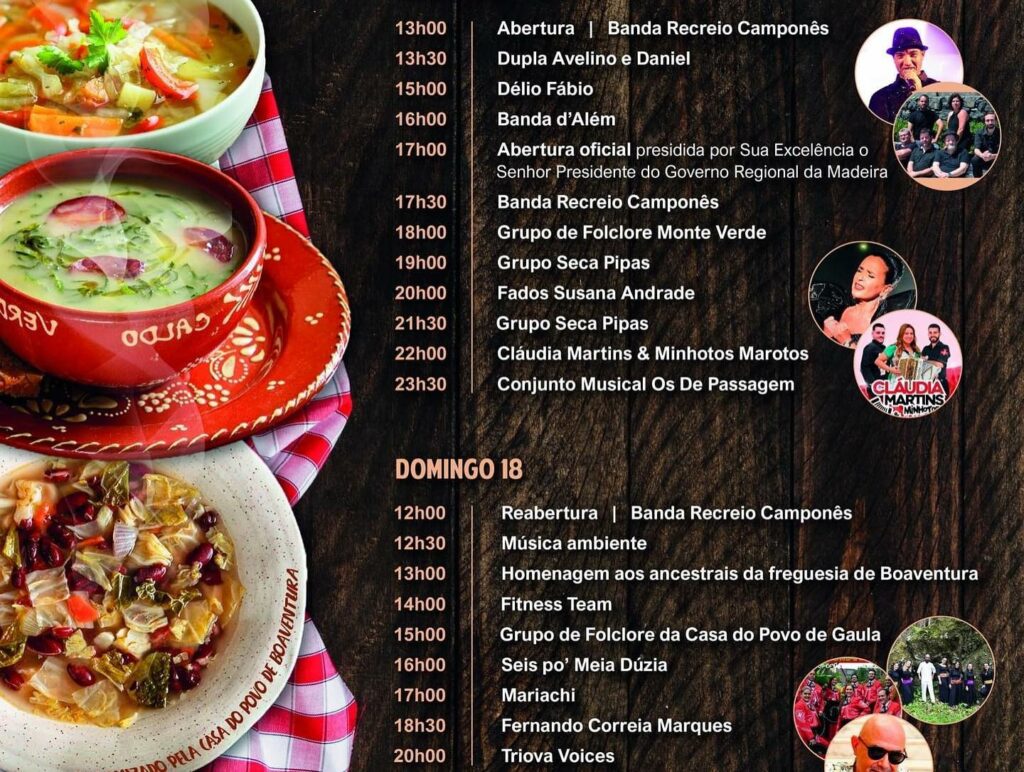 Only social and non-for-profit institutions and groups can man a kiosk to sell their soup. Furthermore, the sale of the soups will generate a profit entirely used by these various associations. Hence, about 12 kiosks selling one to two different kinds of soups will be set up. Interstingly, there are also kiosks selling arts and crafts as well as agricultural products.

This fair of the soups of the fields as it is called, also prepared an entertainment program. Various folklore groups and music groups for all ages will help make this a memorable excursion. Furthermore, this is the perfect opportinuty to roam around this quaint village- Worth noting, Boaventura is home to the world famous white wine, Terra Bona Family Harvest and to MadeiraCasa.

And if you cannot make it over to Boaventura, on Madeira's North Coast, here is a tasty Tomato and Onion soup Madeira style.
Madeira Tomato and Onion Soup – Sopa de tomate e cebola
The taste of this delicious and chunky soup depends upon the quality and taste of the tomatoes. So please choose tomatoes bursting with true tomato flavor. Avoid the redish looking water tasting supermarket tomatoes.
Should you not find "real" tomatoes, please substitute them with canned whole tomatoes. With canned tomatoes, you soup will not be as good as the original, but it will highly surpass flavorless supermarket tomatoes.

Hence, if you have a choice, always prefer organic products
Ingredients (for 6 persons)
3 to 4 large yellow onions, peeled and coarsely chopped
5 tablespoons of olive oil
1kg of large juicy ripe tomatoes OR 1kg of canned whole tomatoes.
4 large garlic cloves, peeled and minced
salt and freshly ground black pepper
1 to 2 teaspoons sugar (if needed to mellow the soup)
Small eggs – one per person
1 tablespoon of white vinegar
Thick slices of bread – maybe even slightly toasted
minced parsley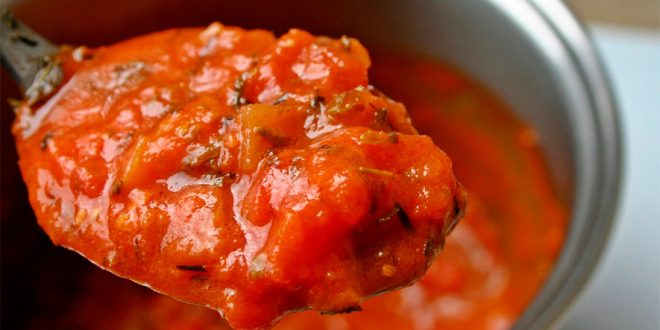 Soup Directions
Peel and coarsely chop the onions. Stir fry onions in oil in a heavy broad bottomed kettle about 15 minutes over moderate heat until limp and translucent.
Peel the tomatoes after having placed them shortly in boiling water. I personally never peel my tomatoes. The choice is yours. Chop the tomatoes in small cubes.
Add the tomatoes into the kettle. Add the garlic, salt and pepper.
Let it simmer for approximately one hour over low heat – stir frequently. It should not stick to the bottom. The tomatoes should not dry out!
Once the mixture is thick and the tomatoes are fully decomposed. Remove from the fire.
Taste the soup, if it is too acidic, add 1 teaspoon of sugar, mix well. Repeat if needed.
Brill a kettle with water and a tablespoon of white vinegar to boil.
Crack one egg into a cup.
Just before it starts to boil, slide the egg onto the hot water.
Once the white coagulates (approx. after 3 minutes), bring the egg white back over the yellow with a spoon. The yellow should remain runny. Repeat the same process for each egg.
Serve the soup into a deep bowl, cover with a slice of bread and top with the poached egg.
Garnish with minced parsley.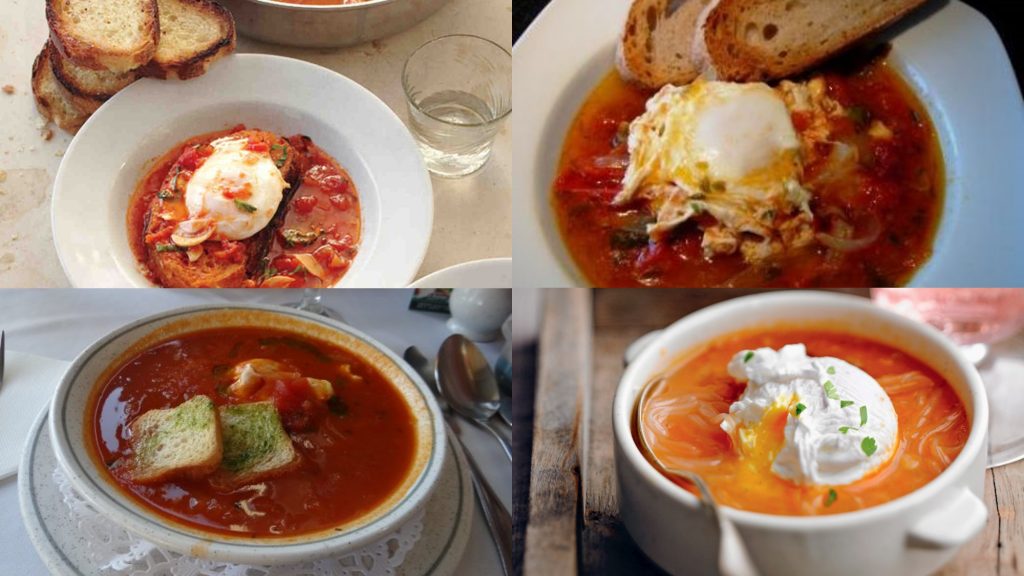 Serve immediately! Bon Appetit!
Alternatively, you can also place the poached egg directly into the soup and serve the bread on the side.
Variations:
You can add one red pepper and / or 1 to 3 carrots – thinly sliced – to the recipe at step 2
The thickness of the soup comes from the onions. but it you prefer a heartier soup; you can incorporate one or two small cooked potatoes or sweet potatoes (mashed)
If on the other side this soup is too hearty to your liking, simply add some vegetable broth until the soup reached your desired texture.
Use a blender if you prefer a smoother soup.