The São Jorge Lighthouse on Madeira
The São Jorge Lighthouse on Madeira
The São Jorge Lighthouse
Designed in 1948 and built in 1959, the São Jorge lighthouse overlooks the bay with views from Porto Moniz to Santana. If you want to do something on Madeira island which is not mainstream, visiting this lighthouse is a good and original idea.

Lighthouse Facts
The lighthouse tower is 14 meters high and its light has a range of almost 26 km (16 miles). Its focal plane elevation above sea level is at about 270 meters. Inside, one can find a spiral staircase leading all the way up to the main light of the lighthouse. The cylindrical tower is made out of concrete, with a washed marble finish on the exterior and a whitewashed sand finish inside. A small building is also directly annexed to the lighthouse tower.

History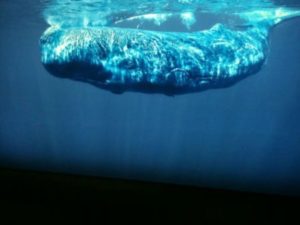 The parish of São Jorge was once associated with whaling. This activity has however now been abolished. At the time, at least one guard would spend hours everyday observing the ocean. As you might have guessed, the goal of keeping their eyes fixed on the sea was to find whales nearby. As a result, when one or more whales would be observed by the bay, the guard would warn Caniçal and/or boats via radio or telephone.
There are no more guards in São Jorge, just like there is no more whaling. However, the parish has kept its tradition for ocean observation. Even though there is no guard to watch the sea and look for whales, the lighthouse is there to let visitors overlook the gorgeous North Coast bay. The lighthouse also remains a source of light for those who sail at night by the coast.
How to find the São Jorge Lighthouse
The other Madeira Lighthouse
There is another lighthouse on Madeira which is worth a visit, you can read the article about the lighthouse of Ponta do Pargo and see pictures and videos right here.