Ponta do Pargo Lighthouse
Ponta do Pargo Lighthouse
Ponta do Pargo Lighthouse
The Ponta do Pargo Lighthouse is Portugal highest lighthouse.  It is located in the western most tip of Madeira island and is most impressive.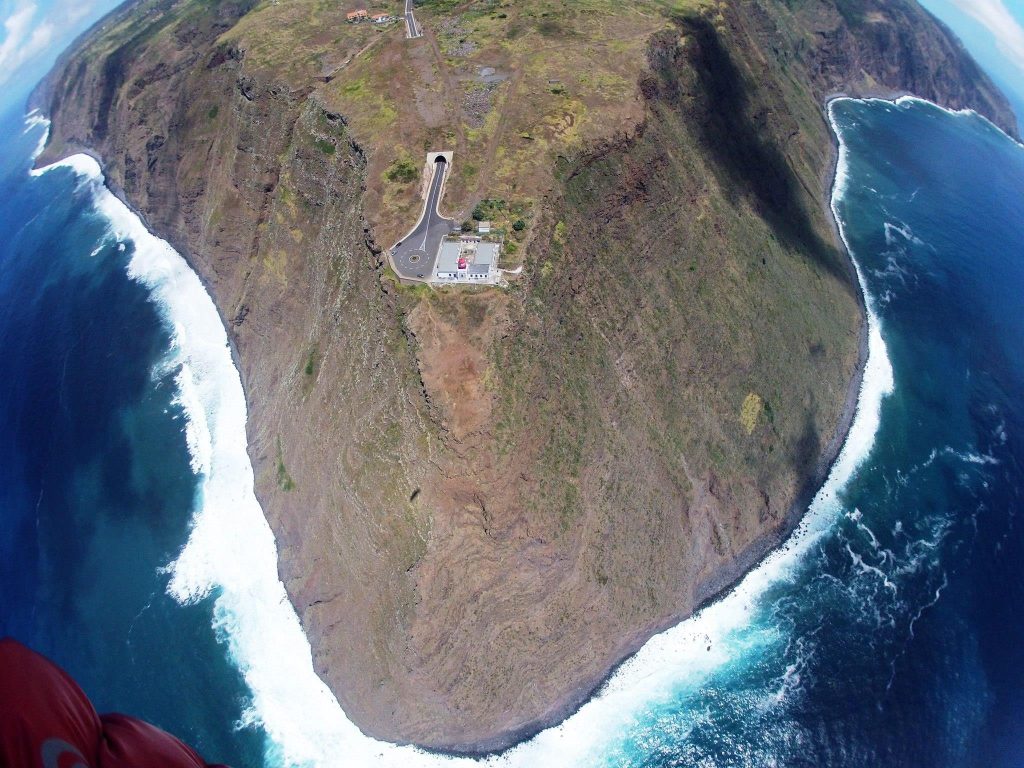 First, some trivia about the name Ponta do Pargo.  Rumor says that Zarco's son-in-law caught a huge specimen of Pargo (Red Porgy / Red Snapper Fish) while sailing at the height of today's Ponta do Pargo – Red Porgy's End.
The lighthouse of Ponta do Pargo went into operation on June 5, 1922. The white unassuming structure has since prevented ships from wrecking on this western edge of Madeira.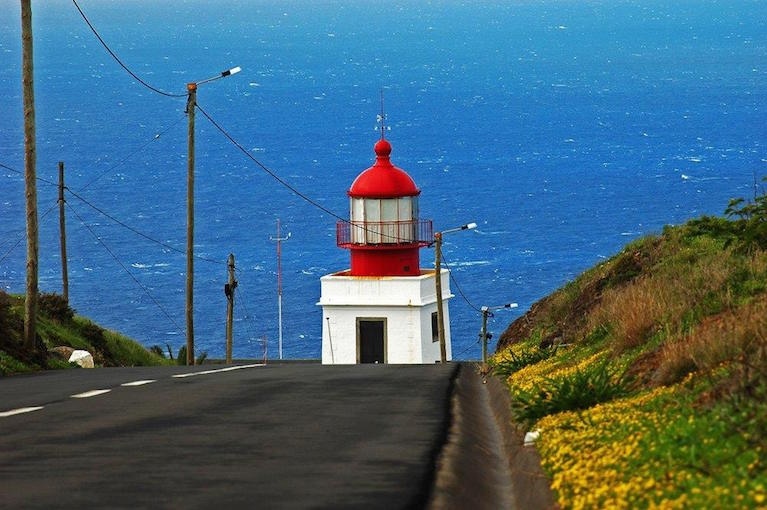 The lighthouse
The lighthouse tower is 14 meters high and towers at 312 meters above sea level. This makes for a relatively short lighthouse compared to the tallest one in Jeddah, Saudi Arabia (140m in height).  However, the height of the light itself (grounds – better called clifftop –  included) make it one of the highest above sea level. It was equipped, not with a 3rd order device as it was designed, but with a second-order lenticular device (700 mm focal length), the light source being a constant level oil lamp. A clock machine produced optical rotation. Furthermore, it is visible 26 full nautical miles away from the coast.  This is quite some length for the relatively short lighthouse.  The highest lighthouse is visible for a mere 25 nautical miles (Jeddah in Saudi Arabia).
The constant level lamp was replaced in 1937 by a petroleum vapor incandescent lamp.  A gas fueled generator connected the lighthouse to electricity in 1958.  In addition, the public electricity grid arrived to the lighthouse in 1989.  From then onwards, the lighthouse ran on public electricity.
In 1999 Resolution 95/99 of the Presidency of the Regional Government declares the Ponta do Pargo lighthouse of cultural value to the Region, classifying it as local heritage.
Since 2001, it is accessible to the public with the creation of a small Madeiran Lighthouse Museum. The museum is small but well worth a visit.
In addition to keeping sailor's safe, the lighthouse is also the stage for breathtaking sunsets.