Cascata da Garganta Funda – Garganta Funda Waterfall
Cascata da Garganta Funda – Garganta Funda Waterfall
Cascata da Garganta Funda – Garganta Funda Waterfall
Cascata da Garganta Funda is one of Madeira's highest (+/- 140 meters high) and most spectacular waterfalls. It is located in the Municipality of Calheta. To be even more precise, you can find the Garganta Funda waterfall in Pedregal / Ponta do Pargo. Garganta Funda means deep throat. The name says it all.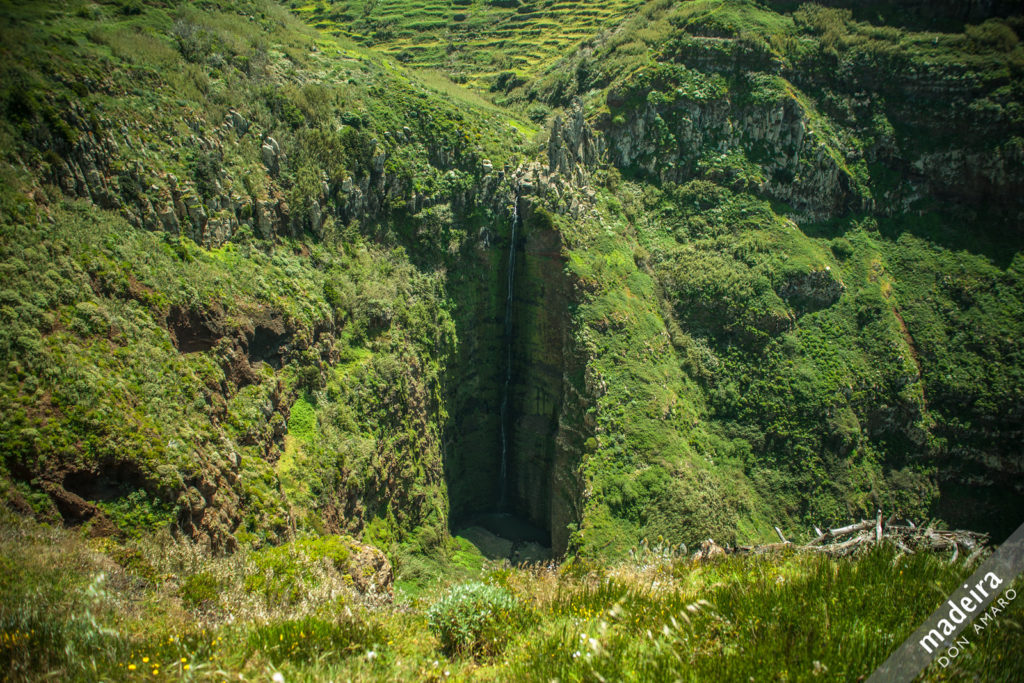 Rain or shine
It is a huge waterfall after a few rainy days, otherwise it trickles its way down. So if you can, go visit it after a nice rainfall. It will be that much more majestic for you. Best visit period: After rainy period.

Location
Coming from Ribeira Brava, this is how you can find this rather hidden but gorgeous waterfall.
In Ribeira Brava follow the Via Expresso (VE3) towards Ponta do Sol and Calheta;
Once you arrive in Raposeira (termination of VE3), follow the first exit towards the Estrada Regional (E.R. 101);
At the crossing in Lombadinha with E.R. 101 go left and follow Caminho do Pedregal;
The path is to the left.
Enjoy the short walk.
Pictures
Waterfall
It is only a short and easy walk from the parking place to the waterfall. However, beware, the parking is very small – about three cars can park there. Furthermore, the way to the parking place is very narrow. It looks like a one was street but … as you imagine by now it is used by traffic coming both ways.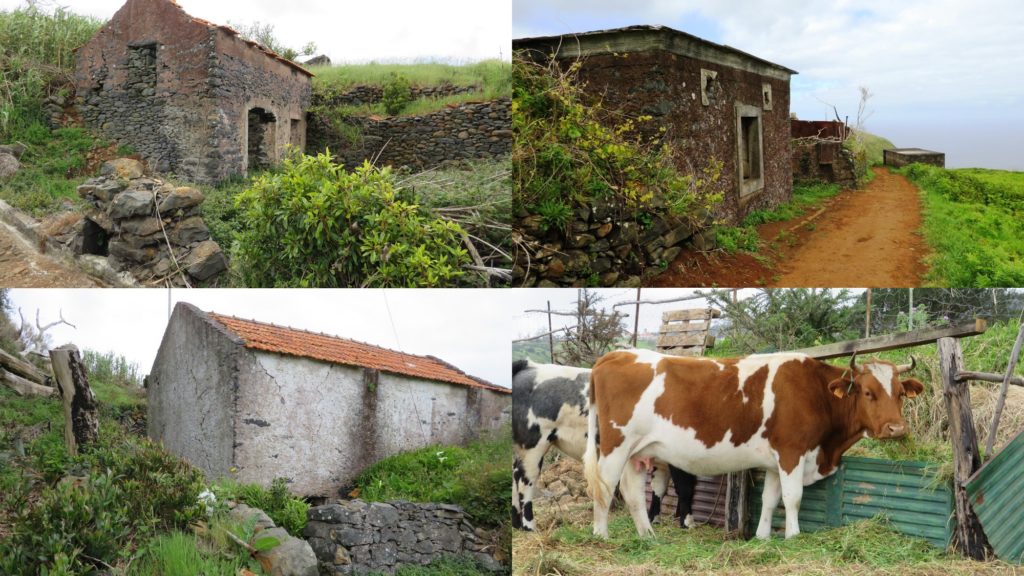 You cannot see the waterfall from the parking. Do walk past a cow or two and a few abandoned buildings. You will soon reach a small platform that looks out onto the ocean and there … "unexpectedly" you will see the waterfall of Garganta Funda. The walk there and back is short (1.2kM) and the path is not used very much.
Safety
The municipality of Calheta has these safety recommendations for you:
There are no safety barriers at the viewpoint over the waterfall, be careful when approaching this point;
Being on a cliff side exposed to the sea breeze, be careful in case of strong winds.
Tip: If you already that far west, do stop by the lighthouse of Ponta do Pargo. You will not regret it.

Waterfalls are usually breathtaking- You will not be disappointed with Garganta Funda.