Madeira Covid Update
Madeira Covid Update
Covid-19 on Madeira
The Covid / coronavirus has taken over Europe. Luckily, Madeira has been relatively spared and has taken precautions to protect the population and halt the virus from spreading. There are cases of coronavirus / covid 19 on Madeira archipelago, but the virus spread has been quite limited in comparison with the mainland.
The Regional Government of Madeira mandates Covid-related measures specific for the island of Madeira.
Can you visit Madeira?
Considered one of the safest destinations in Europe, Madeira was able to justify the epithet of the World's Leading Island Destination. At present, those who land at airports in the Autonomous Region of Madeira, can enter via the "green corridor" provided they present the vaccination certificate or proof of recovery from COVID-19, emitted up to 90 days, or a recent negative PCR test. More up to date information is available on the official Madeira Toursim website
Update 6th April, 2021
– Students are back to school after the Easter period, Secondary Education from April 8 and the 3rd cycle from April 12 all will be backed by a functioning covid-19 rapid testing programme. The Regional Government plans to review some restrictions by the end of the month once all teachers are vaccinated and all students tested.
– Madeira and Porto Santo confinement period continues until April 12th, with the curfew remaining in force:
Circulation on public roads is prohibited – Weekdays between 19:00 and 05:00 the following day and Weekends between 18:00 and 05:00 the following day (Saturdays and Sundays and public holidays).
– Mandatory use of a mask in all public spaces, including children from the age of 6.
– Industrial, commercial and service activities will remain in operation with the necessary conditions, but must close at 18:00 on weekdays and close at 17:00 on weekends (Saturdays and Sundays and public holidays).
– Restaurants, Bars and similar establishments must close at 18:00 on weekdays (from Monday to Friday) and close at 17:00 on weekends (Saturdays, Sundays and holidays). Restaurants allowed to operate until 22h, exclusively for the preparation of meals, only for home delivery. (Only professionals associated with the delivery of meals can circulate after curfew, until 22h, with the proper identification)

Tourism Industry and the economy are suffering
The tourism industry is obviously suffering the consequences of the spread of the virus. Madeira authories do not allow any of the cruise ships to let the visitors disembark on Madeiran land.
Local Lifestyle
The locals' lifestyle is, of course, also impacted by the COVID-19 threat. Just like everywhere else, Madeirans have to wear masks in public spaces, are affected by a curfew, and have seen many changes in their daily lives.
Prevention and Protection
The WHO Worls Health Organization published a list of basic protective measures against the new coronavirus / Covid 19. It is available here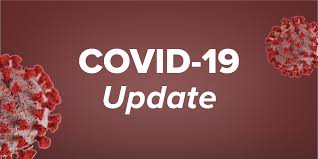 NB: Please always consult the official Tourism website for the latest information. You can also read these various news sources about Madeira.