Ancient means of transportation
Ancient means of transportation
Ancient means of transportation around the Island of Madeira
Every terrain has its specific means of transportation. Madeira's abrupt and rough geography long dictated the various way in which to travel or move around the island.
The early settlers, some 600 years ago, mostly traveled by foot and carried their loads themselves. Slowly, animals helped and carried a portion of the load.
Various peculiar transportation methods came about due to the mountainous topography of the island.
The hammock
The first one is called a hammock. Two strong men carry a long wooden beam on which hangs a hammock. The valiant men further carried another stick in their hands. It was about as high as themselves and ended with a V. These sticks allowed the carrying men to take welcome rests or simply change shoulder. Hammocks came in handy to transport the sick, high society folk and tourists. Many ancient postcards and old pictures attest of its frequent use. Max Römer, the memory of Madeira, also drew these hammocks.
The Wicker Toboggans

These strange gliding wicker baskets "flew" down the hills from Monte to the capital, Funchal. There are still in use today. They became one of the major tourist attractions of the island. These baskets resemble a sleigh which skillfully skids on the paved road. Two "drivers" guide the fast baskets and use their soles to break. Today, the trajectory starts at the foot of the Monte church and takes one down to Livramento. During the descent, it is your choice to keep your eyes open or closed …
Ox Carts
This means of transportation is obviously much slower than the wicker toboggans. Ox carts were very popular in Funchal in the early twentieth century. Two oxen pulled a cart similar to a sleigh. One man guided the oxen, while another passed greased rag under the runners to help the oxen. Later in the 1970ies with the arrival of the automobile and for hygiene reasons, ox carts disappeared from Funchal.

… and today: Roads, tunnels and cable cars
Today, besides the wicker baskets, above transportation have disappeared.  Madeira underwent major changes regarding transport.  Many roads, tunnels and an expressway were built to ease the access to most areas of this gorgeous island.  Do not forget to rent a car and explore all that Madeira has to offer.    Madeira even boosts one of the most scenic routes on the North Coast. Furthermore, Madeira has several thrilling cable cars.  Also, boat excursions are available for all ocean and sea mammal lovers.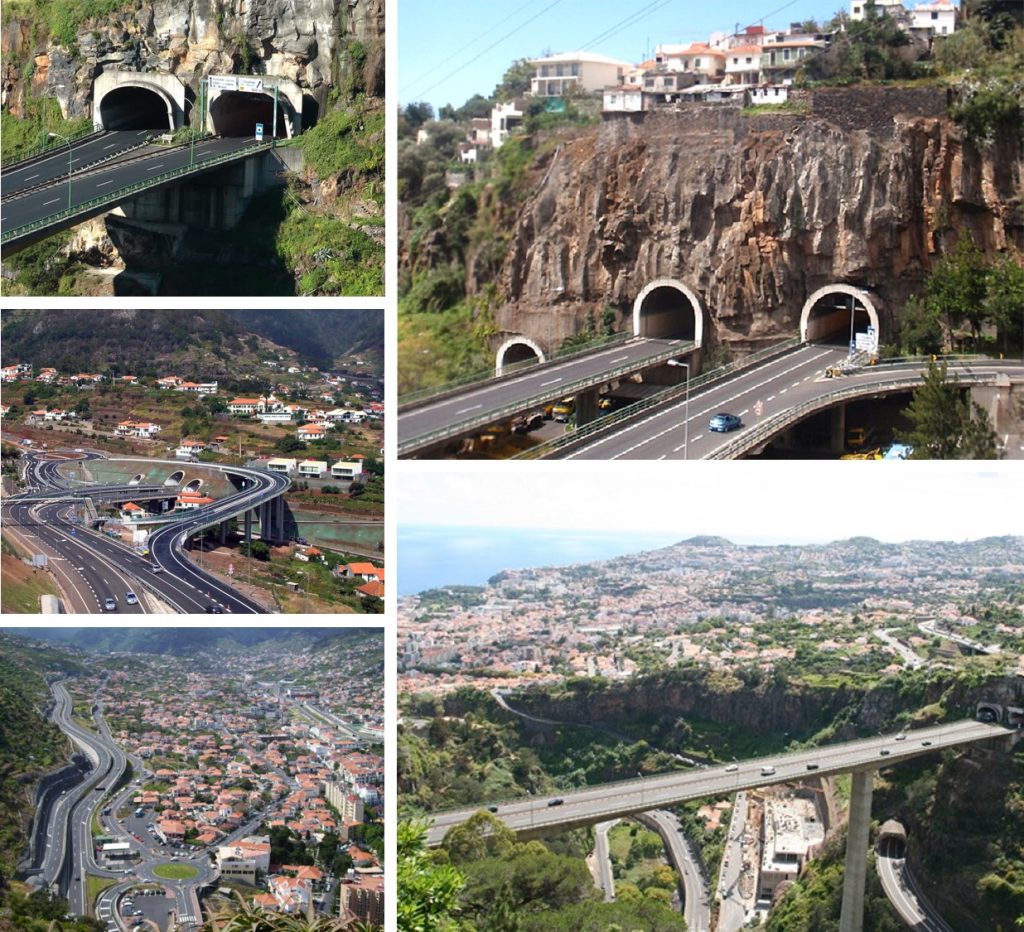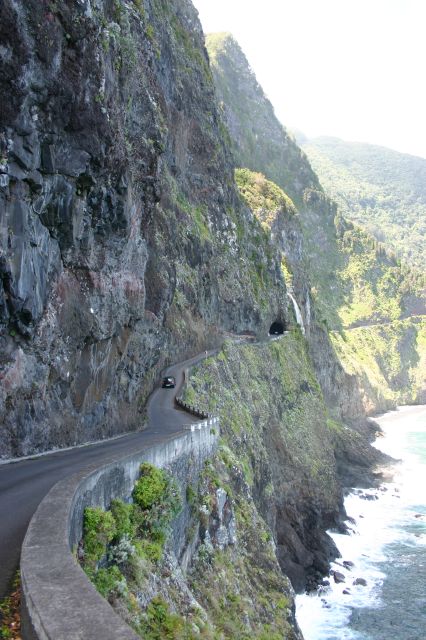 Enjoy Madeira!