Rent a car and drive on Madeira
Rent a car and drive on Madeira
Should I rent a car for my Madeira trip?
Yes, you really should rent a car. Unless you plan to stay in your hotel and read books…but that would be a pity…because Madeira has a lot more to offer than the hotel grounds!
Where can I best rent a car?
Cartrawler's booking engine offers the best rates at the airport (type "FNC" in the first box), so please do use it.  At the time of writing, all of Cartrawler's offers have hassle-free, zero cost cancellation policies. Cartrawler will return the best offers from all of the companies and brands under the search box. all of these have a customer booth in the airport.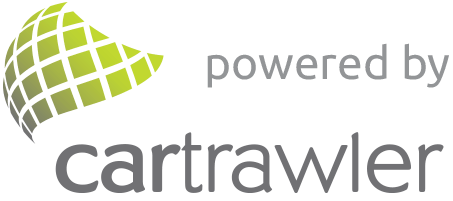 Whatever you may read or be told, the only good way to discover Madeira is by car. Whether you pick up your car at the airport on arrival, or later during your holidays on a different location, renting a car on Madeira is easy, affordable, and…necessary. At the airport, you will find all of the major European rental car companies. But there is also a myriad of local car rental companies you can choose from. Enough competition to guarantee competitive rates, especially off-season. It is not unusual to find rates for small cars at less than 25 euro/day off season.
The only good reasons to prefer public transport over a rental car are: not having a driver's license, exploring what travel was like for the locals 50 years ago …Ecology conscious? Madeira's buses are ancient, patched up monuments, with ridiculous particulate concentration in the exhaust…doing no justice to the island's green ambitions. But in case you do want to, here's the bus system guide.
Is driving on Madeira difficult?
No, it isn't. Now, you have heard heroic and/or horror stories about driving on Madeira? Forget it, the road system is actually quite good and modern. But we'll gladly admit that, if you go off the beaten track, and you do want to taste the adrenaline in your blood stream, it is perfectly possible to find narrow streets with very steep climbs or descents (always manageable in first gear though). Some commercially aggressive car rental outfits will even tell you that you need to spend more to get a more powerful engine upgrade, or a diesel engine. They will tell you that it's the only way to get you up some steep climbs. They will tell you a small gasoline engine just might get you into a permanent stall on a steep climb. Of course that is all nonsense. So, if your ambition is to discover the island's beauties, Madeira is easily within reach of every driver. If you still have second thoughts after reading this, you can put some budget aside and rent a car with automatic gearbox.

Here's a few things you do need to know though:
Most of the major landmarks can be accessed using a very good and modern road network
Highway on- and off-ramps are very short, without a separate lane. Nothing more we can say about that.
Secondary roads are prone to rockfall. You should always be on the lookout for rocks on the road to avoid a flat tire.
Local pedestrians have a tendency to walk on the road, since there are few sidewalks on Madeira. Adapt your speed, especially in a dark tunnel.
Relax and take a day or so to get used to the windy roads