Aloe Vera da Madeira
Aloe Vera da Madeira
Aloe Vera on Madeira
Aloe Vera, a plant praised for its benefits, naturally grows on Madeira.

On Madeira island, the leaves of the Aloe Vera plant can weigh up to 2kg. This is a lot considering that in most countries those succulent leaves weight up to 1kg. Aloe Vera plants grown all over the island, including Seixal, Câmara de Lobos and Ponta do Sol. This is possible because of the soil quality and meteorological conditions that the island offers.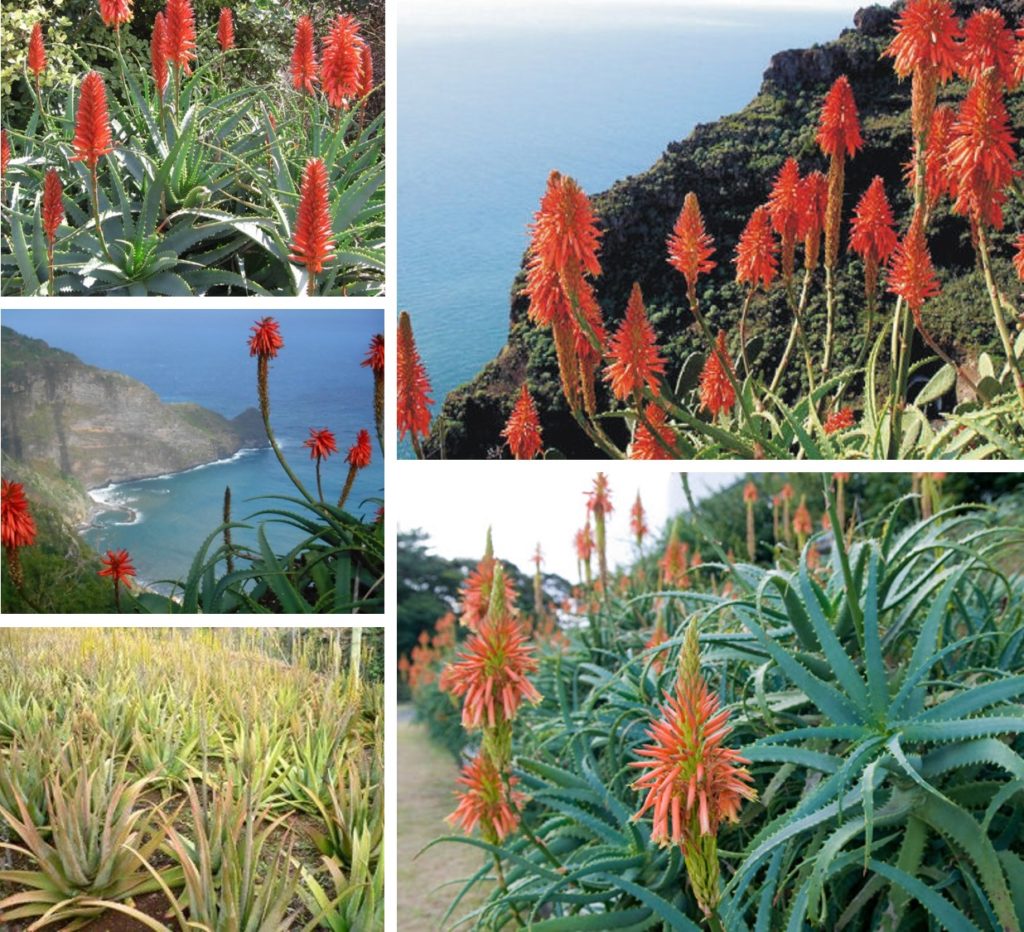 Harvesting Aloe Vera
To harvest large leaves, it is best to cut (not tear) 2 to 3 of the largest leaves at the bottom of the plant. That way the plant stays healthy and can continue to thrive.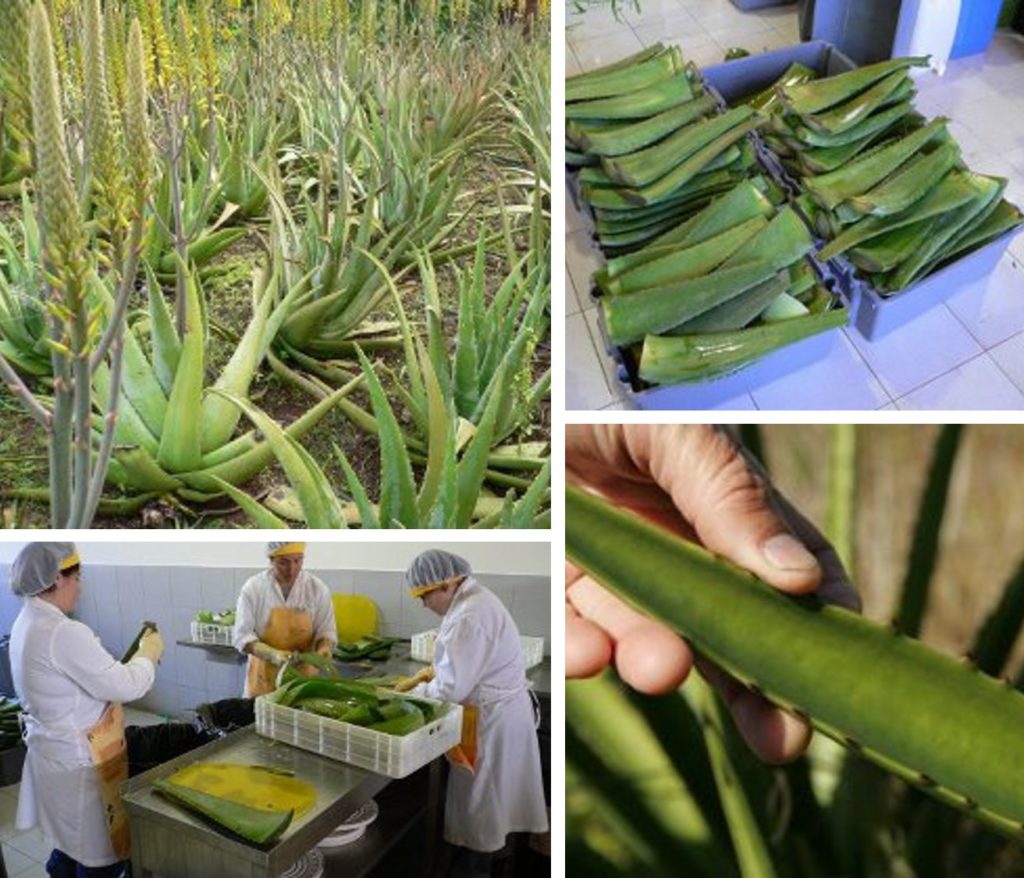 Aloe Very leaves contain an amber or golden sap, called aloin, which can be very bitter and may cause stomach upset. Thus, after harvesting a leaf or two, hold the cut end down so the aloin can run out. This will keep the gel from tasting so bitter.
Wash the leaf then lay it flat on the table and cut off the serrated edges. Start on one side and filet off the skin, much like you take the skin off a fish. Continue removing the skin on all sides, including the yellowish layer, until a clear to white, translucent flesh is exposed. This is the part of the aloe vera which you have been waiting for.
Health Benefits of Aloe Vera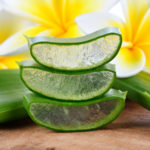 Aloe Vera is very popular as it offers many health-related benefits. It is truly wonderful that this type succulent plant is able to grow on Madeiran land.
Firstly, aloe vera is known for being an effective treatment for various skin issues. Indeed, aloe vera helps with skin diseases such as acne and psoriasis. It also helps to slow down the skin's aging process as it boosts collagen production in the skin cells (1). Aloe Vera is also great for oral hygiene. As a mouthwash, aloe vera juice helps reduce plaque buildup and improves patients' periodontal condition (2). Thirdly, it is suggested that aloe vera helps individuals deal with more severe diseases such as cancer or diabetes. When it comes to diabetes, aloe vera helps to lower blood glucose levels (3).
Try Aloe Vera Products while on Madeira
For your next trip to Madeira, you should definitely consider bringing aloe vera cream or gel. It will help soothe your skin after being exposed to the sun UV rays. Applying aloe vera on your skin (after using sun cream) is one of the best ways to take care of your skin whilst on holiday. Here is a link to one of the Madeiran producers: Alvedama
Sources
(1) https://www.ncbi.nlm.nih.gov/pubmed/20548848 – (2) https://www.ncbi.nlm.nih.gov/pubmed/24795515 – (3) https://www.ncbi.nlm.nih.gov/pubmed/3096865