Surfing in … Madeira
Surfing in … Madeira
Surfing in Madeira
With a beautiful coastline and consistent swells from the Atlantic Ocean, Madeira is an awesome Portuguese surf destination. You will definitely find that perfect surf spot whether you are a beginner or an advanced surfer. Madeira has the right waves for you. It is afterall well known for its world-class right hand point breaks. … and the setting is simply stunning!
If you want "sub-tropical" climate and scenery but do not want to fly to Hawaii or Bali, then Madeira is the right destination. The weather is great all year round. Furthermore, the water temperature does not drop below 18 degrees Celsius in Winter.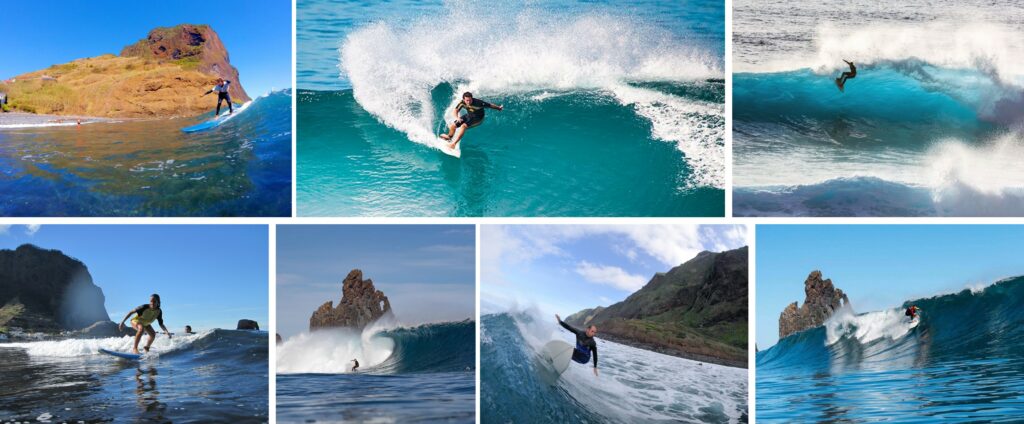 Whether you decided to surf on the north or on the south coast of Madeira Island, there are many surf schools. Be careful though because surfing is addictive. Is surfing is new to you, then a good start is the key to success and fast progression. Do register for classes and learn with some of the talented teachers Madeira has to offer.
The Madeira Islands are fortunate to get swells from the North Atlantic and all kinds of waves, from point breaks to reef breaks. These excellent waves are also generated by the rugged and steep coast and the rocks on the seabed, causing great water outflows.
The rugged coastline offers challenging waves that call for a day of surfing. In some locations there are schools that will ease first timers into this sport. Find the list right here below.
Surf schools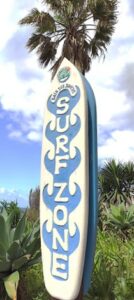 Calhau Surf School This is the oldest surf school in Madeira and we already wrote a blog post about it right here. It is located in Porto da Cruz.
Surfing Madeira surf school is in Porto da Cruz.
Salty is in Porto da Cruz works from Machico and Seixal.
Madeira New Wave They work out of Porto da Cruz, Machico and Seixal.
Around Freedom teaches from the north-eastern part of the island.
Madeira Surf Center is located in Sao Vicente. They work also in Seixal. Their website offers a map of the different surfing areas.
Some surf schools offer packages including accommodation. Madeira offers a wide array of activities. Check them out here.
Great Video about Surfing on Madeira