Curral das Freiras – Nuns' Valley on Madeira
Curral das Freiras – Nuns' Valley on Madeira
Curral das Freiras Nuns' Valley
The mountainous interior of Madeira Island is home to Curral das Freiras – Nun's Valley, a parish belonging to the municipality of Camara de Lobos.  It is geographically isolated from other localities by natural cliff, peak and formations.
Curral das Freiras was initially only reached with great difficulty.  Therefore only lone shepherds and their herds or slaves having gained or taken on independence ventured so far inland.  Hence, a small hamlet emerged towards the end of the 15th century.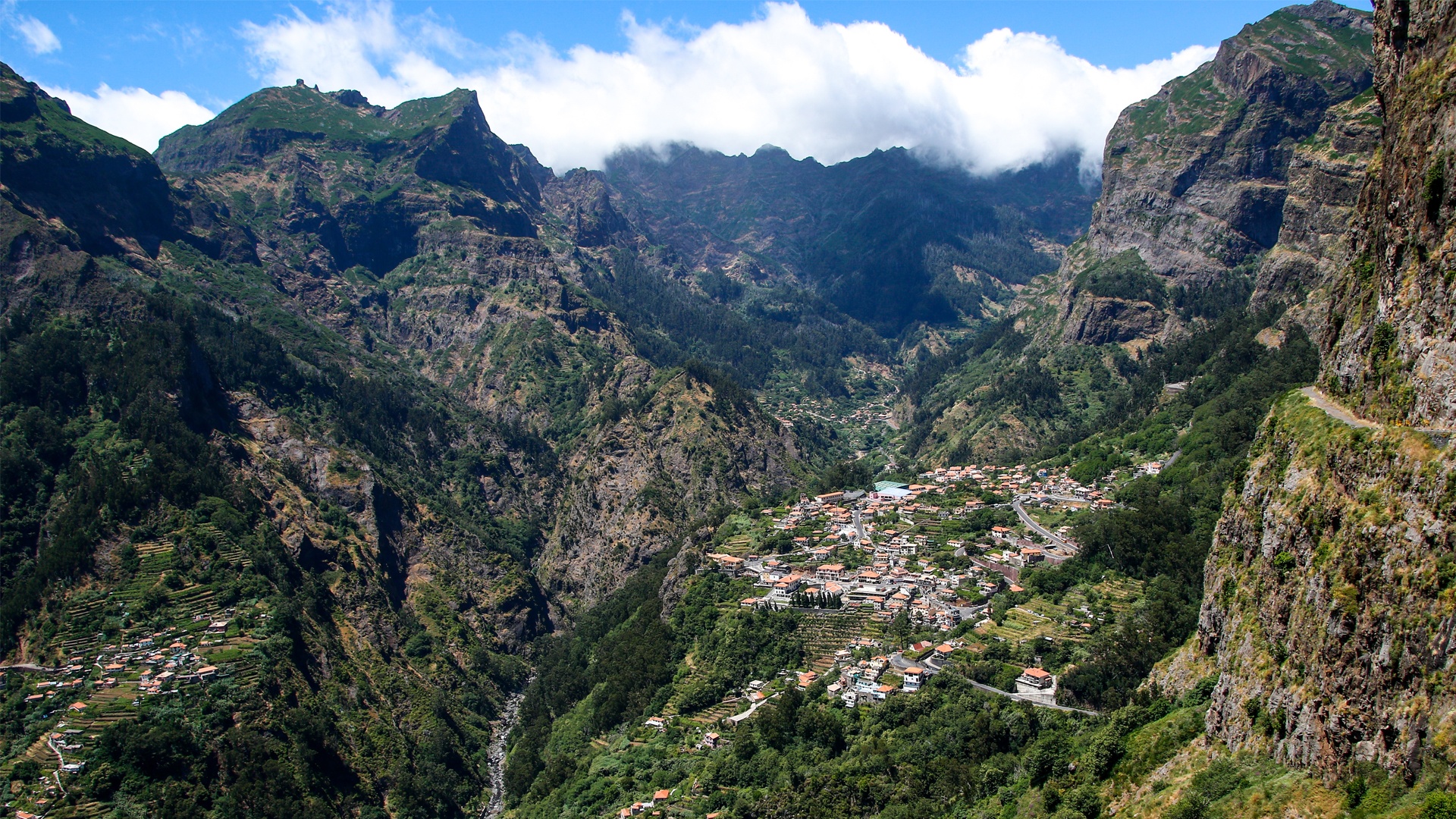 Convent Santa Clara
To make a long story short, Zarco's son bought the land and donated it to the Convent of Santa Clara in Funchal for his two daughters.  Both Elvira and  Joana lived in the Convent.  Extensive grazing lands and pastures composed the small settlement, named Curral or Curral da Serra (English: Corral or Corral of the mountains).  The name changed once it became the property of the Convent of Santa Clara and its nuns.
In 1556, the nuns of the Convent of Santa Clara fled Funchal and took refuge in Curral while the French pirates were ravaging the capital.  French pirate, Bertrand de Montluc, and his followers went on a destructive, murderous and savage 100 day assault of Madeira.  Interestingly, the nuns hid safely in the natural cauldron of Curral das Freiras (or Nun's Refuge).  A legend tells that the nuns took the convent's treasure along with them when they hid in Curral das Freiras – Nun's Valley.
Beautiful Views
The main attraction of this hidden enclave are its wonderful views.  The most unmissable one is from the viewpoint of Eira do Serrado.  A twisty and curvy walking path (for the sure footed only) starts here and descends all the way down to Curral das Freiras' village. Another viewpoint called Paredão offers equally nice views.

A recent tunnel links Curral das Freiras to Funchal making it an easy excursion destination with great views and a famous chestnut festival taking place in November.
An ancient trail or verada links Curral das Freiras with Lombo do Urzal in Boaventura on the North Coast.