CR7 – Facts, Figures and Trivia – Part 7
CR7 – Facts, Figures and Trivia – Part 7
CR7 – take # 7
Cristiano Ronaldo is more than a sportsman. He is an idol in many ways and for many people.
Fact 24
The player and businessman plans to open another CR7 hotel in Marrakech, Marocco. He seems to be very involved and already visited the construction site with his eldest son and partner. The hotel partner is the same as in Funchal, namely Pestana. The Pestana Group prides itself in being the largest hotel group in Portugal.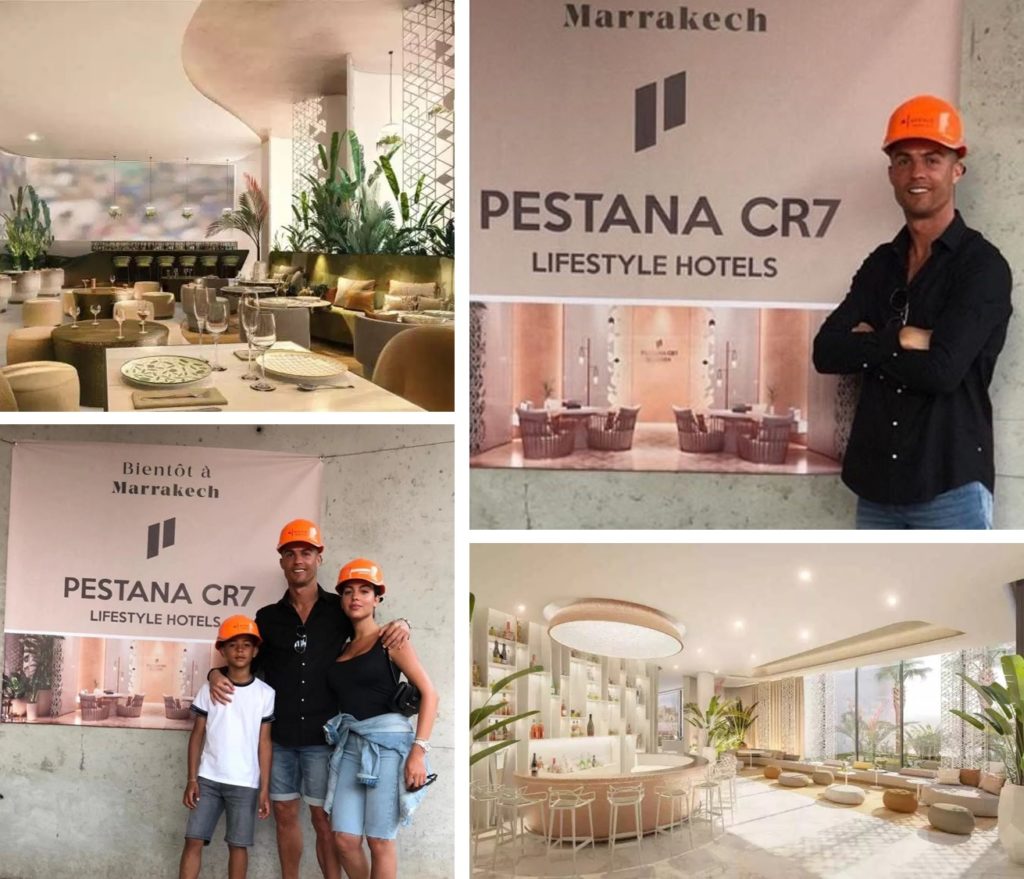 Fact 25
During the recent lockdown, CR7 and his family stayed on Madeira. The entire family enjoyed quality time together in the new house right in the center of Funchal. It sits right next to the port of Funchal. Rumor says that this brand new house cost over 7 million euros. Some love this house and find it wonderful and some think that it looks like an apartment building and is not glamourous at all. Have a look and decide for yourself.
Should you be in Funchal and want to walk past this building, here is the address: Rampa do Carvão (Rua Princesa D. Amélia & Rua Carvalho Araújo), next to the Funchal Port roundabout. See the red pin below.
Fact 26
On a lighter note, he can score foot baskets.  It is quite an impressive performance.  Have a look just here under.
Fact 27
Ronaldo wanted more privacy during the long quarantine. The city house did not really provide either privacy or a garden. Not a problem. Ronaldo moved into this rented dream villa in Caniçal. Medias say that Cristiano Ronaldo paid 4.000 EUR per week to rent this villa.
Do you like this secluded get away? Or do you prefer the Funchal city house?
More facts and Figures
Are you interested in more fun and interesting facts and figures about the island's favorite son? One, Two, Three, Four, Five, and Six. Enjoy!