Toeristische entertainmentkalender
Toeristische entertainmentkalender
Toeristische entertainment kalender
Let op uw agenda, de Board of Tourism heeft de toeristische entertainment kalender vrijgegeven voor zowel 2019 als 2020. Vandaar dat de Madeira Tourist Board deze activiteiten voornamelijk voor toeristen organiseert. Als u getuige wilt zijn van of deel wilt nemen aan evenementen die op het eiland voor Madeirans worden georganiseerd, verwijzen wij u terug naar deze blogpost of deze .
Hier is de toeristische entertainmentkalender voor 2019.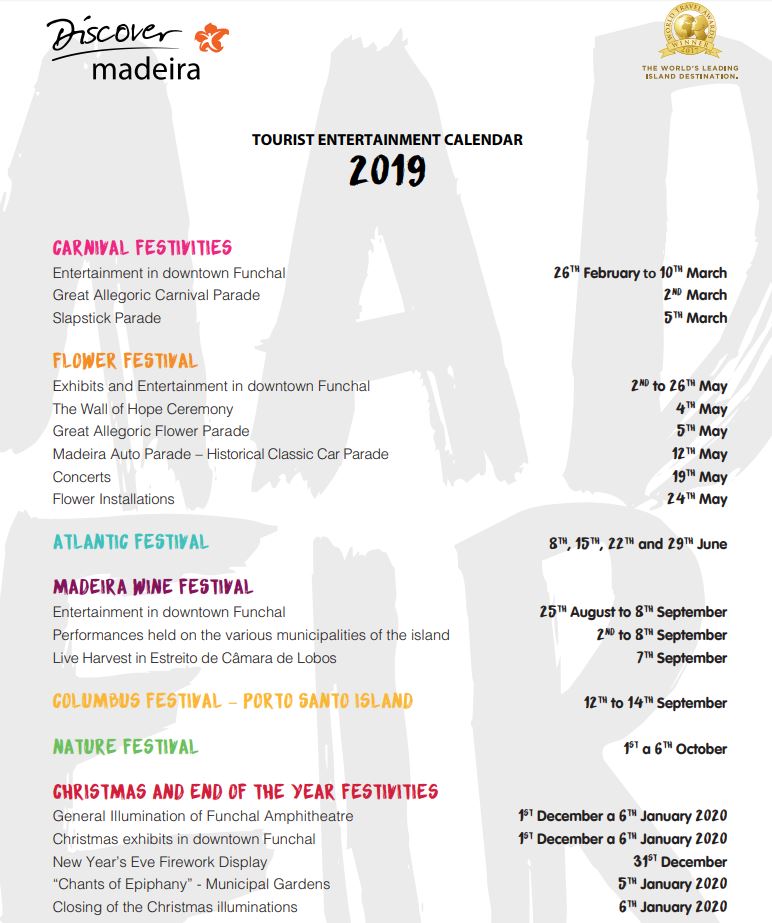 Here is the Tourist Entertainment Calendar for 2020.