Fortaleza do Pico – for stupendous views over Funchal
Fortaleza do Pico – for stupendous views over Funchal
Fortaleza do Pico, Funchal
The Fort of Saint John the Baptist, also known as Peak Fort or Fortaleza do Pico, stands high above Funchal at approximately 110 meters in altitude.  Hence it is easy to spot in the Funchaleze landscape but taxing to reach.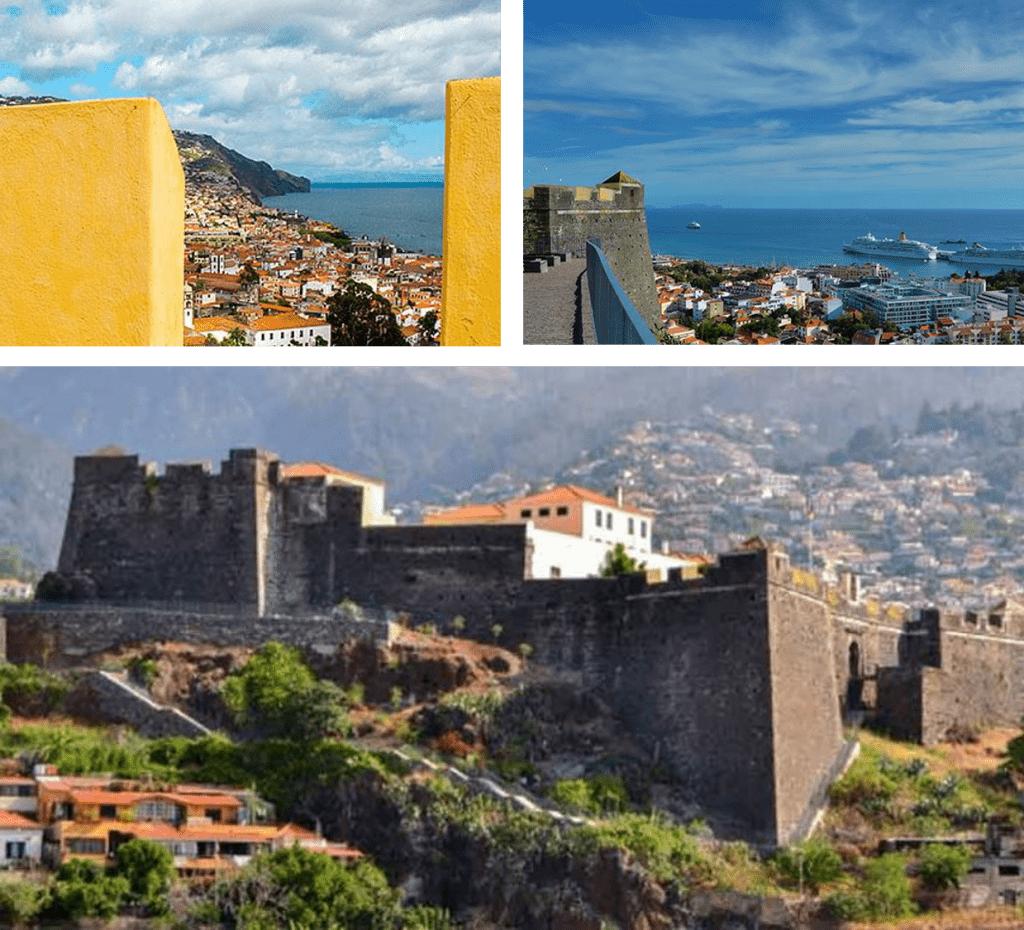 Construction
The exact starting date for the construction is no known.  Nonetheless, for the moment historians believe that the works started as early as 1602.  At the time, it was Funchal's main defense against pirates.  Much though went into the geographical location of the fort – midway between the sea and the mountains and close to a water source.  A chapel built to honor John the Baptist stood there originally.  Hence, the chapel gave its name to the fort.
The first fort was in timber.  However, a heavy and sturdy stone structure replaced the wood construction rapidly.  The stone entry gate of the fort reads 1632.
Canons arrived in 1742 but these were never used in an armed conflict.  Furthermore, the fort served as a gunpowder store for the city of Funchal.  Interestingly, part of the fort temporarily became a prison with quite a nice view.

Navy Communication Center
In the mid-twentieth century, the fort changed hands and became the property of the Portuguese Navy.  The Navy installed a communication center in those walls.  Hence, the fort received a nicknamed, "Pico Radio" or radio peak from the local population.
The fortress is a monument of public interest since 1943.  Hence, it is open for visits.  It does offer magnificent panoramic views over Funchal and its bay to all courageous walkers.  The view is well worth the steep climb from Funchal's city center and ocean front.

Accomodation in Funchal