Casa das Queimadas in Santana, Madeira
Casa das Queimadas in Santana, Madeira
Casa das Queimadas
If you decide to go for a levada walk on Madeira, you will likely take a trail starting in the famous Queimadas Park Forest. Not only is this forest home to the beautiful Laurissilva flora, it is also home to the Casa das Queimadas.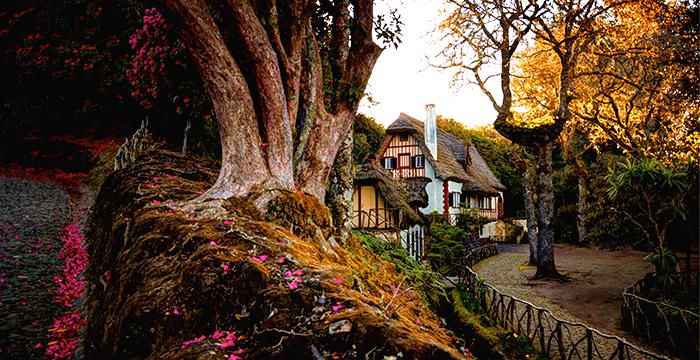 History and construction
This house looks like it comes right out of a fairytale, with a typical Santana house architecture and thatched roof. Hence, the house, surrounded by lush greenery, constitutes a lovely component for a nice picture. The Casa das Queimadas, built in the beginning of the 20th century, reached completion by the year 1948. Max Römer's confirmed this in a painting from the mid 19th century.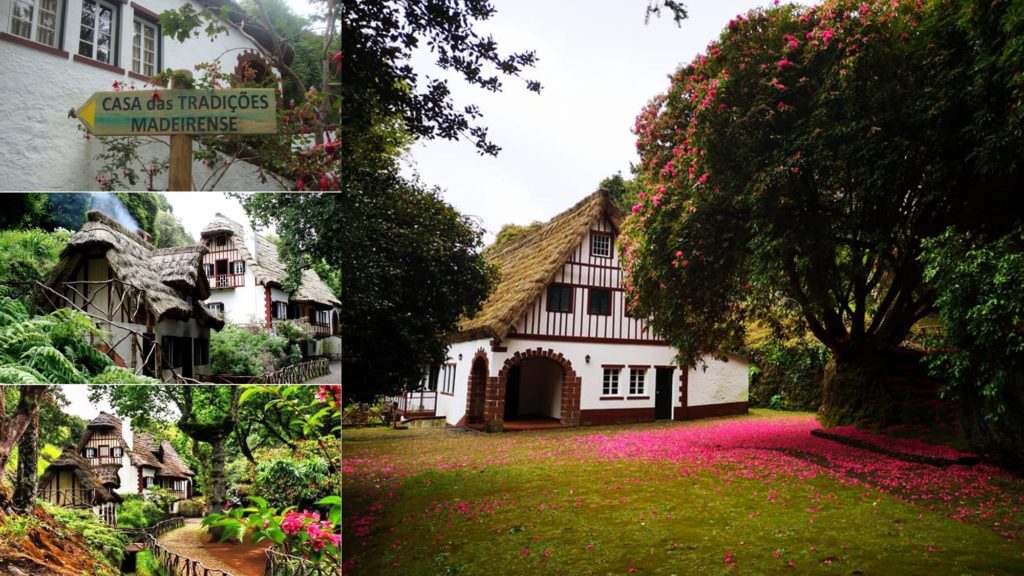 The construction of the house is directly related to the earlier built levada of the Caldeirão Verde at the end of the 19th century and beginning of the 20th century. The furniture inside of the house dates from the fourth decade of the 20th century. Initially the casa das Queimadas was a shelter for the tourists visiting the forest in the 20th century. Consequently, the Casa das Queimadas has now become a place for people to experience Madeira in an authentic way.
Museum space design
The Casa das Queimadas is now open to the public after renovation works which took place over the last years. The restoration and conservation work regarding the furniture and interior design took place between 2017 and 2018. The entire restoration took place under the supervision of the Institute for the Forests and Conservation of Nature.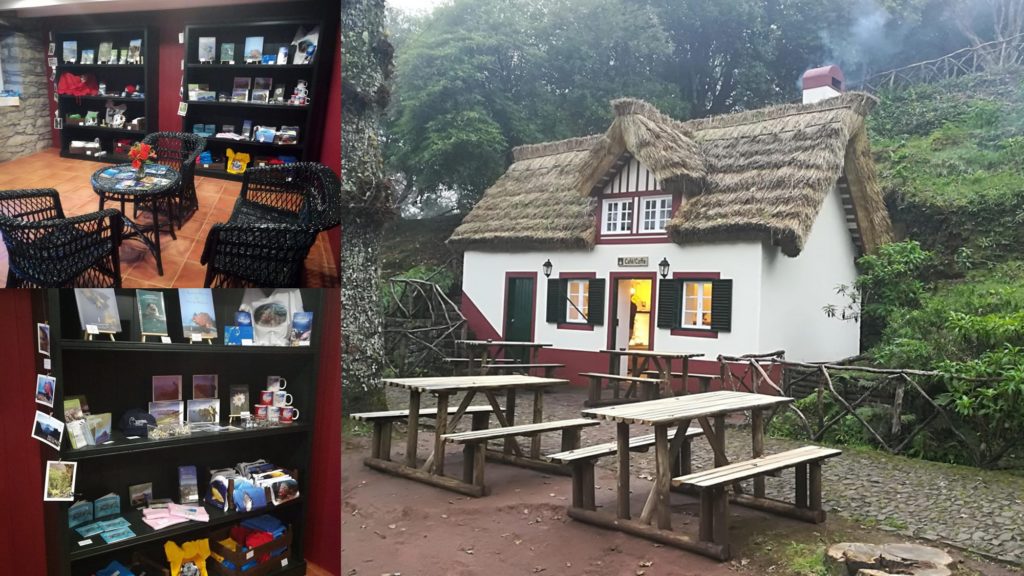 Better infrastructure for walkers and tourists
Now, visitors can have a taste of what it was like to be a trekker or hiker during the previous century. Renovation works extended in the forest with now 50 parking spots available for visitors, with better signposting and easier access. Next to the main, house you can find a smaller house which is now converted into a cafeteria – ideal for a break before going for a walk.
The visit is free for those aged under 12. Those who are aged 12 and over pay an entry price of two euros.
How to find it?