Boaventura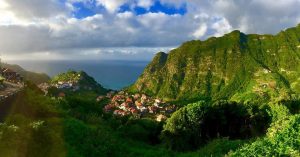 Boaventura is a very small village on the North of the Island.  It is surrounded by Arco de São Jorge, Ponta Delgada, and São Vicente.  So you may wander why we would post about Boaventura.  In fact, the village stands out for its unspoiled landscape of intense green and it is no exaggeration when they call it nature's sanctuary.  To connect with the spectacular nature of Boaventura, best is to hike along the levadas such as Achada Grande, Faias,  or Levada Grande.  Boaventura also hosts chapels and houses of historical value. Unfortunately, some have been demolished. The main church is the one of Santa Quitéria.  It was built in 1835.
What the village is like
Boaventura is a sprawling village with many smaller sites, such as Achada Grande, Falca, or Faja do Penedo.  It's economy is still largely based on agriculture.  This is one of the areas of the island where you may still find inhabitants who are perfectly happy living off their land's produce, wearing traditional clothes, or having limited contact with other parts of the Island.  You may stumble upon an occasional tourist having discovered and loving the place, but apart from hotel Solar, there is very little infrastructure  to support tourism.  Discover the village center and church first.  Afterwards, make the walk to the cemetery (location , location!) and enjoy the views.  Afterwards you can head to the shoreline near Sao Cristovao (bar and restaurant), cross the Ribeira do Porco river, and walk the Entrosa cliff path to Arco de Sao Jorge.  But you can also head land inwards towards Achada Grande, and hike up to the levada, or follow the Caminho Real nr.27 up towards Madeira's mountain peaks.  You can even follow the Caminho Real nr.27 all the way to Curral das Freiras.
Tiny Islands
In front of the cliffs lie three islets, close to the shoreline.  Ilhéu Porco (maned after the river Ribeira do Porco) and Ilhéu Vermelho (red Island named after its distinctive colors) are kust opposite from Ilhéu Preto (another islet).
(Religious) Festivals
Following are the main festivals and events in the village:
– Christmas: Traditional Celebrations
– 4th Sunday of May: Celebrations of Santa Quitéria
– 3rd Sunday of July: Sagrada Família (in Falca).
– 3rd Sunday of August: Blessed Sacrament
– 2nd Sunday of September in Fajã do Penedo: Immaculate Heart of Mary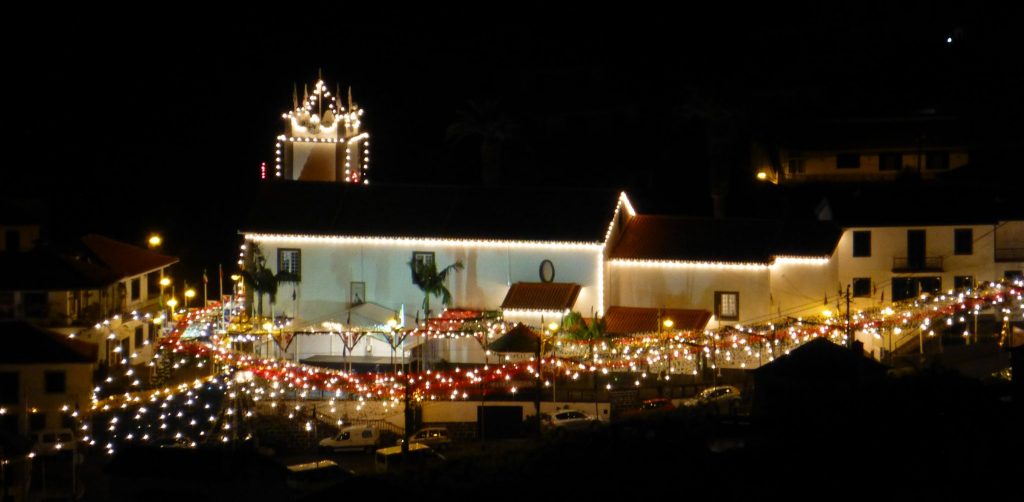 – around mid June: Soupas do Campo Festival (Traditional Soup Festival)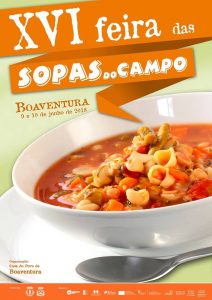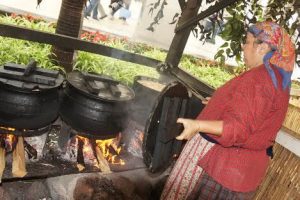 Boaventura in Pictures