Panelo in Chao da Ribeira, Madeira
Panelo in Chao da Ribeira, Madeira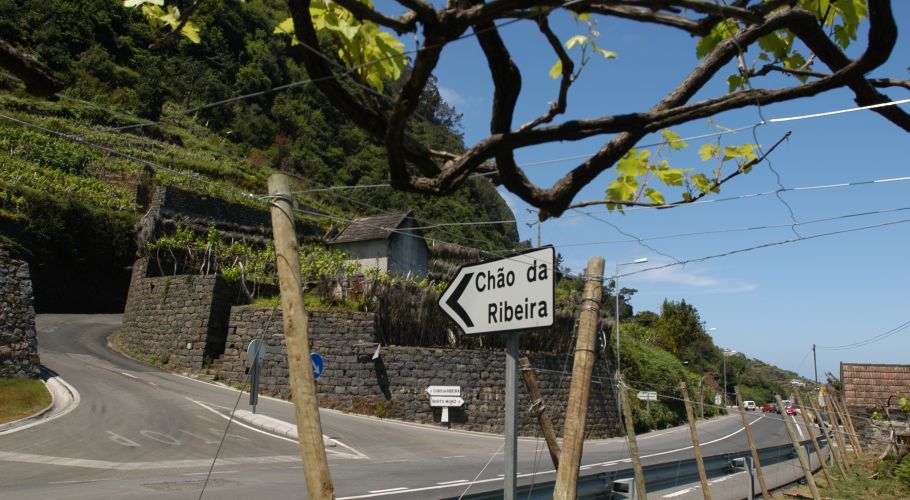 Châo da Ribeira
Nestled in the vast Laurissilva, Chão da Ribeira lies in a valley overlooking the parish of Seixal. Chao da Ribeira sits between 400 and 500 meters of altitude. On a relatively flat piece of land surrounded by majestic mountains, lays the paradisiac old village with picturesque stone houses "Palheiros" in the perfect harmony with its surroundings. Hence, these houses are synonymous with beauty, tranquility, and harmony.

Panelo
For many Madeirans, this gastronomic event signifies the end of the Christmas festivities. In Chao da Ribeira, on the Sunday in January after the feast of Santo Antão (patron saint of farmers and farm animals), it is traditional to prepare the so-called "panelo". A Panelo is a stew with pork, beef, chorizo, potatoes, sweet potatoes, cabbage, and other vegetables such as carrots prepared in huge pots that can hold up to 150 liters.
The preparation cooks slowly on an open fire. During the cooking period, participants sing to the sound of local music. share bolo de mel and broas de mel with their neighbors while Madeira wine flows abundantly! In order to follow the tradition, which is a particularity of the Panelo, cooks pour their stew on a towel or tablecloth to drain the excess water. All participants make their own plate or simply pick from the cooling stew laying on the table. The party lasts until the day is over.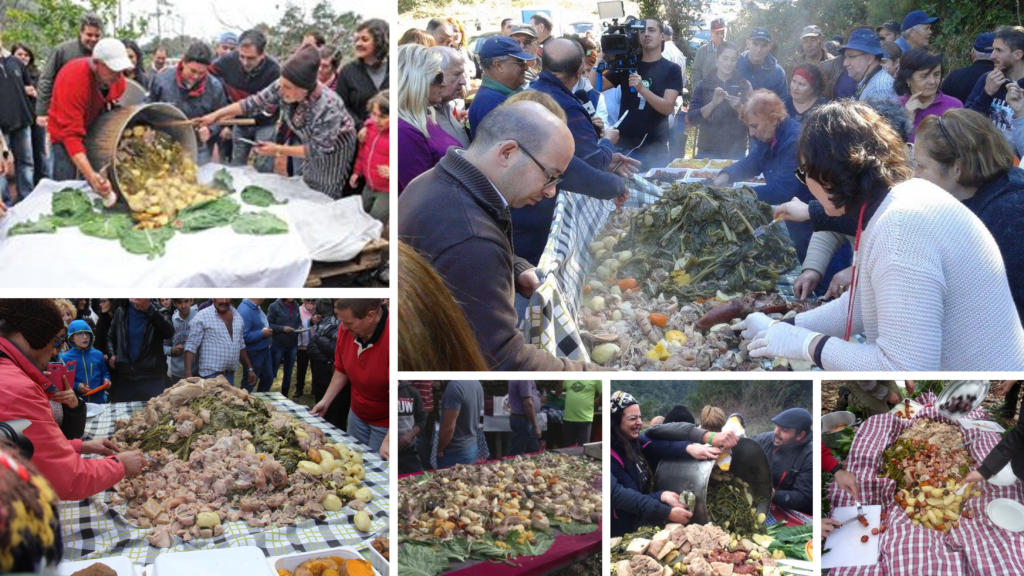 70 years of tradition – the Origin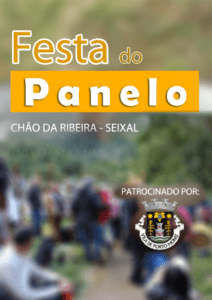 The Panelo tradition repeats itself faithfully year after year for over 70 years. Interestingly, it all started thanks to a group of boys. They went up to the Chão da Ribeira every morning to take care of the cattle, milk the cows and mow the grass, among other things. And hence, it was this group that started with some almost impromptu meals. After Christmas they took some salted pork from each house, took cabbage and potatoes from the fields of Chao da Ribeira, and prepared the stew in a huge pan (panela) for those present, the "panelo".
In the meantime, the Panelo attracts more and more Madeira inhabitants from the South coast and tourists. Let's hope the Panelo festival will remain close to its roots for the many years to come. Nowadays, even vegetarian panelos cook on that tranquil piece of land surrounded by high mountains.
Casa de Pasto Justiniano
If you want to visit Chao da Ribeira at any other time, why not try the Casa de Pasto Justiniano restaurant. The cuisine is authentic even if sometimes the service could be better. Their specialty is "drunken chicken". However, should you want to try it out, you need to reserve well in advance.