Vegetarian and vegan friendly restaurants on Madeira
Vegetarian and vegan friendly restaurants on Madeira
Vegetarian and vegan friendly restaurants on Madeira
With a lot of traditional fish– and meat-based dishes in most restaurants, it can feel quite challenging to find vegetarian food on the island of Madeira. If you want to avoid having to eat the main dish sides during your stay, then you're on the right page. Here's a list of vegetarian and vegan friendly restaurants on Madeira.

For good food and fine service, Restaurante Armazém do Sal is the place to be. Not only does the restaurant located in Funchal serve delicious food in general, it also has very tasty vegetarian pasta and risotto for those who would rather avoid meat or fish. The restaurant conveys a unique atmosphere as it was converted from a 200-year-old building that once served as a salt warehouse.
Theo's Bazar Café in the city center of Funchal does it all. It is an ideal spot to have breakfast, lunch, dinner, or even afternoon tea. Their "à la carte" menu offers vegetarian options, which you can enjoy in an elegant setting inside or on the balcony.
For another great place to have afternoon tea, check out the tea room in Petit Plaisir – Casa de Chá Universo de Memórias in Funchal.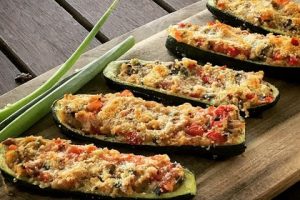 Indian Cuisine

Sure, Indian food is definitely not typical from the island. But, if you're a lover of Indian food then there are a few restaurants that are worth visiting during your stay. Sabor do India, Indian Palace Restaurant and Delhi Indian Restaurant all have vegetarian dishes which will give you that extra oriental spice you might be missing.
Olives Restaurant in Funchal does not only offer vegetarian dishes but also has vegan options. It is a must for any vegetarian or vegan visiting the island. The restaurant is just moving to a new location situated Rua da Carreira in Funchal due to open late 2018.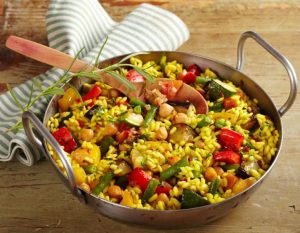 Coraçao Vegano is definitely one of the best options out there for vegan food lovers. The restaurant is decorated in such a way that it has a very cozy and relaxed feel to it. The food is inspired by different types of cuisines (Caribbean and Jamaican fusion). In sum, it is a pretty unique restaurant that you should definitely try out.
For breakfast and lunch, Ervilha Doce (established in 2017) is a vegetarian and vegan-friendly restaurant which you can also count on. It's also a great place to pop by to have a light snack whilst you're discovering the city of Funchal. The restaurant also offers a take-away service.
Bon Appetit!