Madeira Botanical Garden – Funchal
Madeira Botanical Garden – Funchal
History of Madeira Botanical Garden – Funchal
Madeira Island is a spectacular and smallish island famed for its balmy climate and for its wonderful and renowned gardens. We already presented the Monte Palace Tropical Gardens (here) in an earlier post. This time we will talk about the Madeira Botanical Garden. The Madeira Botanical Garden (Jardim Botânico da Madeira in Portuguese) opened in 1960. The gardens are located 3 small kilometers from downtown Funchal and can easily be reached by cable car (2 successive cable car rides), bus and cable car or by private car.

Botanical Gardens
The 72.685 square meters botanical garden was once a private garden and belonged to the Quinta Bom Sucesso – a Reid's family heirloom (founder of the Reid's Hotel). The Regional Government of Madeira now owns the gorgeous gardens.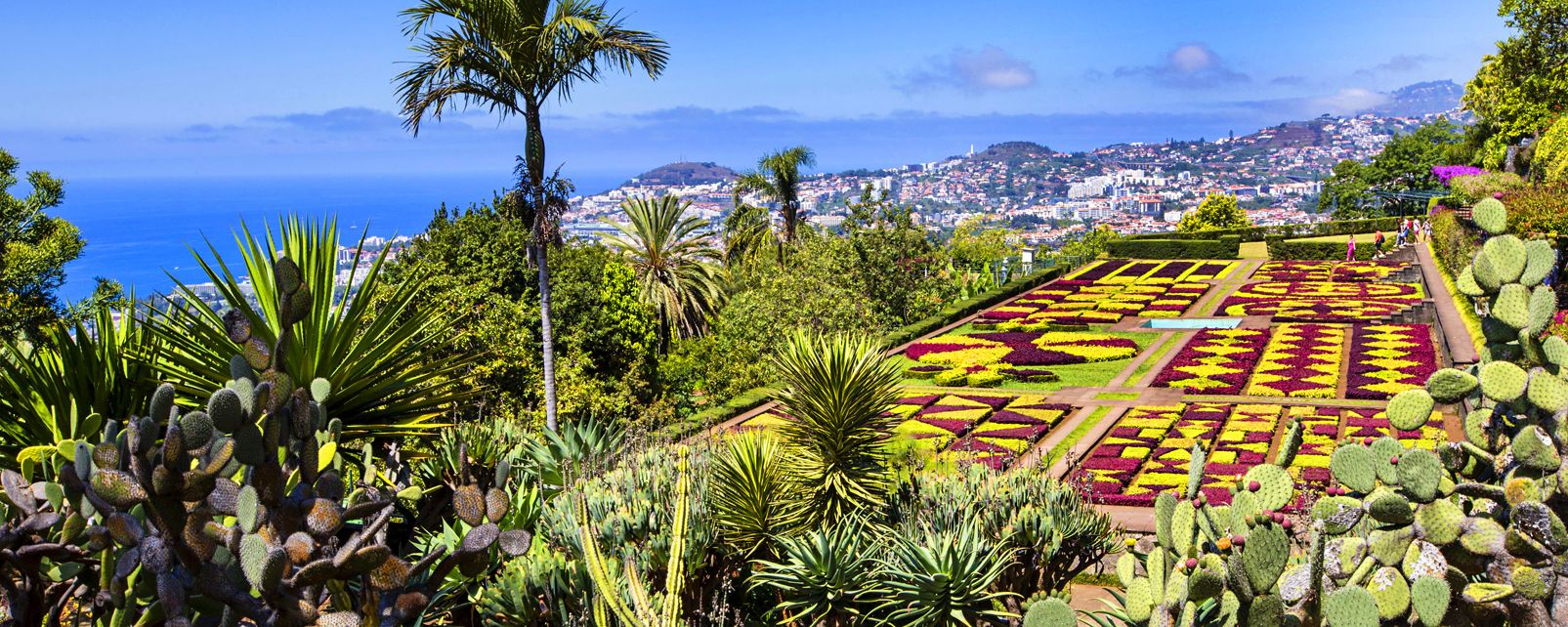 Collections
The large collection of plants (over 2000 different plants) comprises 6 different areas.
Madeiran indigenous and endemic species. About 100 plants unique to the region grow in this part of the gardens. These species normally live in the Laurissilva Forest.
Arboretum (collection of trees and shrubs) from the Himalayas and Tropical Regions
Succulent plants.
Tropical and sub-tropical fruits
Medicinal and aromatic plants
Palm trees and cycads

Furthermore, the gardens include a bird park called Loiro Bird Park and a Natural History Museum. Loiro Bird Park lets you enjoy the company of over 300 rare and exotic birds. If you are sensitive to the conditions in which animals are kept, we suggest you skip the bird park.

Where and when
The gardens are open daily from 09.00 am to 06:00 pm with the last entrance at 05:30 pm.
Address: Caminho do Meio, Quinta do Bom Sucesso, Funchal
Accomodation in Funchal